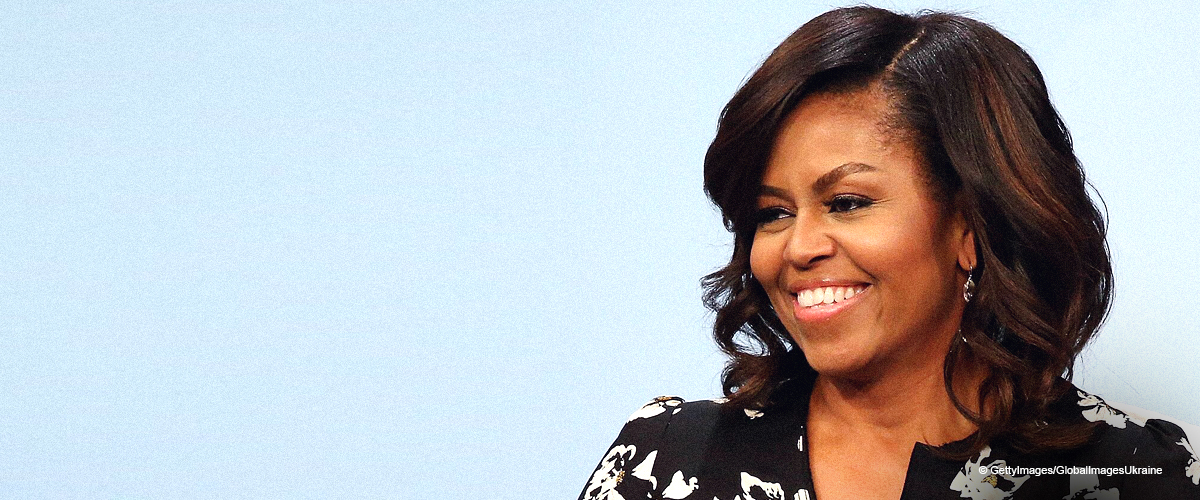 Michelle Obama Celebrates Mother's Day with a Tribute to Her Mother (Photo)
Michelle Obama shared a lengthy tributary post to Instagram in honor of her mother. She accompanied it with a gorgeous picture that featured her own daughters as well as her mom.
Obama, 55, took the time on Mother's day to write a heartfelt message to mom Marian Robinson. The 81-year-old raised her daughter to help her become the exceptional woman she is today.
The former first lady also posted a photo of her standing behind the three most important ladies in her life. Marian Robinson sat in between her two granddaughters, Malia,20, and Sasha, 17.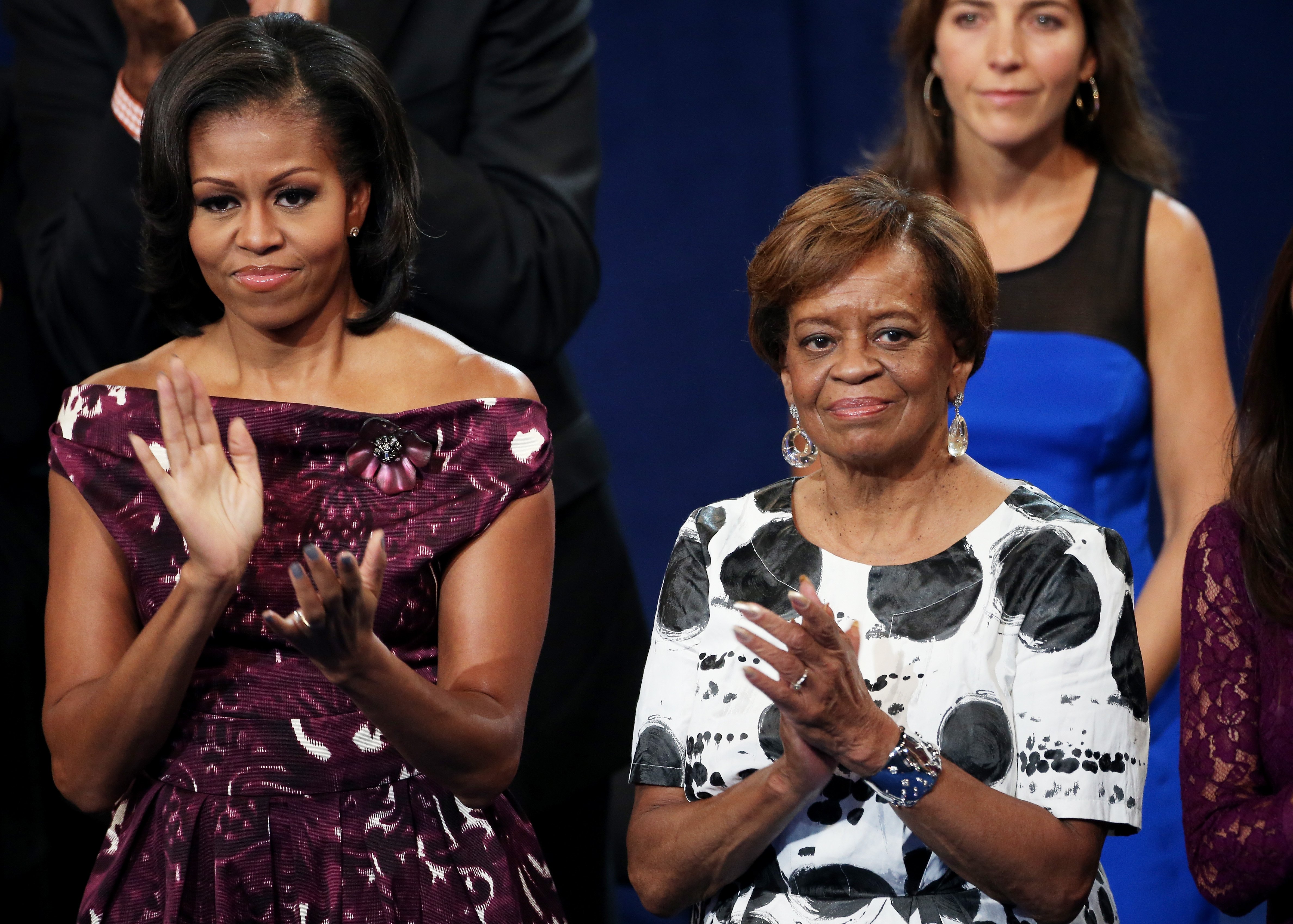 Michelle Obama and her mother Marian Robinson | Photo: Getty Images
All four women were dressed in white attire as they smiled into the camera. The post has already garnered over two million likes since its Sunday upload.
In the caption, Michelle began:
"Growing up, every time I'd come home from school with a story to share, my mother was there with a snack and a listening ear to hear about what was on my mind."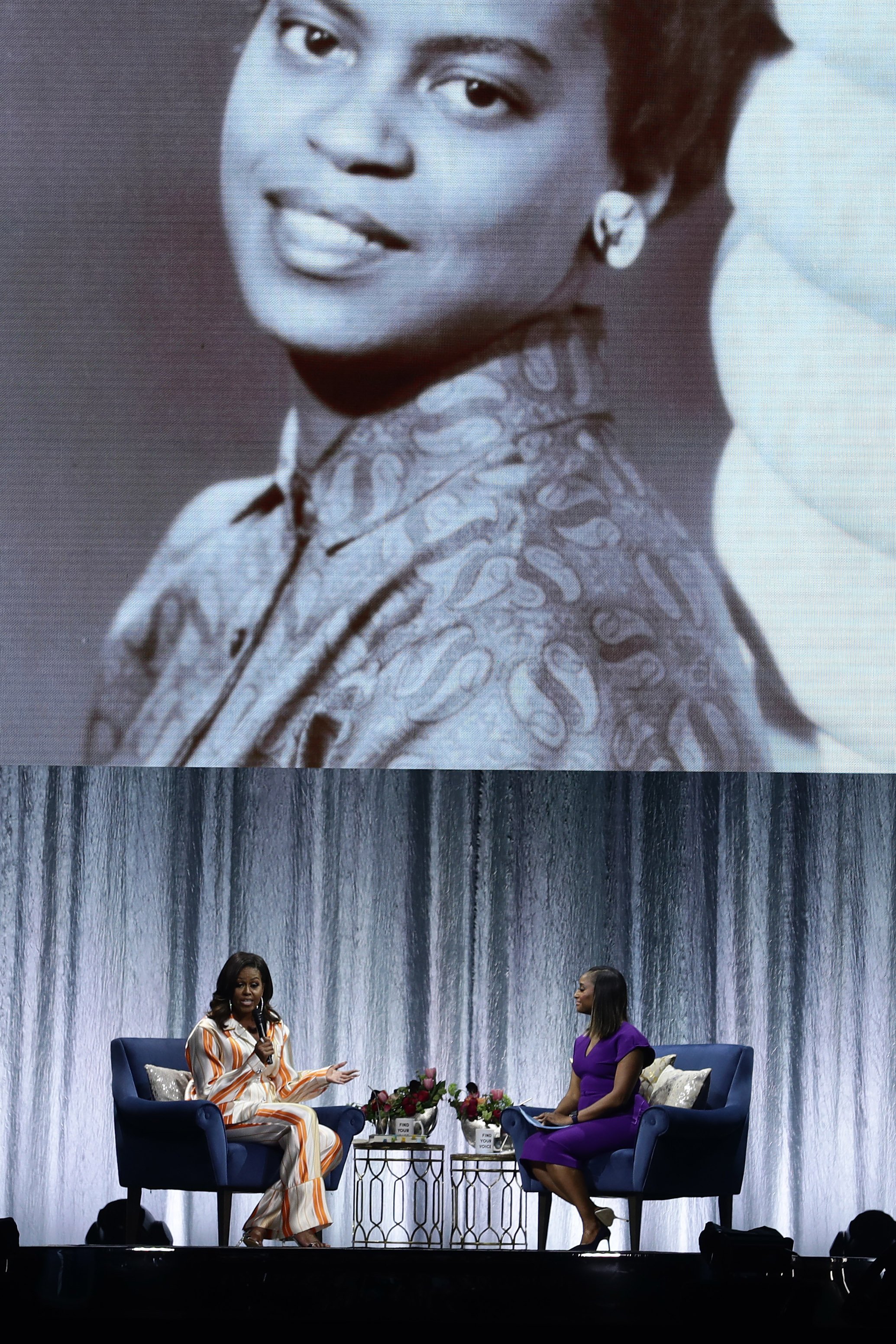 Michelle Obama speaking in front a picture of her younger self | Photo: Getty Images
She continued:
"When I came home with a tale about my disastrous second-grade classroom, she marched into the school to figure out what was going on. And as I grew older, including up through my years as First Lady, she was always there for me as a guiding light through whatever fog was clouding my path."
Michelle went on to show appreciation for her mother's willingness to listen and observe, allowing Michelle to learn to think for herself and "develop [her] own voice." According to Michelle, her mom saw the flame inside and "never tempered it."
She thanked Robinson, who lived in the White House with her during husband Barack Obama's presidential term, for her wonderful example as both a mother and a grandmother. She didn't stop there, though.
Michelle also spoke about her mother in an interview with People magazine. She described Robinson as someone who "chooses her words carefully" and packs her wisdom "into short bursts [...] punctuated with an infectious smile or a wry laugh."
She added:
"She and my father, Fraser, were wholly invested in their children, pouring a deep and durable foundation of goodness and honesty, of right and wrong, into my brother and me. After that, they simply let us be ourselves."
Of course, Barack Obama also chimed in with a special message to his wife for Mother's Day. The former commander-in-chief took to Instagram where he shared a picture of Michelle and their two daughters.
He wrote :
"Happy Mother's Day to the most caring, brilliant, funny, and grounded woman I know—a perfect role model not just for our daughters, but so many others."
Despite the praise she often receives not just from her husband but many others, Michelle is kept grounded by her old-school mom. Robinson proved that back in February when her daughter attended the annual Grammy Awards.
Michelle unexpectedly appeared at the event to the delight of both fans who were watching the event and those attending it themselves. Yet Michelle's mother did not care that big celebrities considered her daughter a star as well.
She messaged Michelle about the event and the first lady screenshotted their conversation then later shared it to her Instagram page. Michelle claimed she had told her mother about attending the Grammy's, but Robinson may have forgotten.
"No you did not [tell me]," she said to her daughter. "I would have remembered that even though I don't remember much."
She then asked Michelle, "Did you meet any of the real stars or did you run right after you were done." Michelle responded with several laughing emojis.
She captioned the post by saying, "When your mom doesn't think you're a 'real' celebrity." Of course, we're sure it's just Robinson's way of keeping her daughter humble.
Please fill in your e-mail so we can share with you our top stories!