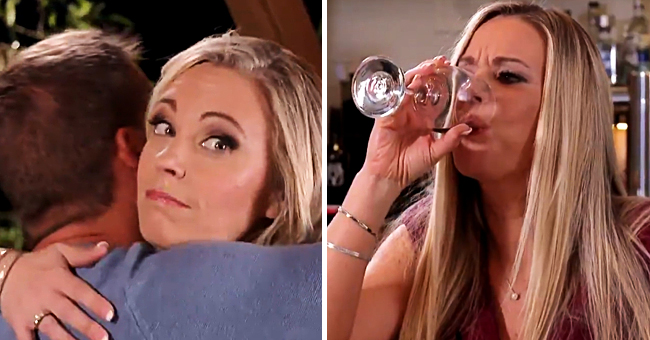 twitter.com/TLC
Kate Gosselin Is Dating Again after 10 Years Single

Kate Gosselin is returning to television to find love and the new teaser shows that the struggle is real as she calls one date "painful."
The mom of eight has spent a decade by herself since splitting from husband Jos Gosselin. The two became famous when they shared their lives on the former reality show "Jon & Kate Plus Eight."
In this new series, called "Kate Plus Date," the 44-year-old goes out with several bachelors in the hopes of finding one she shares a connection with. The show's preview, found below, hints at promise for Kate.
Assisted by professionals, Adam LoDolce and Rachel DeAlto as reported by People, Kate signs up for various dating scenes that encompass a range of activities, a dinner date, and even meeting the family.
In one snippet, Kate is shocked that she's already meeting one prospect's mother. The goal, according to DeAlto, is to get to a second date and ultimately much more.
In another scene of Kate giving feedback on one of her dates, she confirms that he's a good kisser. The move would be rather disgusting for daughters Madelyn and Cara, both 18, to witness.
One clip showed the girls describing their reaction of wanting to throw up whenever they see their mom flirting with men. However, Kate once informed People that her kids definitely want their mom to find love.
In addition to the twin girls, Kate and Jon share sextuplets Aaden, Collen, Alexis, Hannah, Joel, and Leah, all 14. For the series, the mom went on 10 dates, all reportedly blind.
Kate assured viewers that, just as she was, they'd be surprised to see the changes in her. Admittedly, though, it will be "hard to watch" throughout the process.
She said:
"Standing here right now I can tell you I am different than I was three months ago. Wait till you see, because even I can't believe it."
The show premieres on TLC on June 10 at 10 p.m. It has been in the making since early last year. Thanks to the twins heading to college soon and her sextuplets growing up, Kate decided to finally make time for herself.
We hope that she is able to find the right person for her after her divorce since 2009, following which she's had nasty custody battles with her ex-husband.
According to E! News, Jon currently holds temporary legal custody of Collin, who Kate told People has special needs. For now, Jon's dating life is covered by girlfriend Colleen Conrad, who he told ET makes "everything normal and comfortable."
Please fill in your e-mail so we can share with you our top stories!