Angelina Jolie Spotted Grocery Shopping with Three of Her Children on Mother's Day
Angelina Jolie celebrated Mother's Day by performing one of her motherly duties. Cameras spotted the star at a grocery store with three of her children, and they seemed to have done quite some shopping.
Beautiful actress, Angelina Jolie is one woman who can be termed as an experienced super mom. She is the mother of six lovely children and Mother's Day was for her, a day to continue with her motherly responsibilities.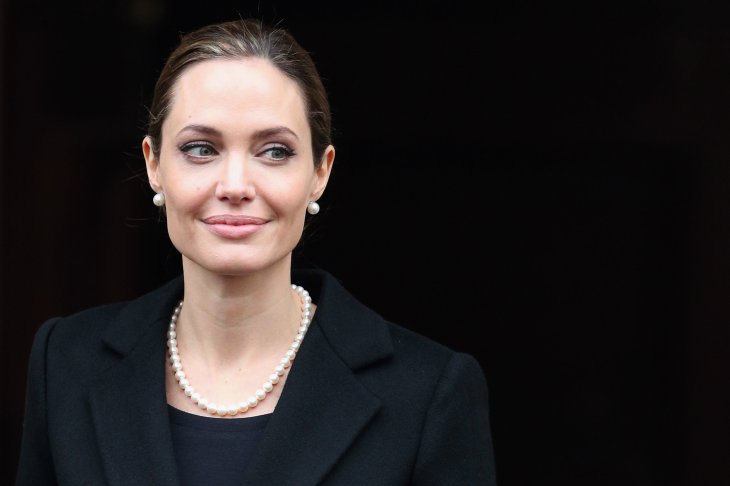 The famous actress was seen with three of her children leaving a grocery store in Los Angeles on the special day for mothers. They were in a happy shopping mood by the looks of their grocery trolleys.
The "Mr. & Mrs. Smith" actress was accompanied by her children, Zahara, 14, and the twins, Knox and Vivienne, 10. She dressed in a black tank top and skinny black pants, showing her sexy slim frame. She also had sunglasses on, while she wrapped herself with a white shawl. She chose casual black flats for her footwear.
#AngelinaJolie stocks up on #MotherDay Grocery #Shopping with Three of Her Children #celebrity #relationships #VIDEO #PHOTOS https://t.co/BV39BT9GAY pic.twitter.com/xaVPqR8Vtr

— Celebrity Article (@CelebrityArticl) May 14, 2019
Her three children also looked casual as well, with Zahara dressed in all black and white sneakers while Vivienne wore a khaki jumpsuit and sneakers. Knox wore a T-shirt matched with blue jeans. The children came in handy for their mom as they all helped her with the groceries.
Angelina Jolie is currently single after an LA judge ruled that she and Brad Pitt can now be considered as being legally single. The two are awaiting the finalization of their divorce after Angelina filed for divorce in 2015.
The divorce led to a long and traumatic battle over the custody of their six children. They however finally settled to co-parent the children.
Being a mother to six lovely children has not stopped the evergreen actress from continuing her career, and she is now reportedly going to star in a Marvel Superhero movie. Jolie may star in the new Marvel movie titled "The Eternals." That is undoubtedly one to wait for.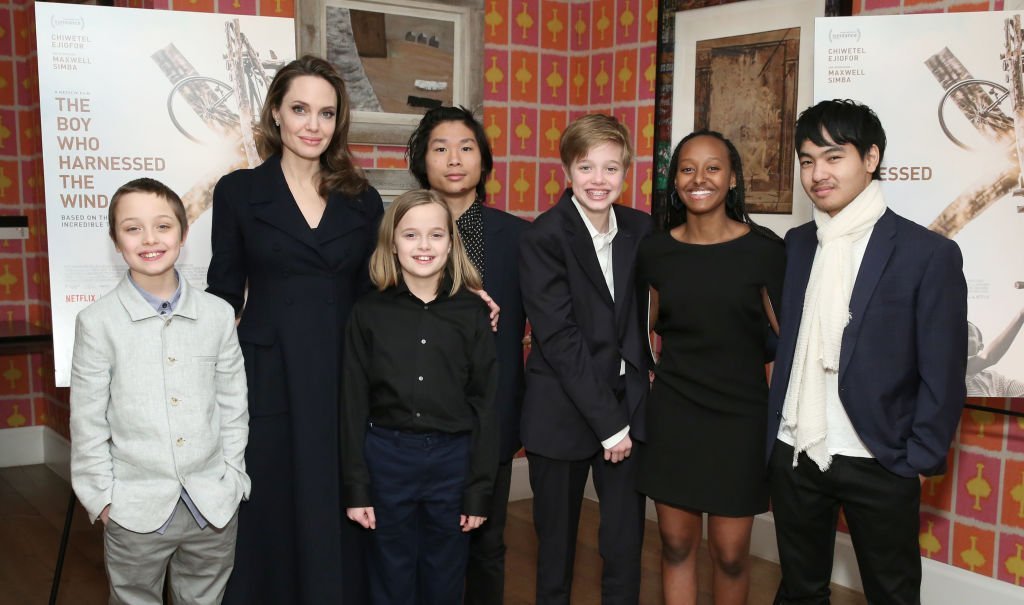 One movie the star is sure to be in is the latest installment of the Disney Sequel, "Maleficent," titled "Mistress of Evil," which will be released in October.