Angelina Jolie Makes a Rare Appearance with 4 of Her Oldest Kids, and They All Look so Grown Up
Angelina Jolie was recently sighted posing for photos on the red carpet at a film premiere. It was, however, her kids, looking all grown and stunning, that got all the attention. 
Mother of six, Jolie, was proud to show off her oldest kids recently at an event as they all looked fancy sharing the red carpet moment.
It all happened on February 22, at the New York City movie premiere of the documentary film, "Serendipity." The star of the day, Prune Nourry, is a close family friend of the Jolie-Pitts making their unabashed presence no surprise. 
Stunning as ever, Jolie looked sharp in a black on black combo including a black sequined top and black pants. She finished off the look with a matching pair of pumps and had her hair styled in a chic updo. 
Her four oldest children with Brad; Maddox, Pax, Zahara, and Shiloh all accompanied their mom to the event. They matched their mother's all-black ensemble with 12-year-old Shiloh also rocking black pants.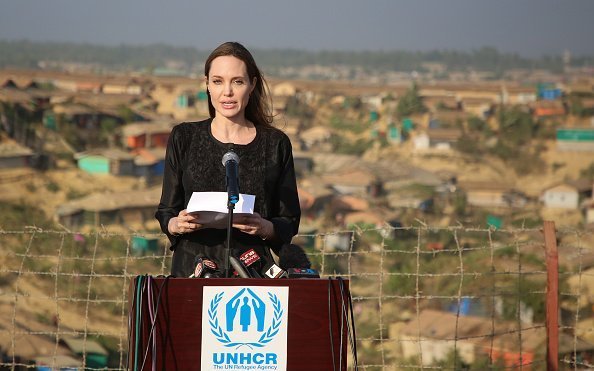 Nourry was also seen in the photo posing alongside Jolie and the kids, obviously pleased with their presence. According to reports, "Serendipity" chronicles Nourry 's breast cancer journey.
It follows her experiences from when she was diagnosed and also depicts how she has been coping with the treatments. Breast cancer is one particular subject that gets Jolie driven. 
The award-winning actress lost her mother, Marcheline Bertrand, to the terminal disease in 2007. The actress has also undergone a double mastectomy, a preventive choice that was made after finding out that she had high chances of developing breast cancer like her late mother.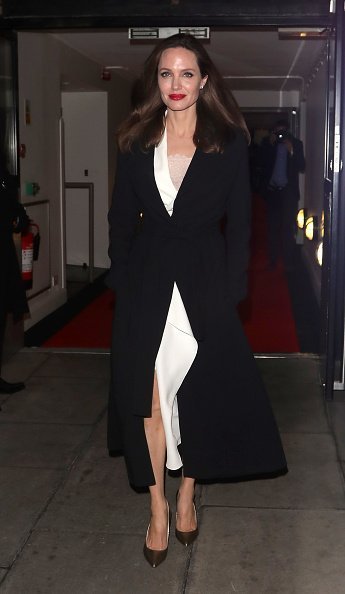 Angelina has shown immense support for Nourry in a lot of ways. She introduced Prune to MoMa, who became the executive producer of "Serendipity."
At the premiere, the 43-year-old was full of kind words as she praised the artist's decision to showcase her battle with the disease even going on to call it "an act of generosity."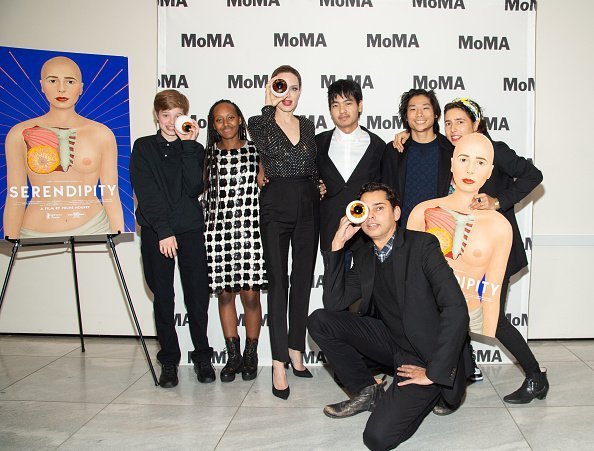 "I'm honored to be here to support my dear friend, Prune Nourry, and to introduce a unique, brave and mesmerizing film. A tribute to the spirit of a woman, and a journey into the mind and soul of a true artist." - Jolie
The "Maleficent" actress is never too shy to show off her kids and was spotted with them at an outdoor park in November. This time it was with the twins, and Shiloh. The family looked beautiful as they sold organic dog treats made by the kids to passers-by.