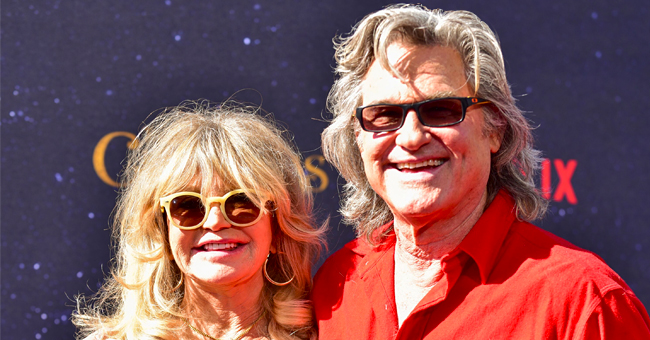 GettyImages/GlobalImagesUkraine
Goldie Hawn and Kurt Russell Aren't Married after Their 35-Year Romance, and Here's Why
Goldie Hawn and Kurt Russell may not be married, but they've got one of the longest relationships in Hollywood. Here's the reason why.
Hawn, 72, and Russell, 67, have been together for 35 years now, and despite public scrutiny, they've endured as an unmarried couple throughout the years.
How they met
The two met in 1966 on the set of "The One and Only, Genuine, Original Family Band." Hawn was 21 at the time, and Russell was 16, making him a bit too young for Hawn to date.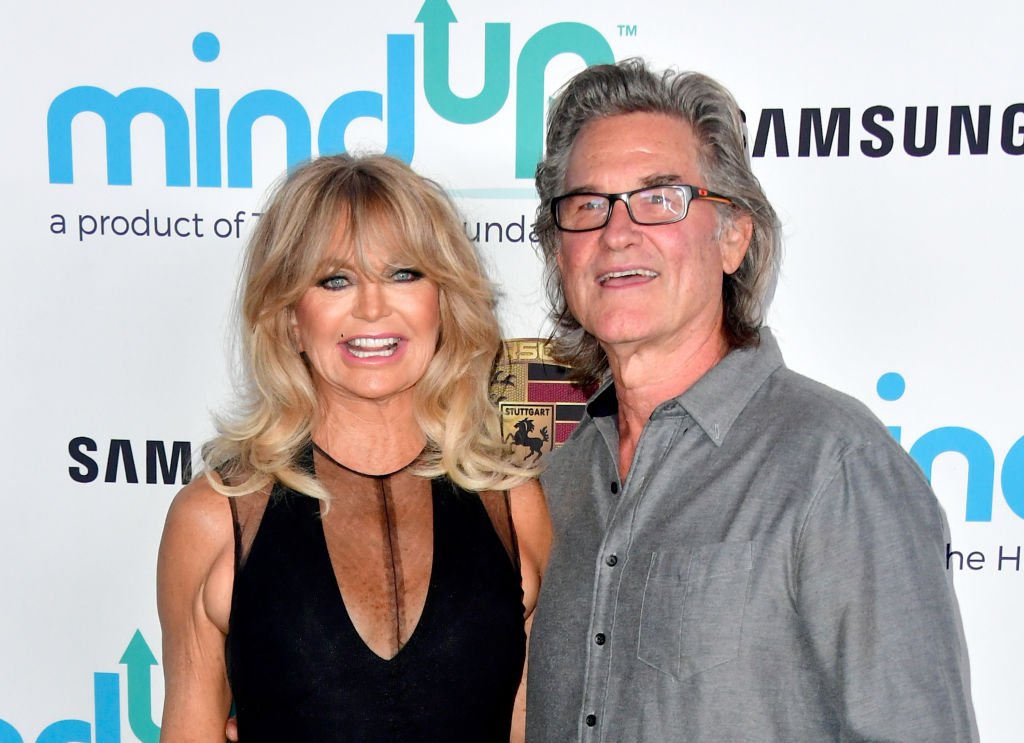 Goldie Hawn and Kurt Russell attend "Goldie's Love In"in Los Angeles in October 2018 | Photo: Getty Images
They reunited in 1983 for "Swing Shift." Russell got the girl with the direct line, "Man, you've got a great figure." It was daring, but luckily, Russell had some alcohol in his system to make the bold move.
They went on their first date the very next night, under the guise that they were practicing for a dance scene in the movie. According to one interview with Russell, they talked for hours in Dawn's newly purchased home which she didn't have the keys to.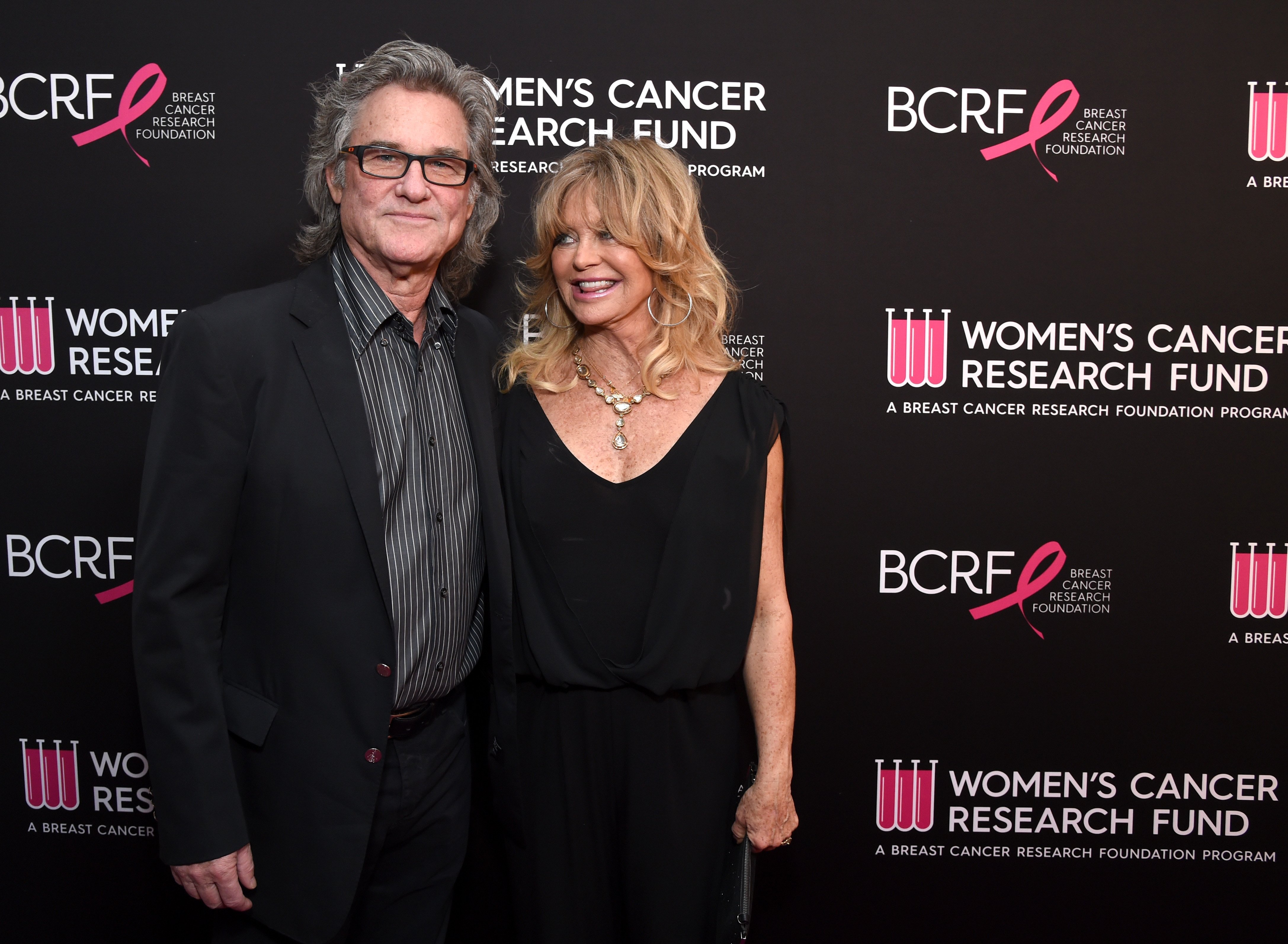 Goldie Hawn and Kurt Russell attend the Women's Cancer Reseaerch Fund's Unforgettable Evening at the Beverly Wilshire Hotel | Photo: Getty Images
Unfortunately, cops came in and removed them. The two headed over to a hotel room to wrap up their date. In 1986, the pair had their first child, Wyatt Russell.
A happily blended family
Wyatt, 32, joined siblings Kate, 39, and Oliver, 42, and became an actor. Hawn previously had the two children by her second ex-husband Bill Hudson, whom she was married to between 1976 and 1982.
Goldie Hawn and Kurt Russell at the premiere of their Netflix film "The Christmas Chronicles" in November 2018 | Photo: Getty Images
Her first marriage was to Gus Trikonis from 1969 to 1976. Russell also had a son from his ex-wife Susan Hubley, named Boston Russell, now 38. Despite their previous commitments, however, the couple is quite content with not tying the knot.
Why they won't get married
During Circa 1990, Hawn revealed that she and Russell were perfectly satisfied with remaining unwed. "We have done just perfectly without marrying. I already feel devoted and isn't that what marriage is supposed to do?"
Indeed, the two have not been seen with other people since their relationship took off. In fact, they've worked on several projects together over the years and stepped out on the red carpet together quite often. Their most recent work was Netflix's "The Christmas Chronicles," released last year.
In 2015, Hawn directly addressed the reason for her and Russell's unwillingness to legalize their relationship. She explained that "a lasting relationship isn't about marriage. It's about compatibility and communication."
She added:
"If one person does not want it to work, it isn't going to work. Intention is the key. It's also about not losing yourself in each other. Being together, two pillars holding up the house and the roof, and being different, not having to agree on everything, learning how to deal with not agreeing. Everything's a choice."
The more the merrier
The two still appear to be going strong as their family keeps on getting bigger and bigger. The couple now has six grandchildren within their blended family.
Oliver has two sons, Wilder Brooks and Bodhi Hawn, and daughter Rio, while Kate also has two sons, Ryder and Bingham Hawn, and daughter Rani Rose. Based off social media, Hawn and Russell can't get enough of their adorable grandkids.
Back in December, the two shared a picture of them holding the most recent addition, baby Rani. At the time, Russell told People magazine that the newborn is "a fantastic addition."
He looked forward to spending the upcoming Christmas with her and seeing her watch the tree, "taking it all in for the first time." He also mentioned how Kate treats her daughter differently than her sons, but, of course, they all love the little one as much as anyone could.
Please fill in your e-mail so we can share with you our top stories!