Kate Middleton's Wears a Dress That Looks a Lot like Diana's Outfit from 1985
Kate Middleton exuded the style of her late mother-in-law Princess Diana when she wore a polka dot dress for a recent public outing.
Fans of the Duchess of Cambridge were pleased with what they deemed was a nod to the beloved princess who passed away years ago, but was always remembered for her down to earth nature and connection with the people.
Middleton, 37, was on royal duty as she attended a D-Day exhibition at Bletchley Park. Looking elegant, the duchess had on an Alessandra Rich navy blue dress. Photos are found below. 
The dress featured large white buttons that came down to Middletons' mid-thigh so that when she walked, one could get a glimpse of her toned legs. The long sleeves ended with white cuffs.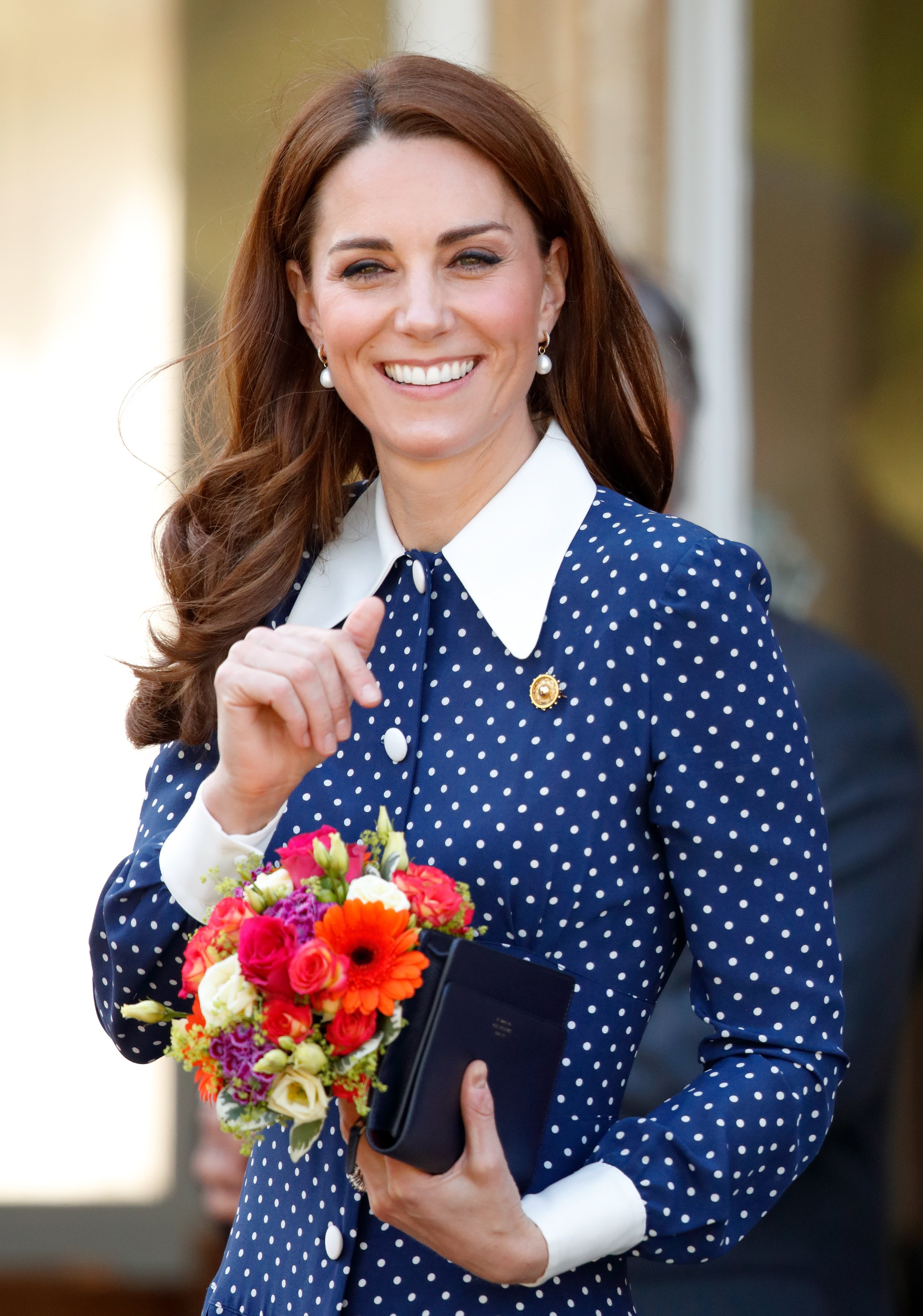 The $2,250 dress was slightly different from Diana's, who wore a similar frock during a Kensington palace photocall in 1985. Middleton's collar was pointed like Diana's, but much tighter at the neck. 
She paired the dress with some blue suede shoes that reportedly go for $546 from Emmy London. She accessorized with a matching $578 Panama Purse from Smythson, as well as pearl earrings and a gold brooch. 
This isn't the first time we've seen the duchess in the dress, however. You might recall it's first appearance in the royal family portrait taken in November 2018. 
Additionally, other stars have taken a liking to the classy ensemble. TV personality Kelly Ripa, actresses Sarah Jessica Parker, and Abigal Spencer all wore the dress before.
Notably, Spencer wore it at fellow royals Prince Harry and Meghan Markle's wedding last year. For Middleton though, she's made a habit of channeling the late Princess Diana.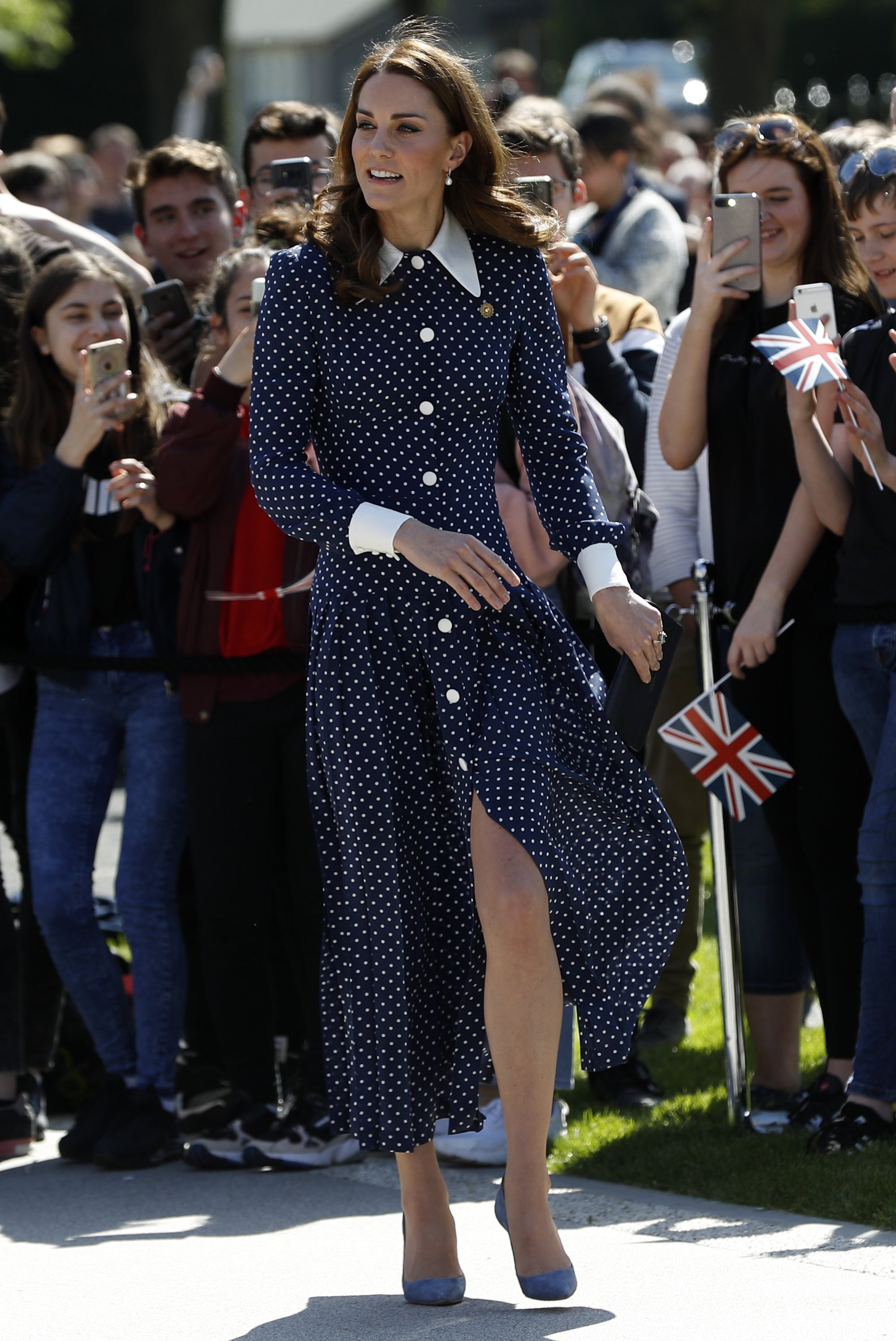 Back in April 2018, the Duchess wore a red dress when she first showed her newest son, Prince Louis to the world. The dress again featured a Peter Pan collar.
The midi dress was not as close in design, but the shade of red was eerily similar to that worn by Diana when she introduced Prince Harry to the world in 1984.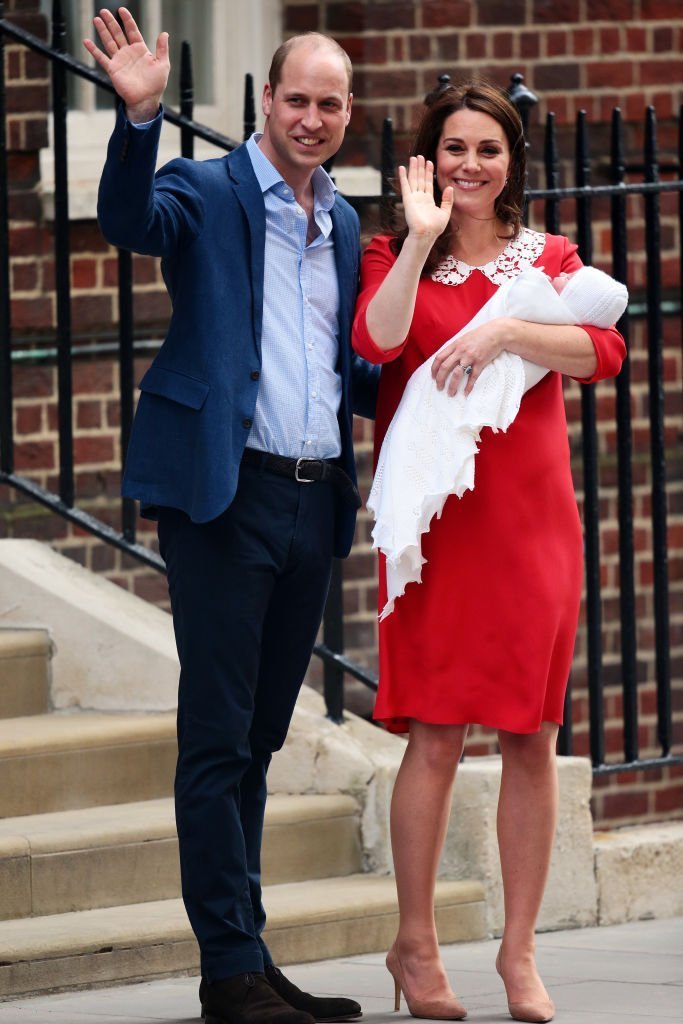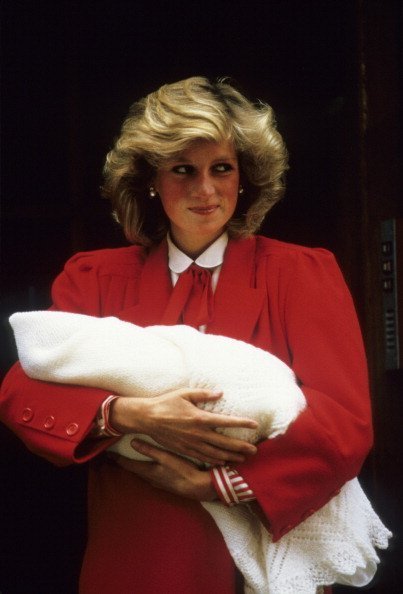 Fans certainly aren't complaining about the vintage style of Middleton, especially when it reminds them of the beloved princess. We can't wait to see another classy copy from the duchess.