Sam Elliott's Gorgeous Daughter Cleo Is All Grown up
The iconic actor's only child is past 30 years old, and she grew up to be a talented singer-songwriter and occasional model. She recently accompanied her father to the "A Star is Born" premiere.
34-year-old Cleo Rose Elliot was born to actor Sam Elliott and actress Katharine Ross in September, 1984, in Malibu, California. She pursued classical musical education from an early age but later became interested in rock music.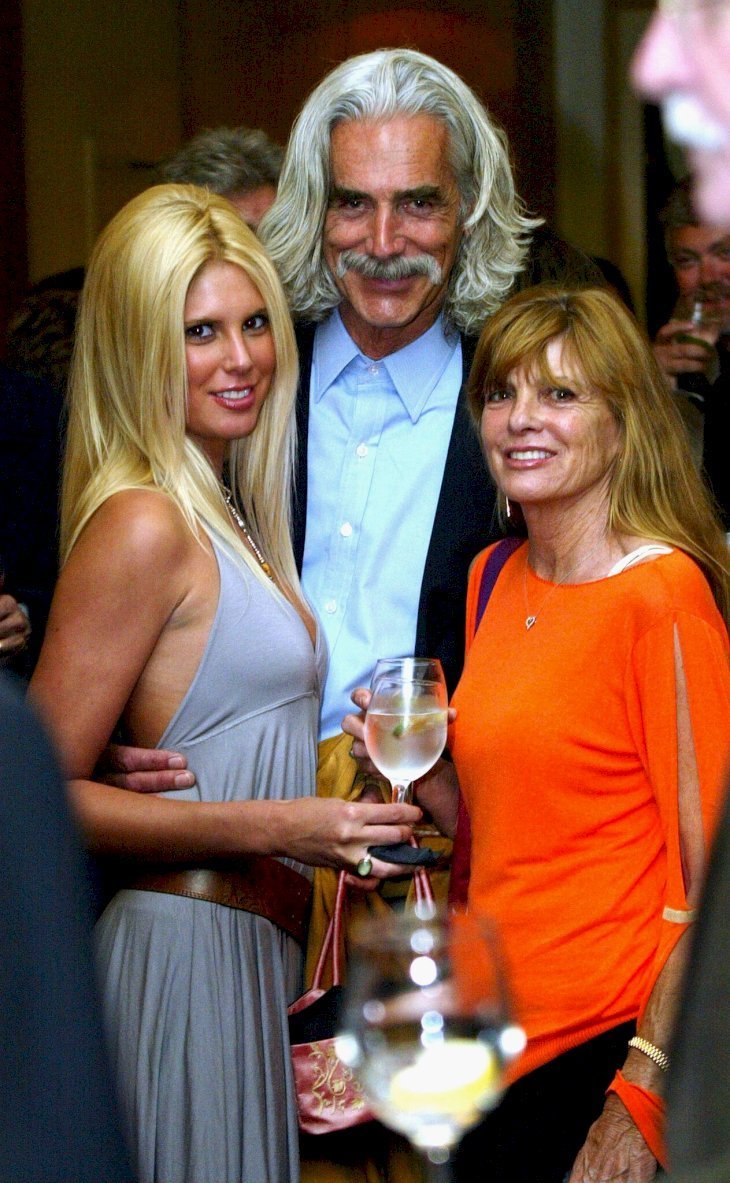 SHE HAS A SOLO ALBUM OUT
She went on to release her first solo album in 2009, titled "No More Lies," and she thanked her encouraging parents for her achievement and for exposing her to rock music as she grew up.
"I got all their old vinyl.  Some of my favorite albums are Led Zeppelin, The Cars' 'Heartbeat City,' the Allman Brothers' 'Eat a Peach' and maybe some old Madonna," Cleo told Malibu Times back then.
SHE HAS DONE SOME MODELLING
Cleo is a very beautiful woman, instantly recognizable for her bright pink hair, and her good looks have opened the doors to modeling for her, so she has give it a try professionally.
LADY GAGA
She is also a fan of singer Lady Gaga, who recently shared the screen with Cleo's father Sam on the critically acclaimed film "A Star is Born."
During his appearance on the 2019 Academy Awards, Sam said that the entire family were fans of Lady Gaga since he shot the movie, but he credited Cleo as responsible for him to know about the pop star before the film.
Cleo attended the awards show with her father and she took photographer Randy Christopher Bates, who usually does her photoshoots, as a date. This year, her father was one of the nominees for Best Supporting Actor.
HER PARENTS
Sam and Katharine are famous for their long-lasting marriage. The two have been married since 1984 and they remain a lovely couple nowadays. Cleo is the only child that resulted from their relationship.
Despite the idyllic marriage of her parents, not everything has been a fairy tale in the family household, since there is a history of conflict and even violence throwing shade on the relationship between Cleo and her mother Katharine.
In 2011, Cleo infamously threatened her mother with a pair of scissors, a sad episode that ended with Katharine filling for a protective order against her own daughter.
While the incident drew attention from the media, the family didn't give any details on what happened and what caused it, keeping it as a strictly private matter.
Things seem to be better between mother and daughter at the present, and the two have appeared in public in support of Sam.