Melania Trump Looks Exquisite at White House Gala Dinner
The First Lady of the United States has recently made quite an appearance at the White House Historical Association dinner by wearing a gorgeous black sleeveless dress.
The event was hosted by the First Couple, Donald and Melania Trump, in the East Room of the White House on Wednesday night, May 15, 2019.
Melania was definitely one of the most well-dressed of the evening as she took the stage in a $6,000 floor-length gown designed by Swiss fashion house Akris.
ALWAYS LOOKING CLASSY
The President of the United States also opted for a dark ensemble, donning a classic black tuxedo with a bow tie. However, all eyes were on his beautiful wife.
Although she is able to buy anything she wants, the former model is not a big spender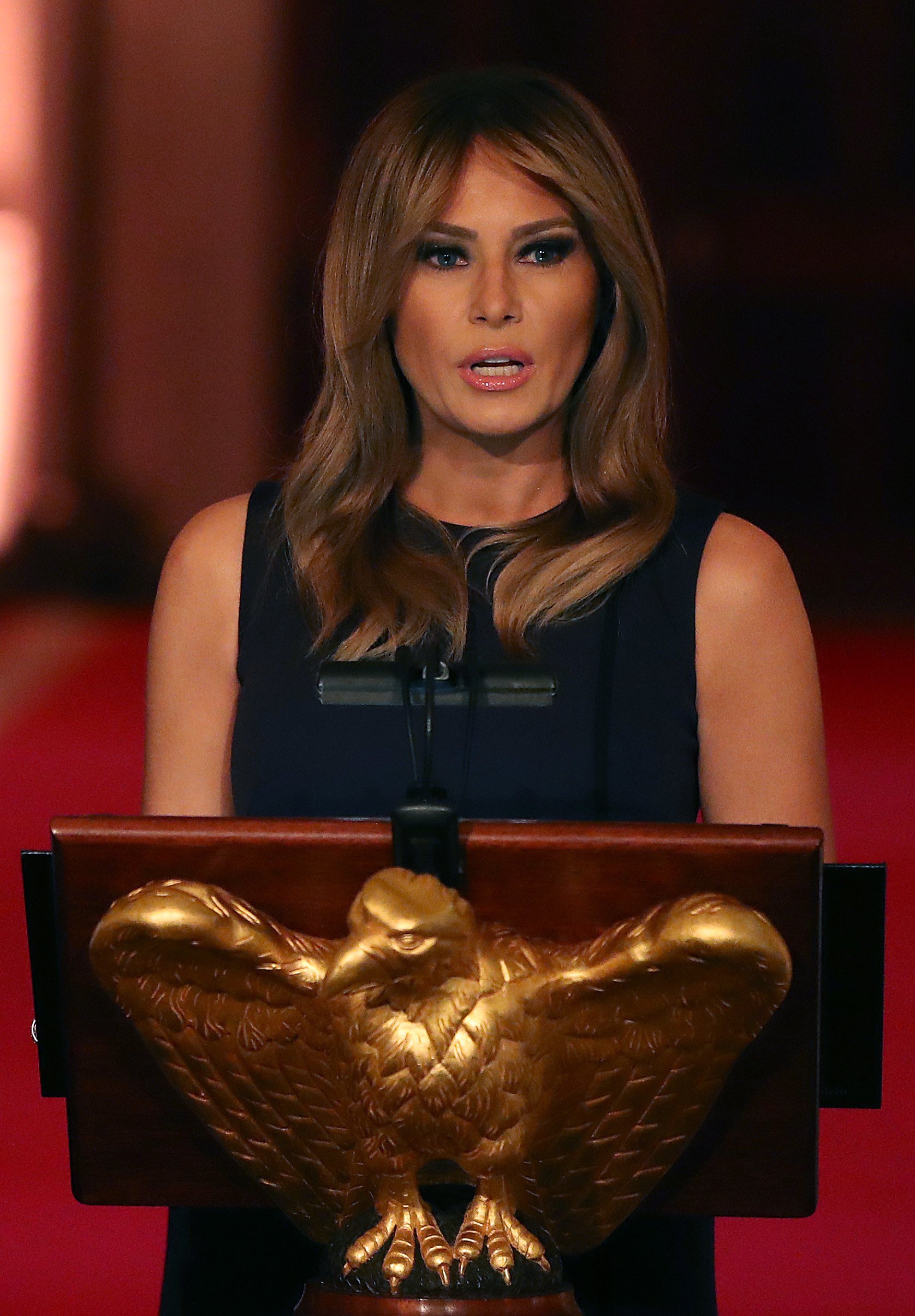 The powerful couple walked up to the stage hand-in-hand and Melania addressed those in attendance, welcoming them to the event. She also said:
"The White House Historical Association has been a real partner with my office over the past three years, helping to fund this work and promote the important history and timeless beauty of the White House."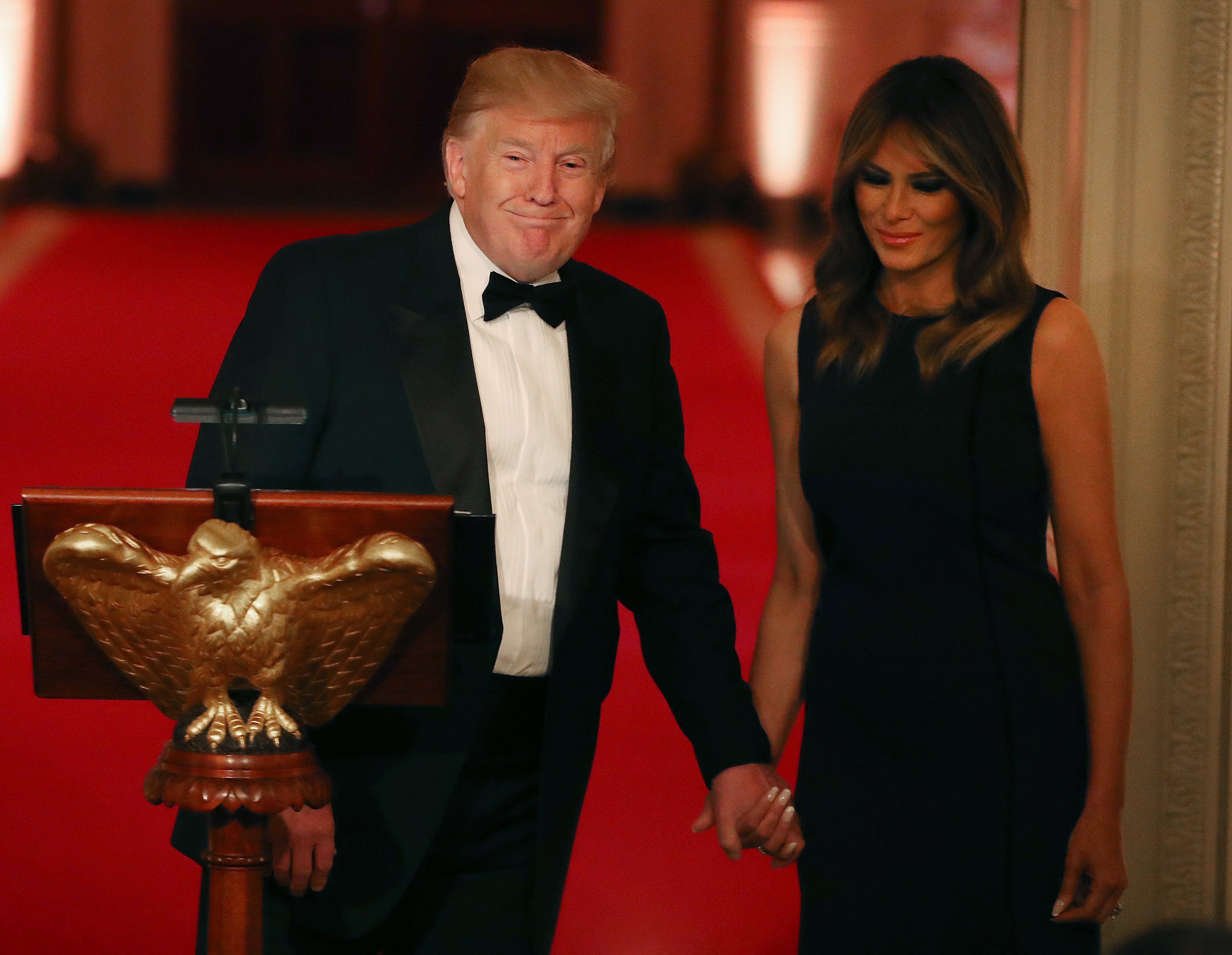 But Melania's dress was not the only highlight of the night. In honor of Peace Officers Memorial Day, the whole White House was lit blue, a beautiful sight that could be fully appreciated from the outside.
A RECYCLED OUTFIT
Last week, the First Lady also showed off her incredible fashion sense by wearing a $7,450 dress created by Elie Saab, one of Melania's favorite designers.
The white gown was worn during the Medal of Freedom Event and featured floral detailing and sheer fabric. Interestingly, Melania wore the same dress in 2018, which reveals how much she loves the piece.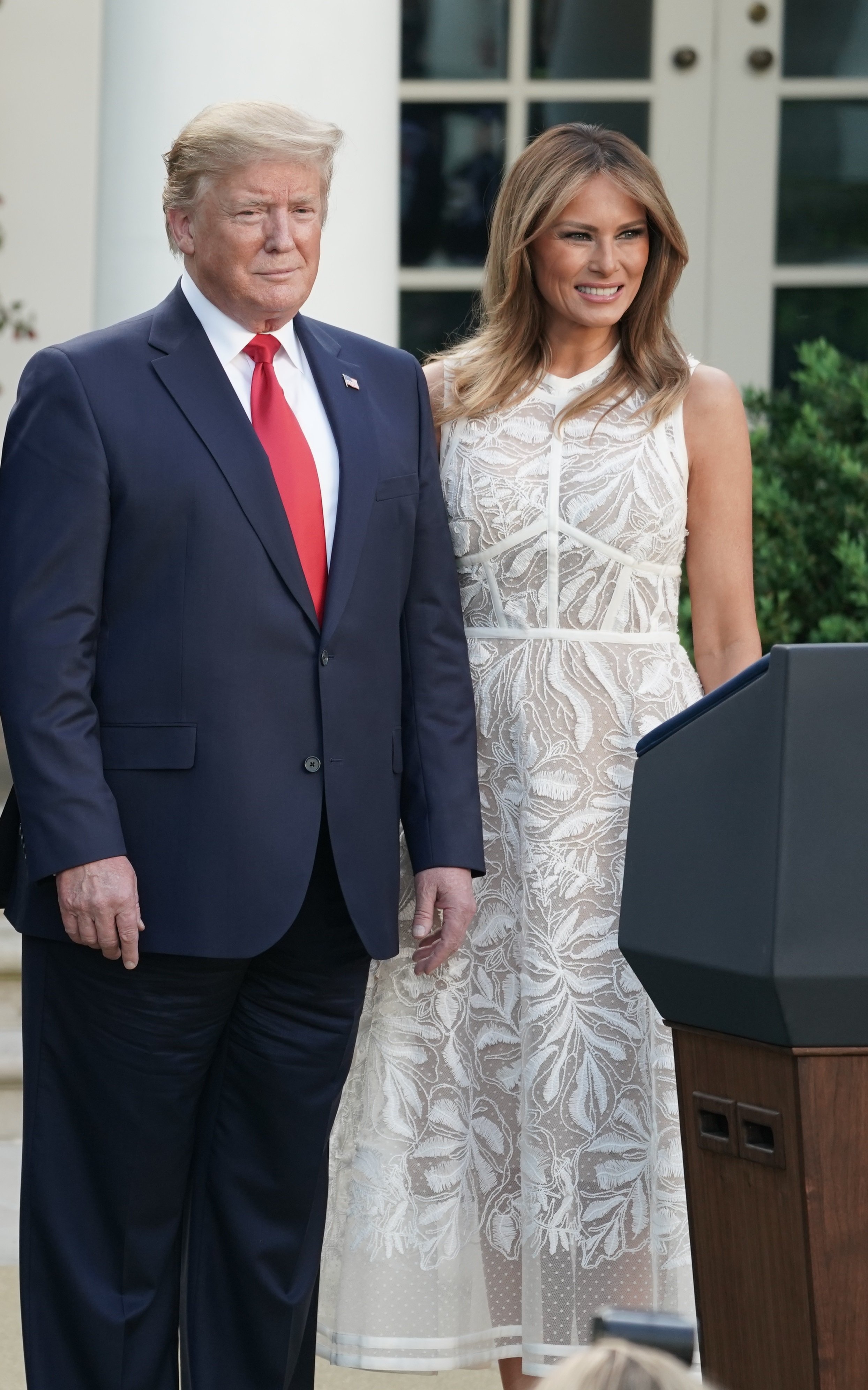 RAISED KNOWING THE VALUE OF HARD-EARNED MONEY
But although she is able to buy anything she wants, the former model is not a big spender, a fact that she once revealed during an interview with Larry King.
According to Melania, she was raised to take care of her money and be careful with it, which is why she only buys something if she is a hundred percent in love with it.