Reba McEntire's Boyfriend Anthony "Skeeter" Lasuzzo: What She's Said about Him so Far
Reba McEntire is still riding the waves of love with new boyfriend Anthony Lasuzzo. After a decades-old marriage, the singer still has an open heart. 
McEntire, 64, started dating her new beau back in 2017, two years after her divorce from Narvel Blackstock. The two were together for all of 26 years, and share son Shelby Blackstock. 
The country singer did not want a divorce at the time, making it even more difficult for her to move on. After that, McEntire told People she "was not looking. Not even interested."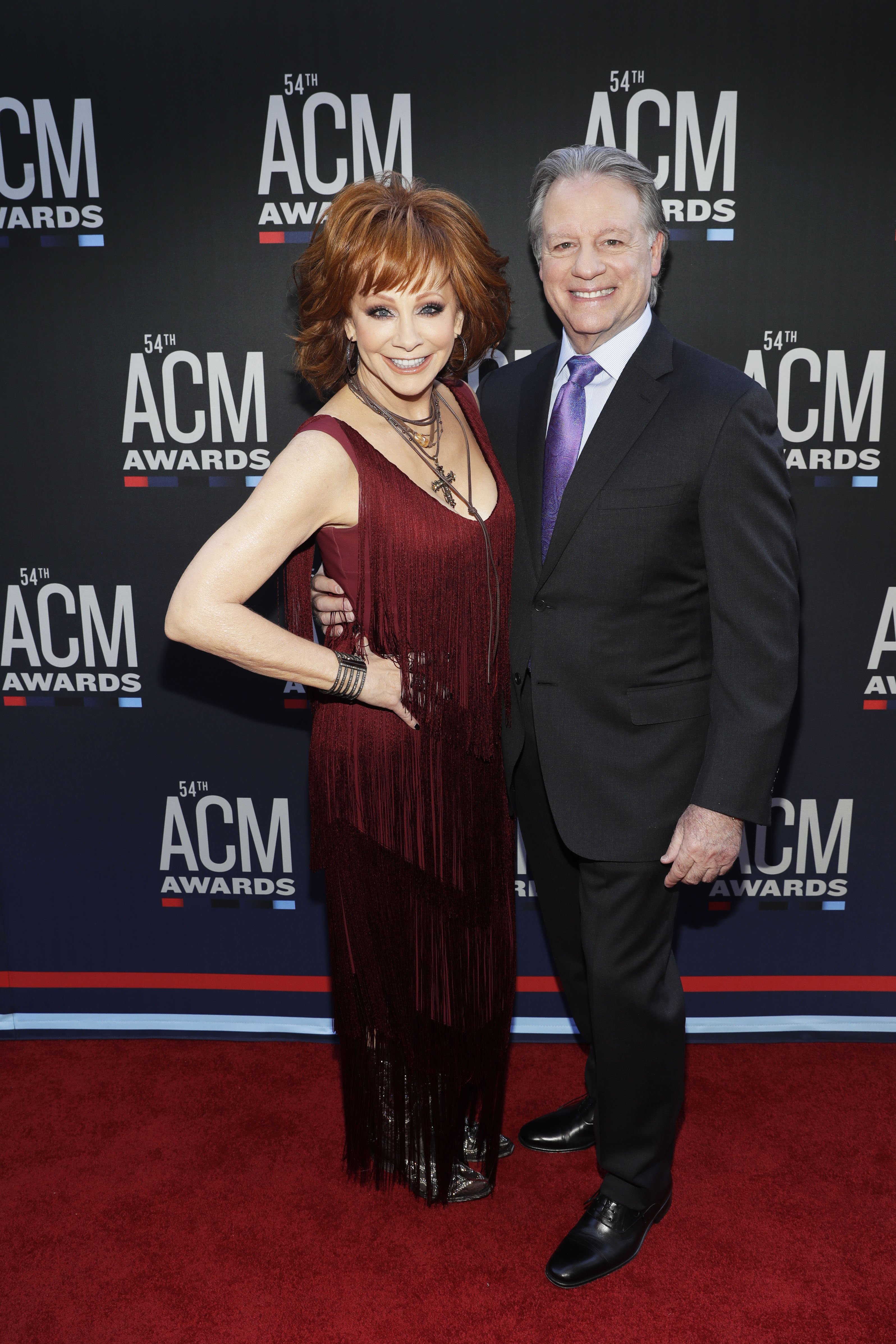 She had given up on finding someone new by the time Lasuzzo surprisingly entered her life. Speaking to Country Living, McEntire explained what happened: 
"[They said] we've got a friend who is a wildlife photographer, and he knows all the good places to go and he'll drive you around. And so he did, and we started dating about a month or two after that."
In an interview with Taste of Country, she revealed what happened next: 
"I made another trip to Jackson Hole, because I just love it up there, and he asked me out for a date — just the two of us. And we've been dating ever since."
In the primary stages of their relationship, the Oklahoma native was keen on getting to know Lasuzzo as a friend. Since they lived far apart, they would have to use mobile communication. 
McEntire explained that her soon-to-be-boyfriend did not feel he was "good at texting, so [they] started talking over the phone." Their relationship blossomed when the two discovered they had lots of common interests. 
By 2018, Lasuzzo was at Parton's side for their first red carpet appearance together at the Grammy's. Parton has since been transparent about the strong feelings they share for each other.
"Skeeter and I get along really well. We love the mountains...We love going to plays in New York. He was in the oil and gas business, so being from Oklahoma, I was very familiar with that. As a matter of fact, my very first job other than singing was checking records with an oil lease company! It's so funny."
They went on to explore the world together, sharing pictures on Instagram of their many travels. According to Pop Culture, they've been to Iceland, Italy, and South Africa. 
The two are both March-borns, so they celebrated their birthdays with double the fun. The singer posted a series of photos that showed her enjoying several treats on a private jet. 
The two flew between Nashville, Los Angeles, and Phoenix to see their friends and family on the big day. But the trip was just a part of it. McEntire said the two had a "wonderful birthday month!!"
When things are quieter, the two live together in either Lasuzzo's Pottsboro, Texas home, or McEntire's Nashville residence. Sometimes, they spend time at the very place they met, Jackson Hole. 
McEntire said: 
"We do a lot of walking. He lives right there on the lake [Texoma], got a beautiful home. And then when we go to Jackson Hole, we snowshoe and walk and get into nature."
 Parton once excitedly confirmed to fans the sweetest news: 
"We're totally in love—absolutely! I wouldn't put up with somebody for two years if I wasn't in love with 'em! The old heart's still beating."
The couple is so in tune that they ensured they wore color-coordinated outfits for the American Country Music Awards last month. Parton went on to host the event for the 16th time. 
Lasuzzo, a retired oil geologist and wildlife photographer, is actually a widow who has four kids of his own. Holli, Tyler, Kristi, and Blake are all children to the late Marolyn Tyler Lasuzzo.