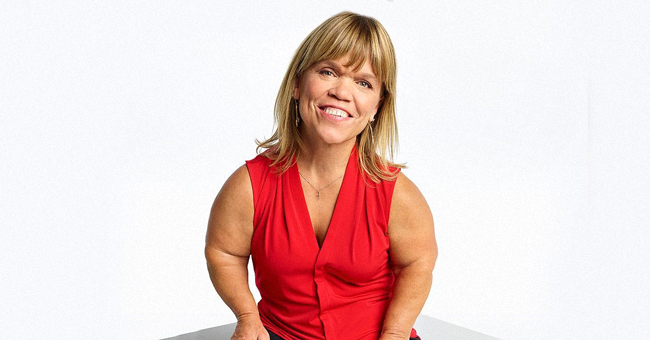 іnstagram.com/amyjroloff
Amy Roloff Teases Fans with Her Colorful New Hippie Look
Amy Roloff teased fans on social media about a "Big Decision" she made while appearing colorful in a new hippie look. It led to a lot of interesting speculations.
Amy Roloff of "Little People, Big World" has been a subject of controversy lately and the reality star added to it with her "Big Decision" teaser.
Roloff in an Instagram post hinted she made some life-changing decision but didn't say more on it. Instead, she asked fans to watch the upcoming episode of her family based reality show, and she added a hashtag with the word "Farm."
The teaser accompanied a colorful photo of the "TLC" star that had the words "Hippie Chick 4274" tagged to it. She wore a top of many colors and had on blue-rimmed sunglasses.
As beautiful as the mother-of-four looked, the attention of her fans and followers was on the words "Big Decision." While some wrote that they were anxiously waiting for the news, others started speculating on what it could be.
Some believe that Roloff has finally decided to sell the farm she co-owns with her ex-husband and co-star, Matt Roloff, while others think she might be getting married to her boyfriend of three years, Chris Marek.
The farm theory comes from the fact that the reality star mentioned it in her post. However, the TV personality made it known in the previous episode of "Little People, Big World" that she is not ready to give up a place she never thought she'd leave.
Roloff has also hinted on her desire to remarry and give matrimony another chance, hence the marriage theory. Between the two, the farm has more grounds as Matt has made it known that he wants to move on, and considers his ex's reluctance as selfish.
Fans of the show seem to share this sentiment. When Roloff, shared a post on her new biography "A Little Me," they took it as an opportunity to call her out.
Although a few congratulated the TV star and called her an inspiration, others reiterated Matt's words, calling her selfish. They equally said she wants to control his destiny by not letting go of their property.
The former couple divorced in 2016 after about thirty years of marriage. They have four children — three sons, one daughter, and only one — Zach inherited their dwarfism.
Zach is also the only child of the reality stars left on the show. The others — Molly, Jacob, and his twin, Jeremy left the show years ago, and are pursuing other interests, but they still come to visit their parents.
As the future of the farm continues to hang in the balance, the fans of "Little People, Big World" want the former couple to stop fighting and reach a beneficial decision.
Please fill in your e-mail so we can share with you our top stories!