George Strait's Little Grandson Steals the Show during His Legendary Grandpa's Set
The new generation has a way of stepping up and taking the stage when it matters and George Strait's grandson Harvey Strait proved it as he stole his grandfather's show. 
The country singer had held a record in the Rodeo Houston since the last 6 years. 80,020 people showed up to watch him perform and on May 17, he broke his own record and sold a mind-boggling 80,108 tickets. Yes, that's right, 80,108.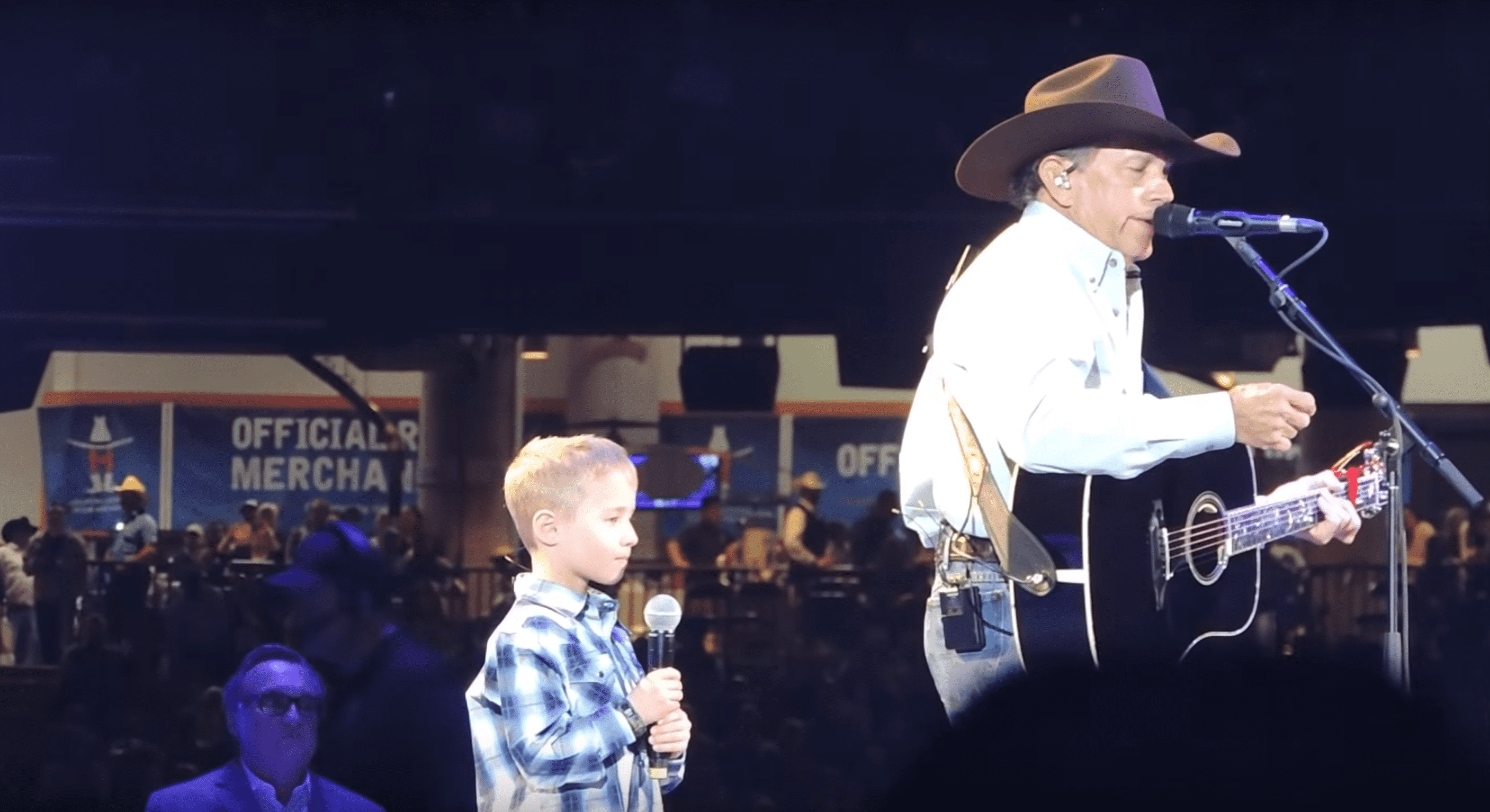 Strait performed a total of 32 songs in his set at the show and he included some of his best covers and songs which he was emotionally attached to. His set consisted of songs from his new album Honky Tonk Time Machine (out March 29) like "Every Little Honky Tonk Bar," "The Weight of the Badge," "Codigo," and "God and Country Music."
The show took a turn when George brought up on stage Harvey Strait. The duo performed "God and Country Music" together and electrified the audience. Could they be any cuter?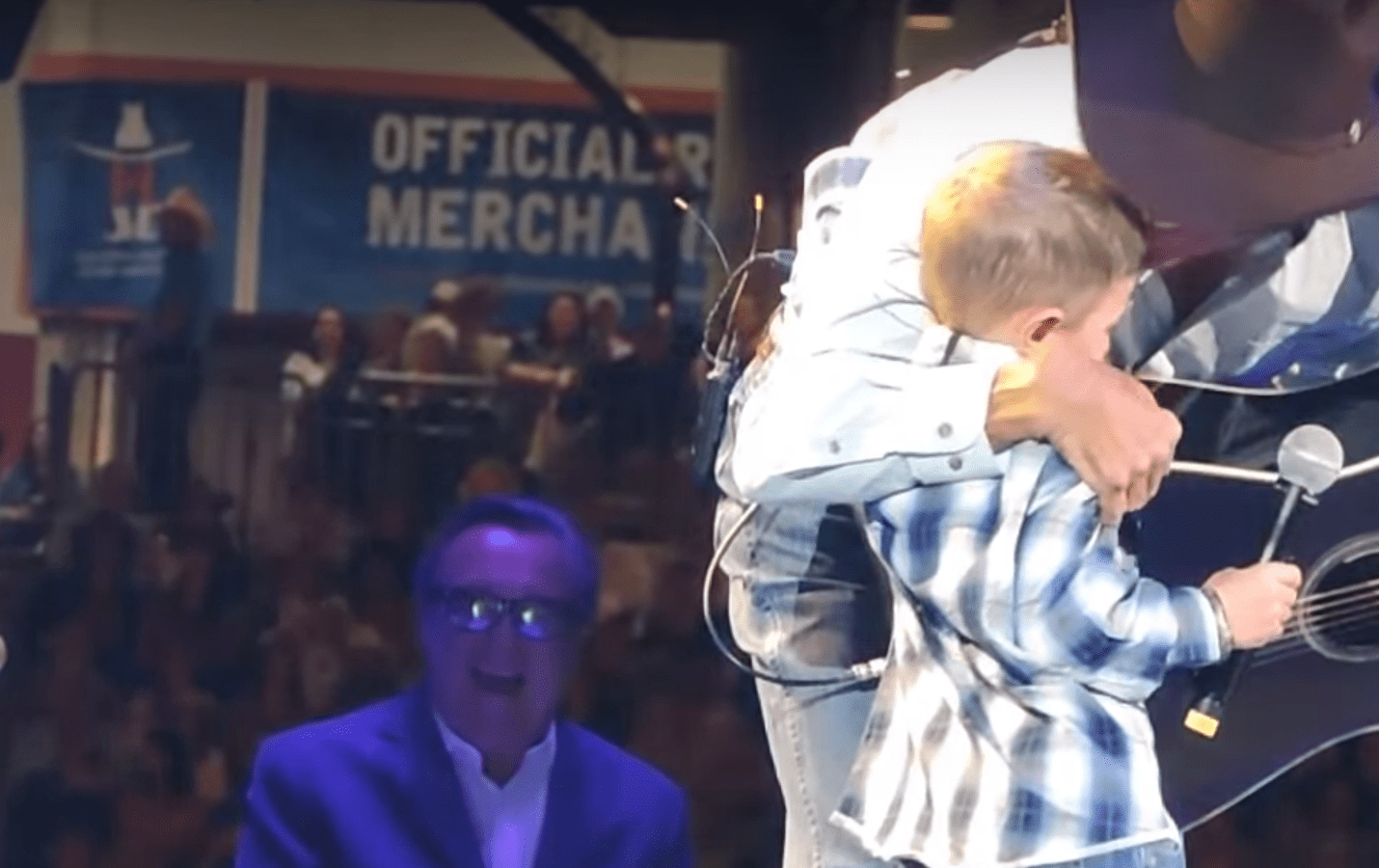 Although little Harvey contributed only a small portion of the song (Singing 'GOD' along with his grandpa) a couple of times, it was enough to make the crowd melt in awe. As the little guy walked off stage waving at the audience, the crowd joined in by waving him farewell.
Hope we get to see the grandpa-grandon duo perform together again.
The King of Country announced becoming a grandfather at his concert on the 2nd of February, 2012. "Yesterday, my son just had a new baby!" he said. After performing "I Saw God Today," the new grandfather couldn't contain the smile on his face or his desire to announce the new blessing when he sang about a baby being born. 
George's son George Strait Jr., popularly known as Bubba, was born on May 14th, 1981. With a devilishly handsome face a penchant for music, he has worked on songs with his old man and he is credited for co-writing over 30 songs. Many of those end up on senior strait's album.
Bubba had performed with his father on June 7, 2014, and took the crowds to all forms of social media posting about "Bubba and George Strait."