Carrie Underwood Is a Great Mom, and Here Are 10 Amazing Photos That Prove It
Not only is Carrie Underwood a talented performer, but she is also a one-of-a-kind mother to her two young children.
Here are some snaps that give a glimpse into the 36-year-old singer's world of motherhood.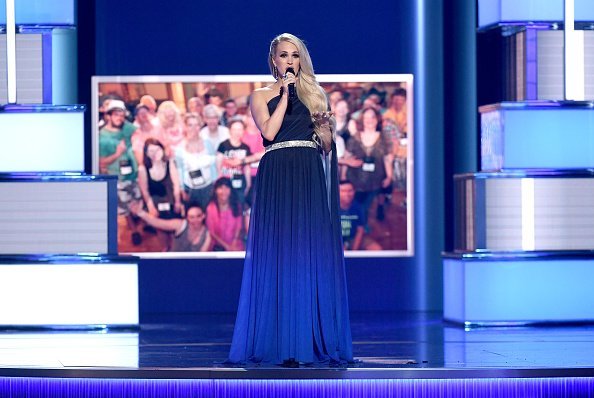 1. The "Jesus, Take the Wheel" singer makes sure she remains in good shape even as she juggles motherhood and career.
In this photo, she manages to spend quality time with her four-year-old son, Isaiah, and husband, Mike Fisher.
2. Underwood and Fisher welcomed their second son, Jacob, in January this year. The couple immediately took selfies with their new baby.
The American Idol alum captioned the photo, "Jacob Bryan Fisher entered the world in the wee hours of the morning on Monday...his mom, dad and big brother couldn't be happier for God to trust them with taking care of this little miracle! Our hearts are full, our eyes are tired and our lives are forever changed. Life is good..."
HAVING THE TIME OF THEIR LIVES
3. Underwood and Fisher are always down for some fun activities – including those that require costumes – with their son, Isaiah. By the looks of it, the small family is having the time of their lives.
4. It appears that the famous singer wants her son to be as fashionable as her. In this photo, Underwood playfully uploaded a photo showing the back of her little son in diaper. "Some mornings, pants are optional...even when the fedora is not. Just kidding, we had a blowout," she captioned the amusing snap.
5. Underwood shared this hilarious snap of Isaiah and their dog in their clingy moments. The adorable boy and dog don't want her out of their sight, even when she has to answer the call of nature.
6. Another adorable moment Underwood made sure to capture is when little Isaiah is eating Christmas cookies that she baked. In the caption, the singer spoke of a new tradition being born in the Fisher household.
MORE ADORABLE SNAPS
7. The mother-of-two can't get enough of her newly born son, even posting a photo of his tiny feet on her Instagram. His toes are so cute she wants to take a bite.
8. This photo shows just how the busy singer is able to juggle motherhood and career like a pro. Just seconds before she hit the stage during one of her concerts, she and her son Isaiah shared a heart-melting mother-and-son moment.
9. In this clip, Underwood gifts her fans with one of Isaiah's adorable moments – waving at people on the bridge.
10. Another cute clip the singer shared on Instagram shows her four-year-old son and her husband playing with an electronic shaver in the bathroom. She wrote in the caption: "Prediction: This won't end well."