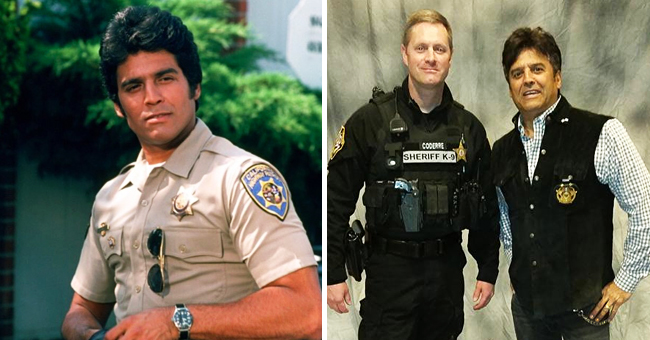 twitter.com/ErikEstrada
Erik Estrada from 'CHiPs': 5 Unexpected Things about Him That Few People Know
NBC's 1977 series, "CHiPs" Star, Erik Estrada shared some facts about himself almost 30 years after the famous show.
Estrada's role as "Officer Frank Poncherello," a motorcycle patrol officer, was a somewhat iconic one who stole the hearts of viewers and earned him long-standing fame. Although the crime drama stopped airing in 1983, Estrada's fans still hold him, dear.
The actor who has now spread his expertise beyond the world of entertainment sat with ABC News as he shared some interesting nuggets about himself. The epic star revealed that while he was growing up, his decision to become a cop was influenced by his mother's lover, who was his father figure.
Estrada's passion for acting came later in life, and he strives to make it in entertainment so that he could help his mother. He landed his role on "CHiPs" at 27, and following this; the actor was able to help his mother. He said:
"My mother hasn't worked since 1977; She's living the way I want her to live, the way she should be living."
While on the set of the epic TV series, Estrada said that his initial role was that of an Italian-American police officer, but there was a reversal as he requested to be a Hispanic cop instead.
Estrada explained while also stating that most often than not, Hispanic actors cast criminal or villain roles. The iconic star wanted a change, and his actions helped improve Hispanic actors. He said:
"Poncherello was Poncherelli when I got the contract, I walked into the producer's office and said we need to change a couple of things ... It made sense. For 7, 8 years, I had been playing the Latino with the gun, the knife, the bad---. Why don't we [make this character] a Hispanic-American cop."
Erik went on as he recounted a terrible incident he experienced while on set. Estrada and his partner's actions on the particular episode involved stunts, and after the shooting, some errors were detected which required them shooting again. Erik explained:
"They put this young driver in the car; the guy stops 25 feet too soon ... My motorcycle hits the front fender; I go through the windshield, land on the hood, and then the bike flips on my back. Boom, a thousand pounds, crushed,"
"They gave me five days in intensive care and said I had a 50/50 chance of living."
But he did survive! Throughout his appearances on the 139 episodes of "CHiPs," Estrada never for once drew his gun. He chipped in saying:
"It wasn't about bang, bang, shoot 'em up. It was about helping the pedestrians, people in trouble, the young kids who are straying. It was about officer-public friendships and mentoring."
Erik Estrada is now a celebrity cop as he once envisioned. He specializes in anti-internet crimes against children. Recently on Twitter, Estrada shared an image of himself in his uniform as he informed fans of his new appointment to Idaho. He wrote:
"OK, fnf's I'm now a police officer with the ST ANTHONY POLICE DEPT."
The 67-year-old star aims to help sensitize Individuals about internet safety through the "Safe Surfin' Foundation."
Please fill in your e-mail so we can share with you our top stories!