Comic Paul Mooney Chose to Boycott the N-Word His Routine but It Didn't Work Out
Paul Mooney, a famous comedian and writer, is better known for his work with Richard Pryor and their coining of the n-word as a comedic resource. However, there was a time Mooney pledged to stop using the word after he realized the power behind it.
Paul Mooney has been entertaining audiences for decades. He started as a writer for TV shows like "Sanford and Son," "Good Times," and "In Living Color," and also appeared on some films like "Which Way Is Up?," "Bustin' Loose," and "Hollywood Shuffle."
My love for hats never ends! .. I found Keith and James for a wonderful group of business folks .. https://t.co/gvCCZtBQ6B. .. real nice hats for men and women. pic.twitter.com/Sh5QJFX7lD

— Paul Mooney (@PaulEalyMooney) June 19, 2018
He's remembered by many for his portrayal of Negrodamus, an African American version of Nostradamus on Comedy Central's "Chappelle's Show." However, it was his work with legendary comedian and actor Richard Pryor what really put Mooney on the map.
The pair made famous the use of the N-word on stand up comedy, seizing control of what was —and still is —one of America's ugliest racial epithets to use it as a comedic resource.
Ok let's try this one more time again, y'all name who's in this picture for me... Drum Roll louder please!!! pic.twitter.com/JdEvNRVYYn

— Paul Mooney (@PaulEalyMooney) January 27, 2018
"I had a romance with the word. I worked with Richard Pryor using the word," he once told the Associated Press. And continued:
"It was so destructive - it was created by whites to hurt and destroy - and we were trying to defuse it, trying to desensitize people to it. We did it every chance we got. We would drive people crazy. We were very funny at it."
About last night @punchlinesf with the one and only @DaveChappelle ? These are cherished moments that make it all worthwhile in this industry! Go see him, it's a requirement! pic.twitter.com/TIroXe4USG

— Paul Mooney (@PaulEalyMooney) February 23, 2018
However, Mooney had a quick change of heart about the word in 2006, after "Seinfeld" actor Michael Richards went on a racist, angry tirade in one of his shows at the Laugh Factory.
Mooney, who had known Richards for years, explained in an interview with CNN back then that while watching the clip of what went down at the Laugh Factory, he had an "out of body experience."
"That video put me into such state of shock about the word," he explained. "There's such evilness, and it was used as a weapon, and the weapon was powerful, it was like a nuclear blast. I don't' wanna be connected with that sort of evil."
He later elaborated on his remarks as a guest of Farai Chideya on the NPR program "News & Notes," where he referred to Richards as "his Dr. Phil," stating that "he cured me with the word" and "I'm just a recovering N-word-aholic, been there, done that."
Mooney promised he would perform his first n-word free show a few days later at the Lincoln Theater, following a set by Dick Gregory.
Paul managed to keep his promise throughout the first hour of the show, but then, as he was in the middle of a joke about O.J Simpson, he used the n-word.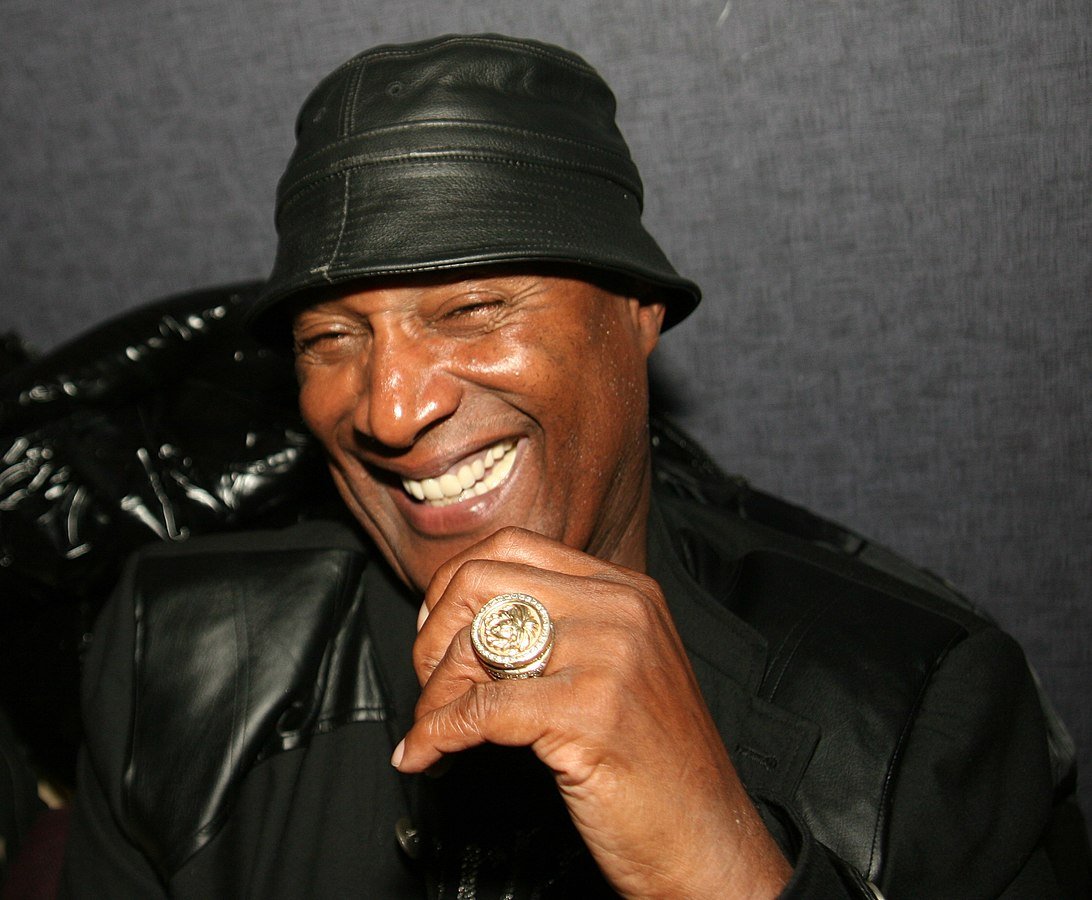 Although Mooney tried to keep his comedy routines clean, he eventually
gave up on not using the n-word
, and in an interview, a few years down the line he admitted the epithet wasn't going anywhere and black comedians and hip-hop artists will keep using it.
"Everybody uses it. That word isn't going anywhere," he stated. "I can only make the decision for me. I can't make the decision for other people because I don't know their experience."
At 77, Paul is still touring around the country and entertaining people with unique and witty sense of humor.