How an Affair with Her 13-Year-Old Stepson Ruined an Oscar-Winning Actress' Career
Gloria Grahame was making it big on film and tv until she was found in bed with her stepson whom she later decided to marry. 
Gloria Grahame looked for love throughout her Hollywood career, but she would have to go through physical abuse and several divorces before she finally found it. 
Beginning in the '40s, Grahame became a sensation in Hollywood with her first film, "Blonde Fever." She got bigger with 1946's "It's a Wonderful Life" in which she starred as Violet Bick. 
Grahame was an Academy Award holder
Just three years later, her performance in "Crossfire" earned her an Oscar nomination. It wasn't enough for MGM Studios, who ended their contract with Grahame.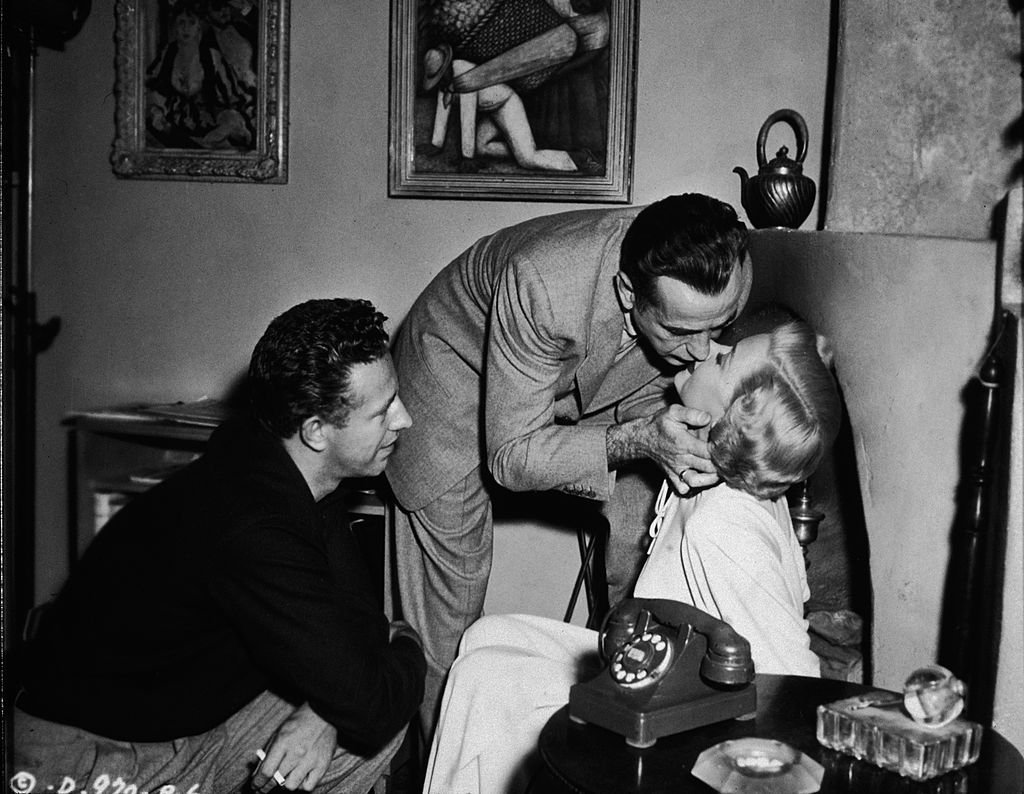 The star took up work with RKO Studios instead and continued her reign alongside acclaimed Hollywood stars. When she appeared for only nine minutes on "The Bad and the Beautiful" in 1950, she won the Oscar for her part. 
However, the film and the tempestuous character that Grahame played was a foretelling of later decisions made in her personal life. Early on in her career, Grahame married actor Stanley Clements.
"I'd argue that the most devastating device in the actress's arsenal is her right eyebrow, her most versatile, irrepressible anatomical feature..." — @MelissEAnderson https://t.co/J44x89oZR0

Happy birthday to the extraordinary Gloria Grahame ✨ pic.twitter.com/BlVo4ttWha

— Criterion Channel (@criterionchannl) November 28, 2018
She was also an abuse survivor
She ended the abusive relationship two years in, but not before getting pregnant with her first son, Timothy. The day the marriage annulment was finalized, Grahame remarried to director Nicholas Ray. 
Later on, regarding his ex-wife, Nicholas confessed that he was "infatuated by her, but [he] didn't like her very much." The "Rebel Without A Cause" director ended up loathing Grahame when he caught her in bed with his 13-year-old son (and Grahame's stepson) Tony. 
Catch Gloria Grahame @criterionchannl; @MoMAFilm on Friday; and at the top of @Slant_Magazine's list of 100 best noirs: https://t.co/PvWxwnM110 pic.twitter.com/ukPHWcGVr5

— The Daily (@CriterionDaily) April 16, 2019
A divorce followed soon after, but Grahame's career remained intact a decade after. When the industry finally learned of the scandal, they were turned off by it to the extent that Grahame began struggling for work. 
She didn't give up on love
Before that happened though, Grahame went on to marry producer Cy Howard in 1954 and give birth to daughter Marianne Paulette in 1956. This marriage didn't last either, with "mental cruelty," as cited by Grahame, ending it in 1957. 
"It wasn't the way I looked at a man. It was the thought behind it."

Happy birthday, the one-and-only Gloria Grahame ... pic.twitter.com/5jCvSAHfcn

— Megan Abbott (@meganeabbott) November 28, 2018
For a few years, the star took a break from relationships. Then, she reunited with the boy, now a man Tony Ray. The two secretly got married in Mexico in 1962. 
Her fourth marriage was the most scandalous
When the news emerged, the public was very critical of the then-bizarre situation. They lashed out even more upon discovering that the two were in bed together when Tony was 13 years old. 
I know what I'm watching tonight. Finally! We can see Human Desire @criterionchannl with my muse Gloria Grahame. 🖤 pic.twitter.com/qJqNTlar87

— Dana Delany (@DanaDelany) April 8, 2019
On screen, Grahame exuded confidence and security, but behind the cameras, her life was in turmoil due to the public's reaction to her marriage. She suffered from depression and tried electric shock therapy to alleviate it.
Fortunately, Tony seemed to play a positive part in the actress' life. The two lasted for 14 years, welcoming sons Anthony Jr and James. Yet just as Grahame's career went downhill, so did her union. 
Remembering Gloria Grahame on her birthday, here in A WOMAN'S SECRET ('49) #Noirvember pic.twitter.com/5I9eO5aC5A

— TCM (@tcm) November 28, 2018
She lost her status but gained more young love
The couple finalized their divorce in 1974, and Grahame retreated back to theatre roles. She didn't give up on love, though. Another young actor, Peter Turner, stepped into her life and the two hit it off. 
At 30 years his senior, Grahame made another controversial move by partnering up with Turner, but she didn't seem to care. Turner was also unbothered by the public's perception, but he did start to worry when Grahame became withdrawn. 
Put the coffee on. It's Glenn Ford and Gloria Grahame in THE BIG HEAT ('53) #Noirvember pic.twitter.com/vBOaYS0ttD

— TCM (@tcm) November 30, 2018
She retreated from love at long last
So much so, that at one point an entire year passed in which Grahame and Turner didn't communicate. Turner learned the distressing reason for his ex-girlfriend's disconnect when he got a call from a Lancaster theatre. 
He was told that Grahame had collapsed and was taken to a hospital. Upon arrival, he was informed of her breast cancer diagnosis. It was the second time the actress was battling cancer since her initial 1974 diagnosis.
Enjoying the #FilmNoir marathon today?

Don't forget this week's Sunday Night Noir with TWO Gloria Grahame pictures! pic.twitter.com/a3pQxf7i9y

— Movies TV Network (@MoviesTVNetwork) April 25, 2019
Then passed away surrounded by it
This time, Grahame chose to go untreated and hid her disease from friends and family. When Turner found out the truth, Grahame asked him to stay at his family's Liverpool home, where Turner's parents cared for her. 
Unbeknownst to Grahame, Turner wanted to do what he felt was right. He informed her family of her sickness. They relocated her to New York, where she passed away mere hours after arrival at the St. Vincent's Hospital. 
Grahame was 57 when she died. Her life story was retold in the film, "Film Stars Don't Die in Liverpool," which was released in 2017.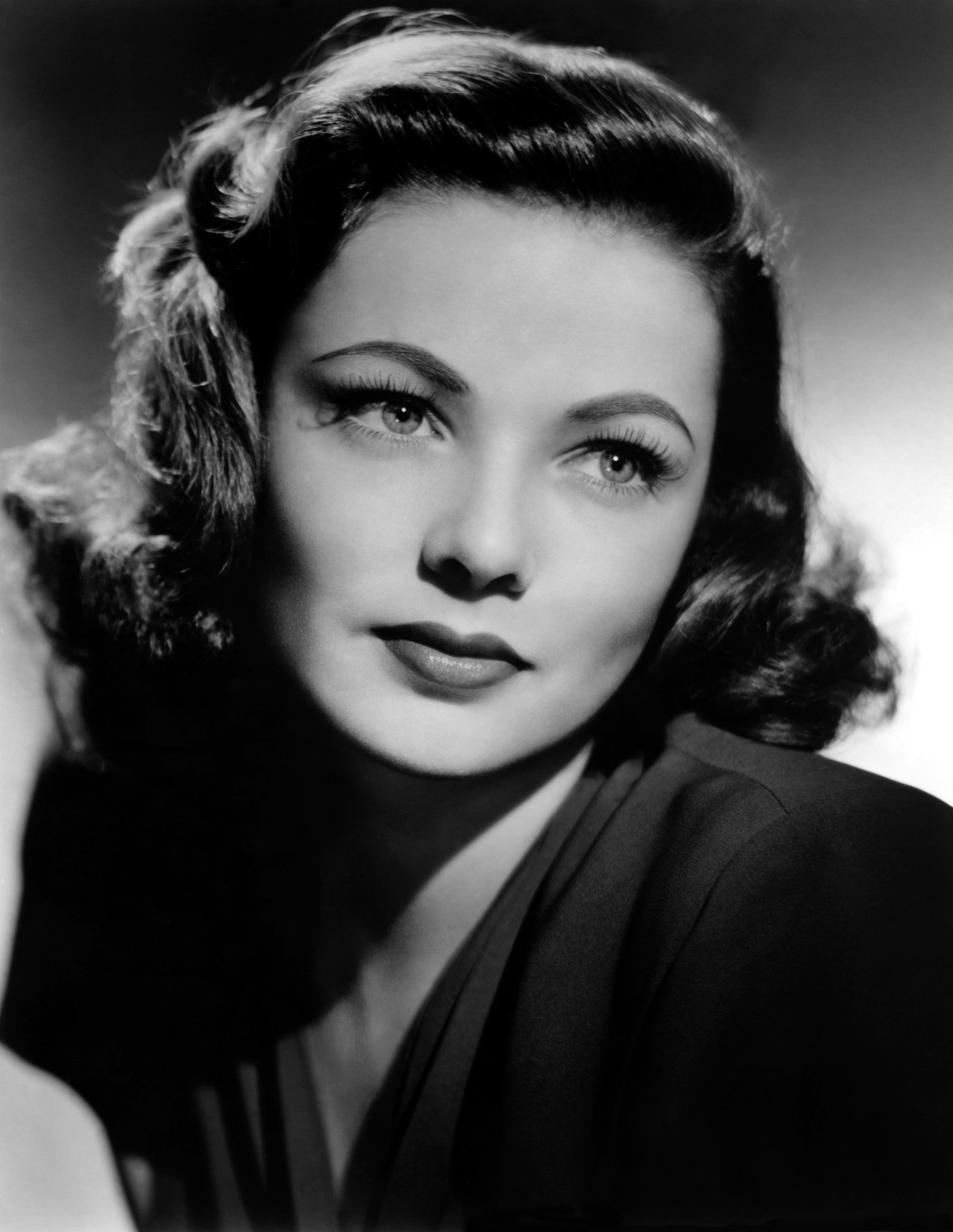 Gene Tierney also went through a lot
Another actress who had a tragic life that almost forced her to commit suicide was Gene Tierney. Born in 1920 and raised in a high-class lifestyle, Tierney made it to the big screen at just 18 years old. 
Despite her success, Tierney suffered from heavy bouts of depression in her lifetime. She had two marriages, and the last one to Howard Lee lasted until his death. Tierney herself died early when she fell victim to emphysema.