Shemar Moore Blasts Fan Who Called Him 'Gay' After Sharing New Shirtless Photo
Criminal Minds' star responded harshly to a fan who stated that he was gay after the actor posted a picture of his athletic body. 
Shemar Moore celebrated his birthday last Friday, to remain who he is and do everything his way, he spent his day at the gym. He shared a picture of himself shirtless proclaiming the effort that he has had to do to return to have the body that looked at 33 now that he is stepping on his 50.
The comments were immediate, and more than one fan offered him a job as a personal trainer. Congratulations for his hard work and praises for the fantastic results filled the actor's Instagram account.
However, the person who sets the negative tone, or rather who tries it, could not be absent. A fan thought that making a comment about Shemar's sexuality would make him feel offended or maybe get him out of the loop.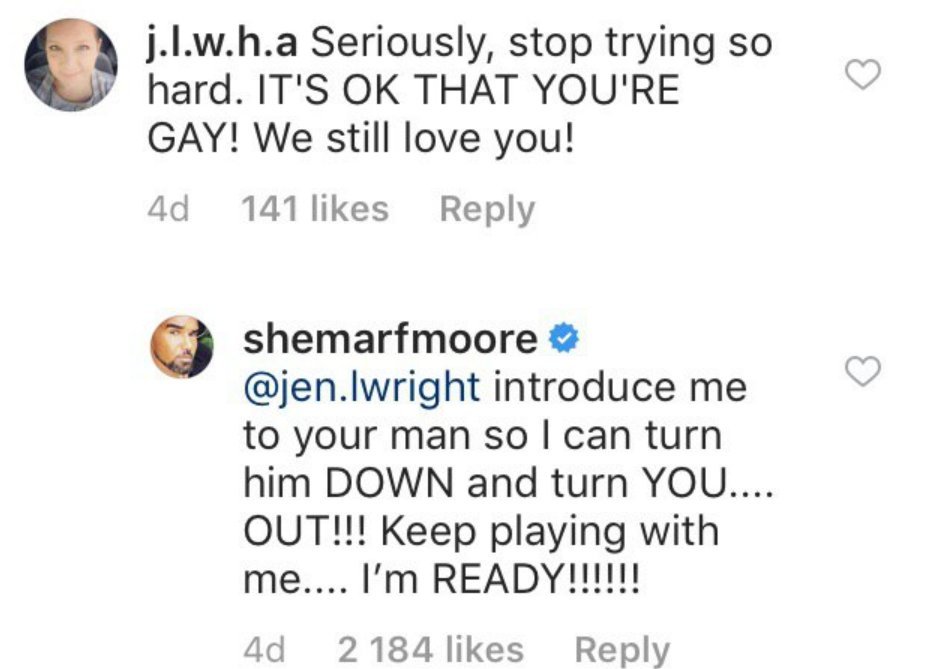 "Seriously, stop trying so hard. IT'S OK THAT YOU'RE GAY! We still love you!" wrote the person. Shemar's response was more than blunt and really leaves the expectation of what the girl's reaction will be if she dares.
"Introduce me to your man so I can turn him DOWN and turn YOU… OUT!!!" he responded to the comment. "Keep playing with me… I'm READY!!!!!!"
Just as witty were the comments that followed his publication. "I'm just waiting for your response, it's better to get her back cracked," one of the users replied in the post.
"Did he just threaten her .... with a good time? I'm shook," wrote another user. We agree that calling another person 'gay' is not an insult, but it is obvious that this person was trying to use Shemar's sexual orientation as a tool to hurt or gain notoriety, who knows.
In recent years, there have been other opportunities where Shemar's sexual orientation has been in the eye of the hurricane. In an interview, they asked him if he was gay and his answer was just as witty that time.
"I just think it's all silly. If you're gay, you're gay. I'm not, and I know that and I'm very comfortable with who I am and I love women," he said.
"I've dated plenty of them. If you think I'm gay, send your girlfriend over to my house for the weekend and see what happens. For real. You can call that arrogant if you want to. I just call it confident. You can call me whatever you want, but you don't know me," he concluded.
We have enjoyed Shemar's acting talent for eight seasons at adorable roles in "The Young and the Restless" and in "Criminal Minds." We are sure he has the potential to become a superstar of the size of Denzel Washington, Jamie Foxx, or Will Smith. Hopefully, he will be there very soon.