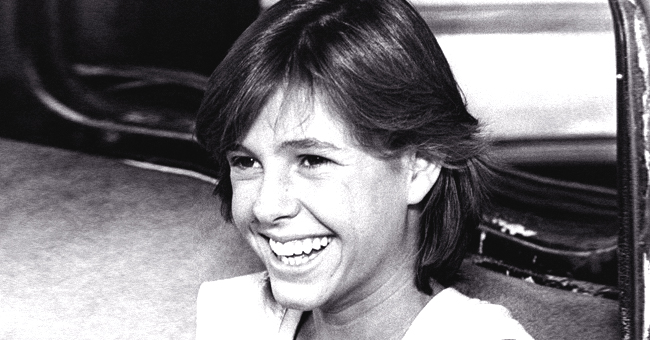 twitter.com/newbeverly
Kristy McNichol's Troubled Life with Bipolar Disorder, the Death of a Lover and Bankruptcy

Kristy McNichol lived the life of an adult celebrity though she was only 14 when she was sucked into stardom. Mentally, she struggled. She knew something was wrong, but only got answers to her questions later on in life.
McNichol was born on September 11, 1962, in Los Angeles California. Her parents divorced when she was three, and her stepmom and father guided her into acting. She began her career in tv commercials before landing a part on the '70s show, "Family."
She was put in the spotlights as a young teen
At 14 years old, she played Buddy Lawrence on the popular drama series that lasted into the '80s. She won two Emmy Awards for the ABC show. In an interview with People, McNichol described the tumultuous life that came along with her fame and fortune.
She revealed that a lot of what she did as a child was to please her mother, who herself had wanted to be an actress. The mother-daughter pair was actually switched around, with McNichol being the punctual, responsible one and her mom being more carefree.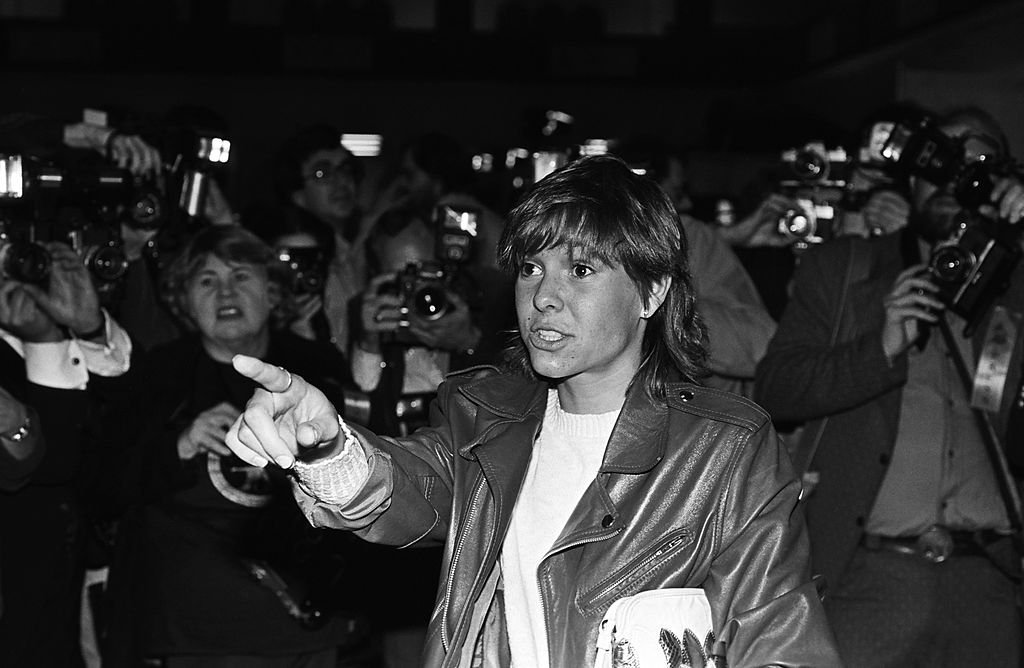 Kristy McNichol attends the Grammy Awards in Los Angeles in 1980 | Photo: Getty Images
Things quickly took a bad turn
McNichol wanted to make her mother happy, but it came at a cost. One incident involved a director who tried to seduce her in his trailer on a movie set. Luckily, McNichol was smart enough to reject his advances, but it only led her to wonder about the industry she was in.
More importantly, McNichol began to notice that her mental state was jarringly inconsistent. She was often depressed and emotionally drained. Eventually, the behavior reflected in her work and she became erratic and unreliable.
In 1980, McNichol starred in the hit film, "Little Darlings," and she was propelled even deeper into celebrity status. She made other screen appearances like "Only When I Laugh," "The Mike Douglas Show," "Battle of the Network Stars," and "Dinah."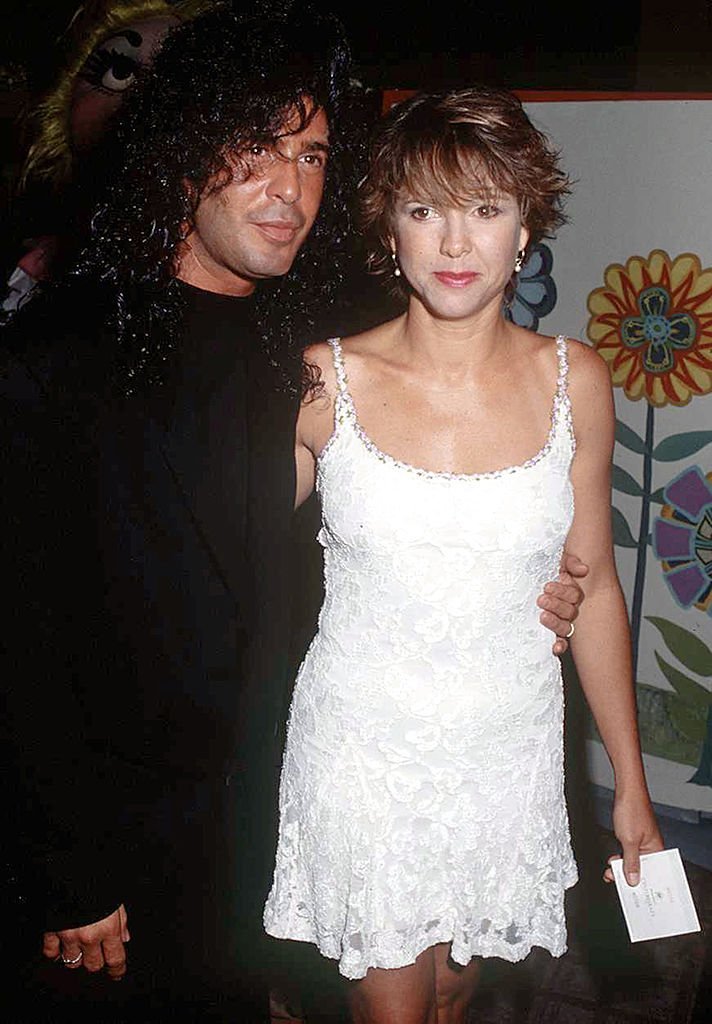 Kristy McNichol and hairdresser Joey Corsaro at the St. Jude Children's Research Hospital 30th Anniversary on July 25, 1992 in Los Angeles | Photo: Getty Images
Rumors of being gay, an addict, and mentally ill poured in
Public scrutiny began in 1982 when McNichol struggled to film "Just the Way You Are." At the time, McNichol felt completely broken down and begged her manager to pull out, but he kept her on board.
In a daring move, McNichol left filming during the Christmas break and ran to California. There she stayed in a blatant refusal to go on with her work. She had endured filming for five weeks before she took her stand.
McNichol described what happened in France as she struggled to work:
"I couldn't eat, and the whole month I was in France I hardly slept. When I did sleep, I was dreaming strange things. I was crying all the time. My weight dropped down to about 96 lbs. Nonstop anxiety. I was always shaking like a leaf. Freaking out, crying, confused, I didn't know what was going on."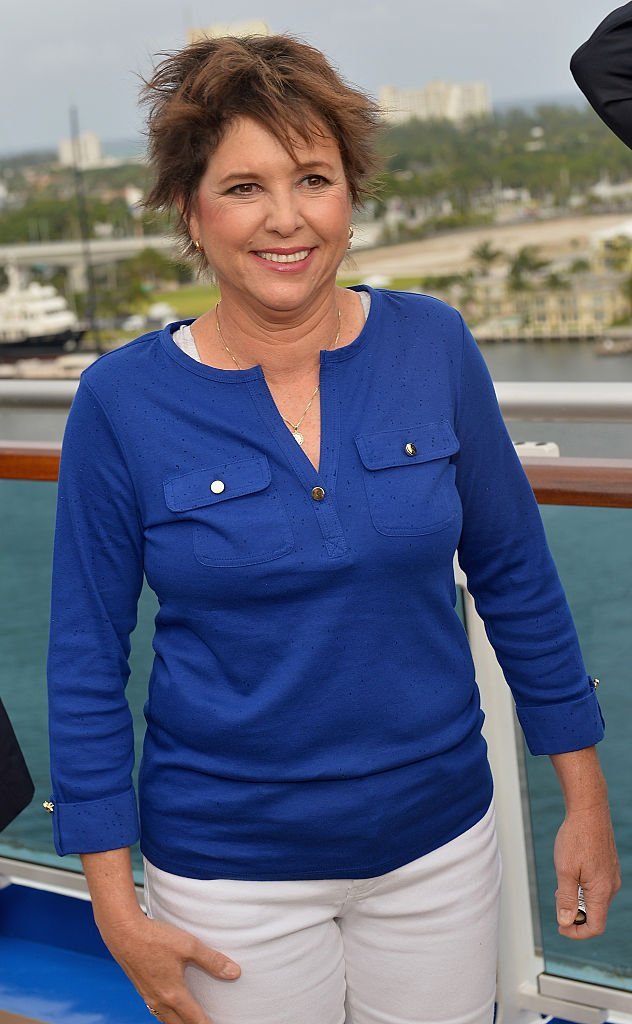 Kristy McNichol at the Love Boat Cast Christening of Regal Princess Cruise Ship in Fort Lauderdale in 2014 | Photo: Getty Images
She described that period as "the hardest thing [she's] ever done to try and get through that film." A year later, she did get through it and wrapped up the movie. Her absence, however, caused a flurry of rumors that she was probably a drug addict, an alcoholic, or a manic depressive.
The truth of her condition finally came to light
Bipolar disorder did not exist as a diagnosis back then. Thankfully though, when McNichol visited a psychiatrist, he helped her identify the source of her emotional breakdown. McNichol pointed to her early stardom and lack of a proper childhood as one factor that affected her mental health.
She also said that her excessive responsibilities at such a young age caused her to rebel when she became a young woman. She was angry and it showed.
Studios stopped hiring the once-beloved actress, and she fell into a financial hole. When she was finally cast in the "Golden Girls" spinoff, "Empty Nest," McNichol felt she had made a comeback against all odds.
The show didn't last very long, but it was a stepping stone for McNichol to take control of her life. She finally was diagnosed with bipolar disorder. In the early '90s, she decided to unofficially retire at just 24 years old.
She overcame her disorder and found love
The suspected mental issue was confirmed for the public. In 2012, McNichol confirmed another rumor by coming out as gay. She was with actress Elisabeth Brooks until the latter's death in 1997.
Afterward, McNichol partnered up with Martie Allen, and the two have been together for over 20 years. The actress retired from all acting work in 2001.
Since then, she's worked in a private school where she teaches acting. Charity is also a big part of her life. Now 56, the former star looks good and seems to be happy alongside her partner.
Please fill in your e-mail so we can share with you our top stories!