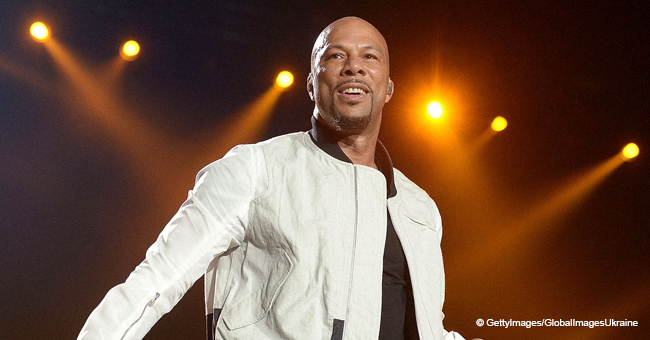 Rapper Common's Family, Childhood Abuse, and Moving On
In his memoir, "Let Love Have the Last Word," rapper, activist and Oscar winner Common opens up about the details and secrets of his life. He discussed everything from his family to his childhood.
Rapper Common is best known for his versatility as an artist. Fans were extremely excited to get an insight into the rapper's life.
On May 7, 2019, he published a tell-all memoir called "Let Love Have the Last Word." In the book, he discussed his childhood, his daughter and many deeply personal and very revealing details about his life.
His Daughter:
One of the first topics he addresses in the book is his relationship with his daughter. In an interview with Robin Roberts on "Good Morning America," Common admitted that he missed out on his daughter Omoye Assata Lynn's formative years while he was focused on work.
"A woman's relationship with her father definitely affects how she is in relationships."
The star, 47, and Omoye's mom Kim Jones split when she was just a year old. He revealed that he believed he had tried to remain a presence in her life.
"I remember teaching her how to ride a bike," he says. "I was on the move a lot so being able to do that was good. It was like a metaphor, when I let her go and she first started riding, it hit me that at some point I'll really have to let her go. That was a good moment."
However, in the book, he revealed that he learned his daughter felt he hadn't tried hard enough to be in her life. He went on to say that even though he wanted to deny it, the best thing he could do after hearing her side was "to listen and hear her perspective."
One night they had a father-daughter conversation which ended in Omoye, then 19, tearfully questioning Common on how much he cared about her. He said:
"It kind of shocked me because that's the first time I had ever heard it. I was like, 'What do you mean?'"
After finally talking about it, the pair decided to take positive steps to fix their relationship. During an interview, Common revealed,
"We had a therapy session together, and I loved it. Well, not everything that was said, but I knew it was something that would help her move forward. A woman's relationship with her father definitely affects how she is in relationships."
Omoye, 22, and her father are now in a much better place. She recently graduated from Howard University and plans to pursue law.
Sexual Abuse in His Childhood:
In the memoir, Common also makes the extremely personal revelation that he was allegedly sexually abused as a child. It was the first time he opened up about that part of his childhood.
"It was something that I didn't know if I wanted to talk about," he said. "But I really believe that in telling my story, other people will be OK with talking about that situation."
He revealed he was about nine or ten when the incident took place. He wrote in his book that he is still working through all of the pain with his therapist. When asked why he decided to publicly reveal his ordeal, Common said,
"We [black men] don't talk about those issues in ways that we could. So I felt I wanted to create a space for people who have experienced that to be able to share that. That's part of the healing, to be honest. No sooner than I told the story, one of my good friends came out and told me it had happened to him."
"It's still a process for me, in certain ways," he said. "But I have to look at my life and know that, man, that's somebody else's pain that they kinda distributed to me. And I don't wanna carry that, so let me figure out how it is affecting me and approach it head on, deal with it, and let it go."
Moving On:
After finding a way to deal with the past in a constructive way, Common is ready to move forward with his life. He revealed he hopes to find the woman of his dreams and become a loving husband one day.
He went on to reveal that he turns to Michelle Obama for relationship advice. He revealed that the former First Lady talked him "through just certain moments of relationships." He went on to say,
"We had conversations and she has given me a lot of wisdom. One great thing that she told me as I was going through this journey was that you have to understand, you're not gonna get anybody that's perfect because you're not perfect. So understand that there's some certain things that you will compromise in choosing that partner. But as long as the core values, that are most important to you, that person, you know, marks off on that list, then you're good."
The painful honesty and Common's positive outlook for the future left fans in awe. One fan on Twitter commended him for opening up about his past writing,
"You are a giant among men. Thank you for your vulnerability and honesty."
Please fill in your e-mail so we can share with you our top stories!