Melania Trump Spends the Day Exploring Tokyo Alongside the Japanese First Lady Akie Abe
The First Lady of the United States is currently in Japan with her husband, Donald Trump, and she had the opportunity to meet her Japanese counterpart, Akie Abe.
On Sunday, May 26, 2019, Melania dropped by the Mori Building Digital Art Museum, in Tokyo, and spread glamour by wearing a chick navy silk jumpsuit by Loro Piana, which costs around $3,500.
The 49-year-old also stepped out of her comfort zone and ditched her beloved stilletos, swapping them for a pair of comfortable navy flats that barely peeked out from under her pants.
BRINGING "BE BEST" TO JAPAN
Abe, however, was not so modest regarding her footwear and proudly showed off her pair of white block-heeled pumps, which she combined with a short-sleeved blue dress with a bow on it.
Together, they toured the digital art museum and Melania didn't miss the chance to sign quite a few autographs for children participating in a "Be Best" event.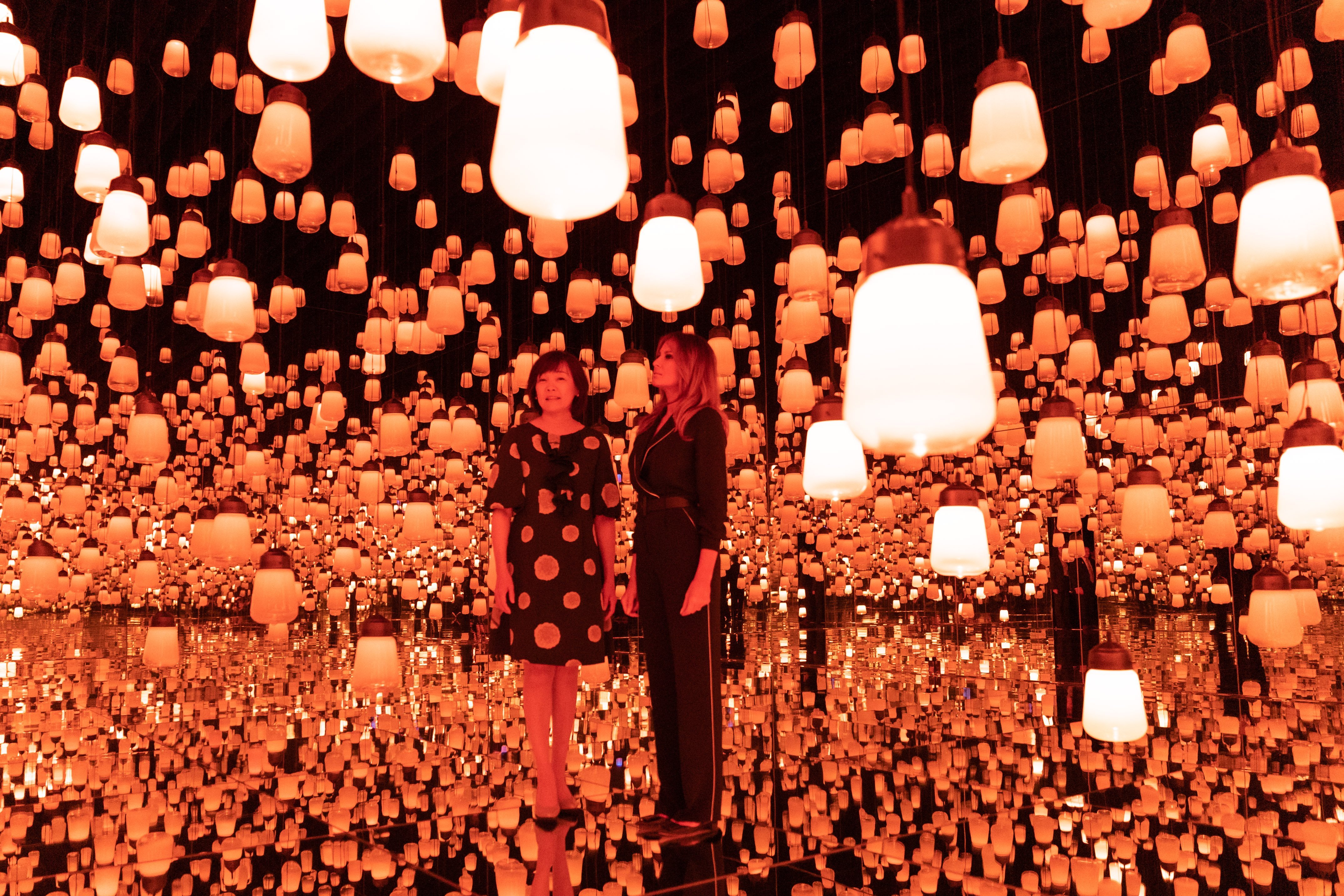 SHE HAD A GOOD TIME AT THE MUSEUM
As always, Melania didn't shy away from interacting with the excited students from the Setagaya Public School district, who helped the museum by creating artwork for a digital aquarium.
The U.S. First Lady also did her part and reportedly drew a purple fish for a student, which led the other children to ask for drawings. Melania, of course, obliged, always with a smile on her face. 
To celebrate and promote her "Be Best" campaign, Melania also handed out drawstring bags containing several items, such as school supplies and stickers.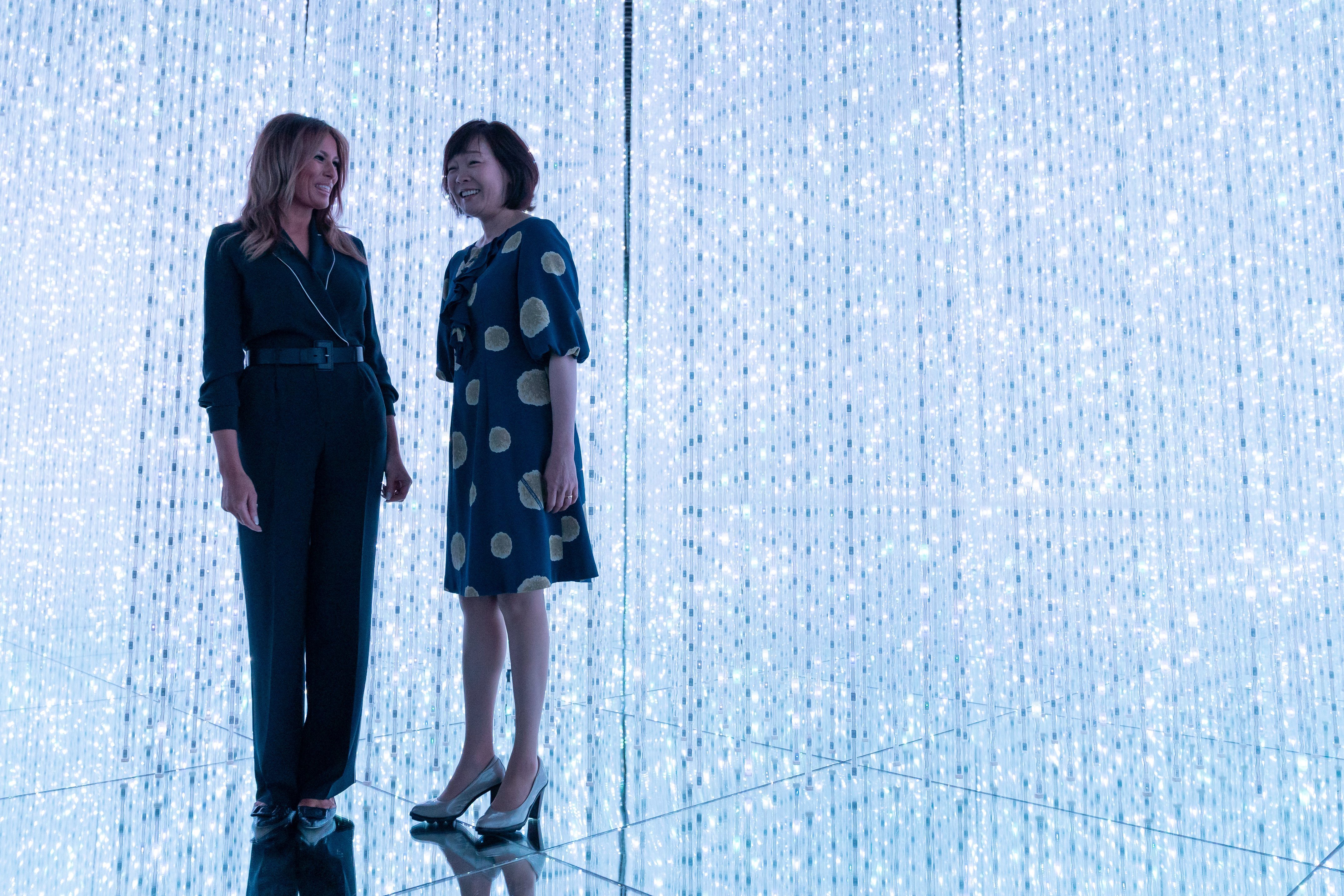 MEMORIAL DAY CELEBRATIONS
Melania's couple of days have been quite busy, not only because of the trip to Japan but also due to the Memorial Day celebrations, which started last Thursday.
On that day, she accompanied her husband to the Arlington National Cemetery, in Virginia, to pay homage to the thousands of men and women who served the country through the years.
We're honored to host @POTUS and @FLOTUS today for our annual tradition, #FlagsIn. They were welcomed by our Executive Director, Karen Durham-Aguilera; and Senior Enlisted Advisor, Sgt. Maj. Juan Abreu. pic.twitter.com/jejxagC6Tw

— Arlington National Cemetery (@ArlingtonNatl) May 23, 2019
The The First Couple spent almost 15 minutes at the cemetery, in Section 34, where they had the honor of planting American flags in front of the headstones as part of the Flags-In event.
They were closely monitored by a quartet of servicemen from the Third Infantry "Old Guard" unit as other military personnel wandered around the cemetery planting flags.