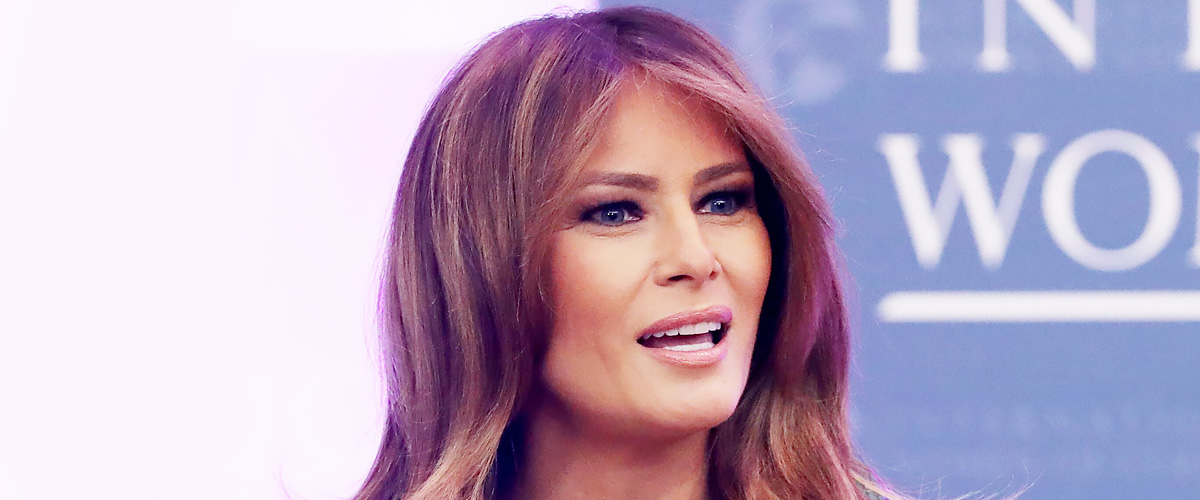 Getty images
Melania Trump Watches Sumo Wrestling at a Prestigious Tournament in Tokyo
Donald and Melania Trump paid a visit to Tokyo, and were presented with an opportunity to watch a sumo wrestling match. Melania's look watching the proceedings is meme-worthy.
A photo of Melania sitting amidst the teeming crowd at the "Summer Grand Sumo Tournament" that recently held in Tokyo is making rounds on the internet. During the game, she looked a bit puzzled and even had her mouth slightly open as she watched the gigantic fighters battle it out on the grounds. Donald, who sat by her side, appeared to be more engulfed with the game proceedings.
This happened while the power couple was on a four-day visit to Japan where the Prime Minister, Shinzo Abe and his wife, Akie Abe played the perfect host by giving the Trumps the experience of a lifetime. The prestigious Abe couple were also present during the tournament; watching on with great interest. It is sure that they must have found Melania's reactions particularly humorous.
The former model donned a pink dress that extended just below her knees. She looked exquisite in the elegant outfit designed with short sleeves and an off the shoulder neckline. She kept her makeup to a minimum and had her curly auburn hair falling past her shoulders.
Melania Trump looked very beautiful and maintained a classy stance all through the event even though she found the intense sport a bit startling. Donald was the perfect companion and could barely contain his awe as he watched the wrestlers perform ritual exercises before the tournament commenced.
The competition ended with a 25-year-old sumo wrestler, Asanoyama, emerging the winner. Trump exuded pride as he presented the United States President's Cup, which they had specially created for the occasion, to Asanoyama.
Afterward, the hosts invited the Trumps over for the state dinner. It was there the US President showed appreciation for the opportunity, and as if it wasn't already so evident, explained that the evening was "incredible" and that he had always found Sumo wrestling very intriguing.
The visit comes as Japan tries to strengthen relations with the US to evade the US-imposed trade tariffs on Japanese goods.
So far, the Trumps sure appear to be enjoying the trip. Melania is particularly having some enjoyable time with Akie Abe, who has made it a duty to take the mother of one on an exploration of the rich Japanese culture.
Please fill in your e-mail so we can share with you our top stories!