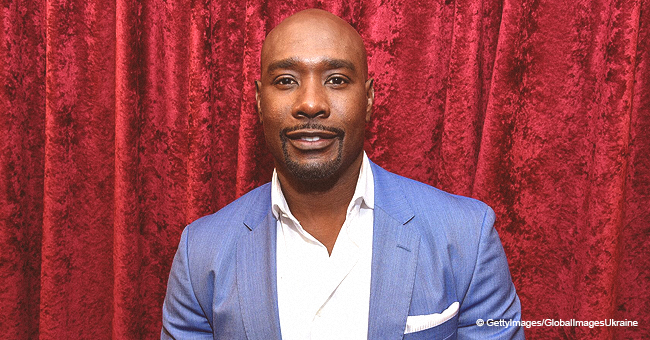 Morris Chestnut's Life, Family, and His Thoughts on Being Labeled a Sex Symbol
While actor Morris Chestnut, best known for "Rosewood," has kept his life away from the spotlights, he revealed an unpleasant event he was involved while filming a movie.
One of the most common words people use to label the 50-year-old actor is "sexy" – he is a very muscular man who stands at 6 feet. Even though most people would find it flattering, Morris is tired of it.
"No, I'm not going to take my shirt off. I don't want to be [in] a shower. I'm not going to do it," said the actor.
HE DOESN'T LIKE TO BE CALLED A SEX SYMBOL
During a recent interview, he revealed how unpleasant it was for him to be seen only as a sex symbol. At one point, he even felt that the focus was not on his acting skills but his look.
Later, he talked about an incident he had while filming the 2001 romantic comedy film "Two Can Play That Game." Before getting that role, he worked in "The Best Man" and "The Brothers," two of the movies that made him become a sex symbol.
CONTROVERSY WHILE FILMING A MOVIE
Morris realized that he had to change that perception and focus on the work. However, there was a shower scene for "Two Can Play That Game" and the director, Mark Brown, asked him to take his shirt off.
"I said, 'No, I'm not going to take my shirt off. I don't want to be [in] a shower. I'm not going to do it.' The head of the studio drove from the studio to the set; he was mad," confessed Morris.
Later, he said that young actors in Los Angeles tend to spend more time in the gym rather than in acting classes and, when they approach him asking for advice, he tells them that they must remember they are actors, not models, even labeling those industries as "two different beasts."
MORRIS CHESTNUT'S CAREER
Young actors are smart to ask Morris Chestnut for advice in the film industry as his career spans almost 30 years.
The first acting gig he got was as Jadon during the 19th episode of the season two of "Freddy's Nightmares: A Nightmare on Elm Street: The Series," aired on February 18, 1990.
However, the first time that the actor attracted a lot of attention was playing Ricky Baker in the 1991 hood drama film "Boyz n the Hood" next to Ice Cube, Cuba Gooding Jr., Nia Long, and Angela Bassett.
After that, his career steadily rose and, in 1999, he landed the role of Lance Sullivan in "The Best Man." His performance was so impressive that he was nominated to an NAACP Image Award for Outstanding Actor in a Motion Picture.
A VERSATILE ACTOR
More than a decade later, Morris shot "The Best Man Holiday," for which he earned the Acapulco Black Film Festival Award for Best Acting Ensemble and was nominated to another NAACP Image for the same category.
The actor has proved many times how versatile he could be. Apart from being in movies, he has worked in theater plays like "Love In The Nick of Tyme" and "The Nutcracker."
Morris has worked in different TV shows, including "Nurse Jackie" and "Rosewood," and even released a book titled "The Cut: Lose Up to 10 Pounds in 10 Days and Sculpt Your Best Body."
PAM, MORRIS' WIFE
The man has not been alone throughout his journey, though, as he has been married to Pam Chestnut since 1995. Together, they have welcomed two children to the world: Grant, born in 1997, and Paige, born in 1998.
Morris and Pam met each other in a club in Atlanta. The actor was with a couple of friends who knew a lot about Atlanta at the time, and they tried to get him to talk to a few ladies.
However, Morris saw Pam, and he asked one of his friends about her. The friend said, "nah, man, don't waste your time. She don't give anybody no play." Instead of feeling discouraged, Morris thought, "that's the woman I need to go holler at [sic]."
"I've always thought that she was a good person and attractive and all that, but one of the primary reasons why I wanted her to be my wife was because I knew that she would be an excellent mother to my kids," confessed the actor.
HIS CHILDREN
Morris Chestnut daughter, Paige, has embarked on a modeling career. One of the most important events she has worked is the LA Fashion Week, modeling designer clothes from Michael NGO and Marisa P. Clark.
Grant, the actor's son, is not like his sister or father in that aspect as he has opted for living a life away from the spotlight. While he has an Instagram account, it is private. His Facebook page shows some details about him, though, including that he is working out and growing muscles.
At the moment, Morris is portraying Will Keaton in the drama TV series the "Enemy Within" next to Jennifer Carpenter.
Please fill in your e-mail so we can share with you our top stories!