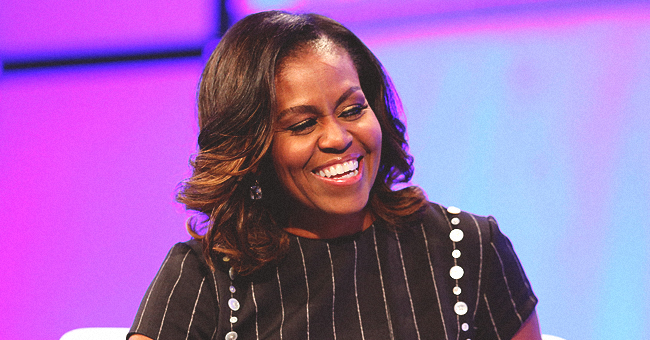 Getty images
Michelle Obama Revealed She Paid for All Her Own Clothes and Accessories as First Lady
Former First Lady, Michelle Obama discusses her wardrobe routine in her recently released memoir, "Becoming" as she also included her "White House style strategy."
The intellectual mentioned her stylist, Meredith Koop who has been behind all of Michelle's great outfits. She wrote about how she met Koop, stating that they go way back even before Obama became the First Lady of the United States in 2008.
Michelle Obama writes about her fitting routine mentioning that just like most women would, she makes sure any outfit she tries on not only fits perfectly but allows for moving and sitting comfortably. The Harvard alumnus writes:
"In my dressing room, I'd put on a new dress and then squat, lunge, and pinwheel my arms, just to be sure I could move. Anything too restrictive, I put back on the rack." You never know when you might have to pinwheel your arms at a state dinner!"
Labeling it the "White House style strategy," Michelle reveals that she purchased all her clothing items while she was yet in the seat of power. She, however, mentioned that the couture clothing item was the exception. Obama mentions in her memoir:
"I paid for all my own clothes and accessories—with the exception of some items like the couture-level gowns I wore to formal events, which were lent to me by the designers and would later be donated to the National Archives, thus adhering to White House ethics guidelines."
Moving on to discuss designer wears, the former First Lady makes it known that she generally opts for innovation whether the outfit comes from a well-known designer or otherwise; most times, she favors the upcoming designers.
This gesture, however, got Michelle a bit of disapproval from renowned designer, Oscar De La Renta. She writes:
"I wanted to draw attention to and celebrate American designers, especially those who were less established, even if it sometimes frustrated the old guard, including Oscar de la Renta, who was reportedly displeased that I wasn't wearing his creations."
However, Michelle finally donned a De La Renta outfit in 2014, putting an end to the brewing disapproval. Over the years, Michelle Obama has dazzled fans, and the public in general with stunning designer wears and setting of trends.
While some admired style, some criticized with "a slew of opinions." Nonetheless, the former First Lady continues to make fashion statements.
Please fill in your e-mail so we can share with you our top stories!