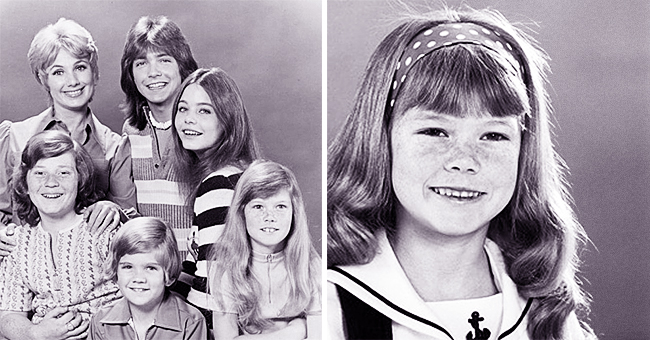 Source: Wikimedia Commons
What Happened to 'Tracy' from the 'Partridge Family' after the Famous TV Show Ended?

Suzanne Crough made a name for herself from a young age as Tracy in "The Partridge Family," but adulthood had other plans for the actress once she started a family of her own.
With no shortage of talent, Suzanne landed her role in the 1970s hit show "The Partridge Family" with little experience. Having only starred in a Mattel Barbie commercial before she got cast, Suzanne quickly became a favorite on the show which aired from 1970 until 1974.
Three years after the show ended, Suzanne appeared on television screens again as Stevie Friedman in the NBC drama "Mulligan's Stew." Shortly after, she starred in the short film "Teenage Father," which earned an Academy Award.
Over the next few years, she appeared in more than 30 commercials, several television movies, and a stage production of "The Bad Seed."
As the youngest of eight children, Suzanne graduated from Pierce College and became the owner of a bookstore in Temecula, California in 1980, the same year as her last onscreen role in the television film, "Child of Divorce."
After she met her husband William D. Condray, Suzanne sold her bookstore, and they moved to Nevada where she became the manager of a shoe store. She had fallen pregnant with her first daughter "and played mom for about three years."
The actress decided to get a regular job after she fell pregnant with her second daughter to give her children a more stable environment. But during an interview in the early 2000s, she said that she would like to return to acting.
"I still say I would love to go back to acting, but after my kids are older. You can't just drop everything and go out on a call and keep a stable life," she said.
Suzanne continued to focus on raising their daughters, Alexandra and Samantha and eventually became the manager of the OfficeMax store in Bullhead City, Arizona in 2012.
Sadly, on April 27, 2015, Suzanne suddenly died from Arrhythmogenic right ventricular dysplasia (ARVD), which is a rare type of cardiomyopathy, at her Nevada home at age 52.
A few days after her passing, her co-star on "The Partridge Family," Danny Bonaduce expressed his surprise at her sudden death during an interview with TheWrap and said, "Everyone thought I'd be the first Partridge to go, sadly it was little Tracy. Suzanne was a wonderful lady and a good mom. She will be missed."
However, during the earlier years, Danny produced a movie about the singing television family called "Come On Get Happy: The Partridge Family Story." The film debuted on ABC and relayed the untold story about the family.
But Suzanne didn't agree with the content of the film, as she said during a 1999 interview, "I know movies are not about truth. However, except for Danny's personal life at home, for which I cannot speak, there was hardly a shred of truth…My jaw was on the floor."
Shirley Jones, who played the mother of "The Partridge Family" also made jaws drop with her autobiography which got released in 2013.
Therein Shirley revealed how little she had in common with her onscreen role in the 1970s sitcom, but also candidly shared details about her steamy love life and marriages.
Please fill in your e-mail so we can share with you our top stories!