Melania Trump Wears Six Stellar Outfits Worth about a Whopping $20,000 in Just Four Days in Japan
The First Lady of the United States is widely known for her elegant and expensive fashion choices but she managed to break a new record by wearing six different outfits in a single trip.
Melania Trump followed her husband, President Donald Trump, all the way to Japan for a four-day trip, where she shined bright by displaying a collection of expensive ensembles,
In total, the dresses worn by Melania amounted to $19,250, a number that greatly surpasses the $20,000 mark after including the cost of her shoes, belts and jewelry.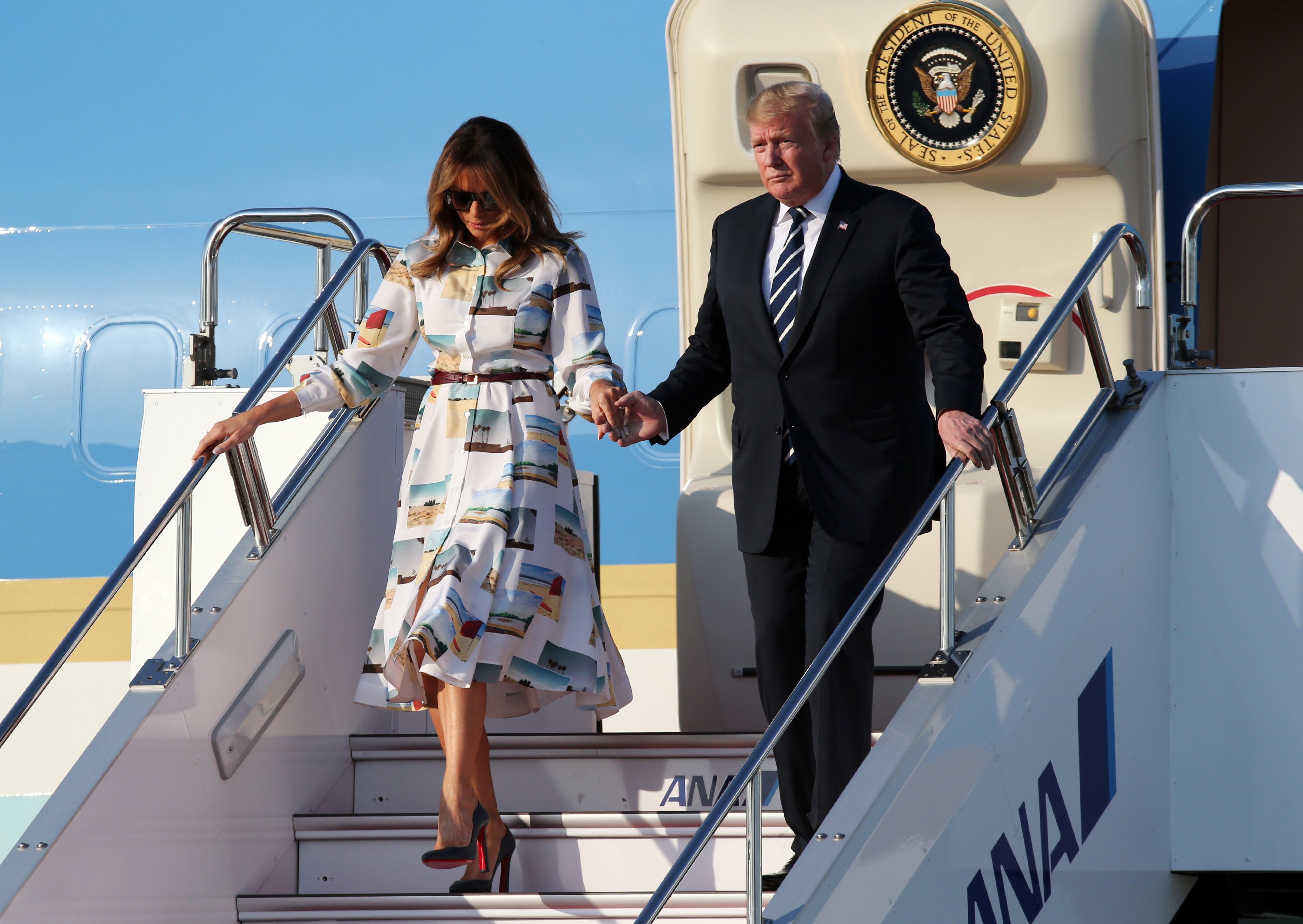 CALVIN KLEIN
The first dress was created by Calvin Klein and cost $3,900. Melania displayed it upon their arrival at the Haneda International Airport in Tokyo, on May 25, 2019.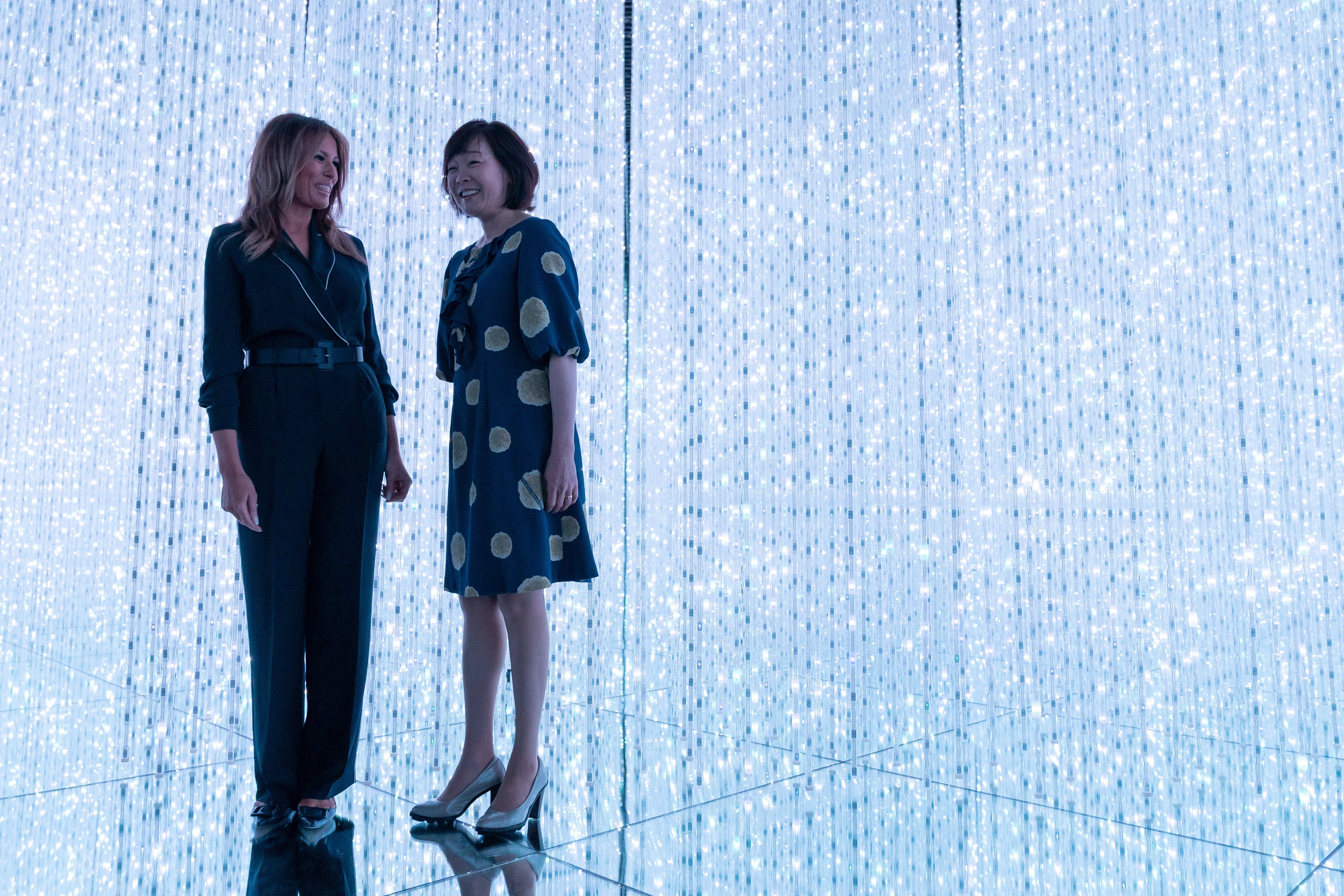 LORO PIANA
The second one was a pajama-style silk jumpsuit by Loro Piana, which cost $3,450. The 49-year-old rocked the design while visiting the Mori Building Digital Art Museum with Akie Abe, the wife of Japanese Prime Minister Shinzo Abe.
ROLAND MOURET
Next came a very bright and pink $2,020 Roland Mouret dress that Melania donned while attending the Tokyo Grand Sumo Tournament at Ryogoku Kokugikan Stadium.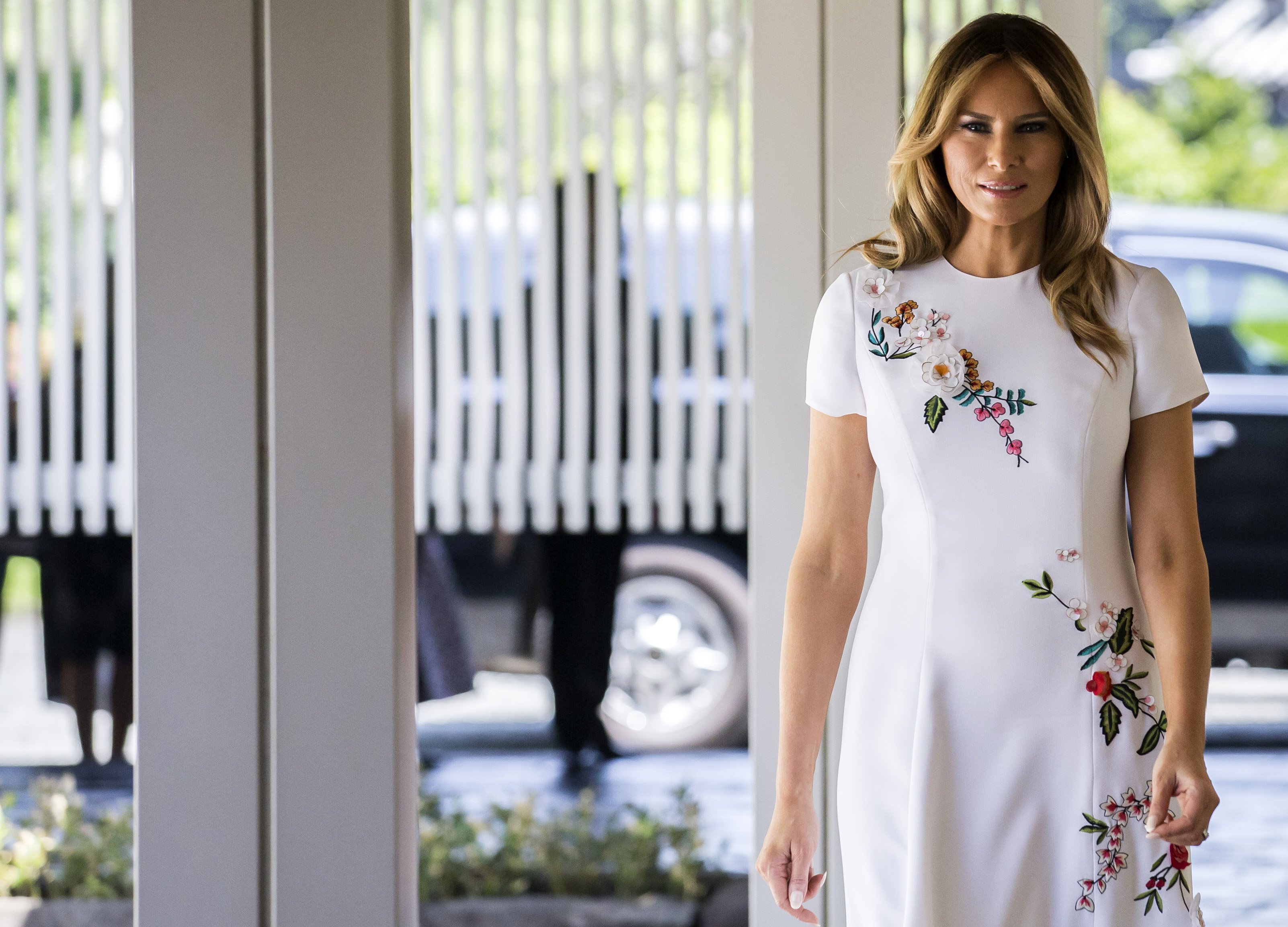 CAROLINA HERRERA
Being a big fan of Carolina Herrera, the First Lady opted to wear a $4,290 white embroidered frock, which was both light and airy, for a welcome ceremony at the Imperial Palace where she met Emperor Naruhito and Empress Masako.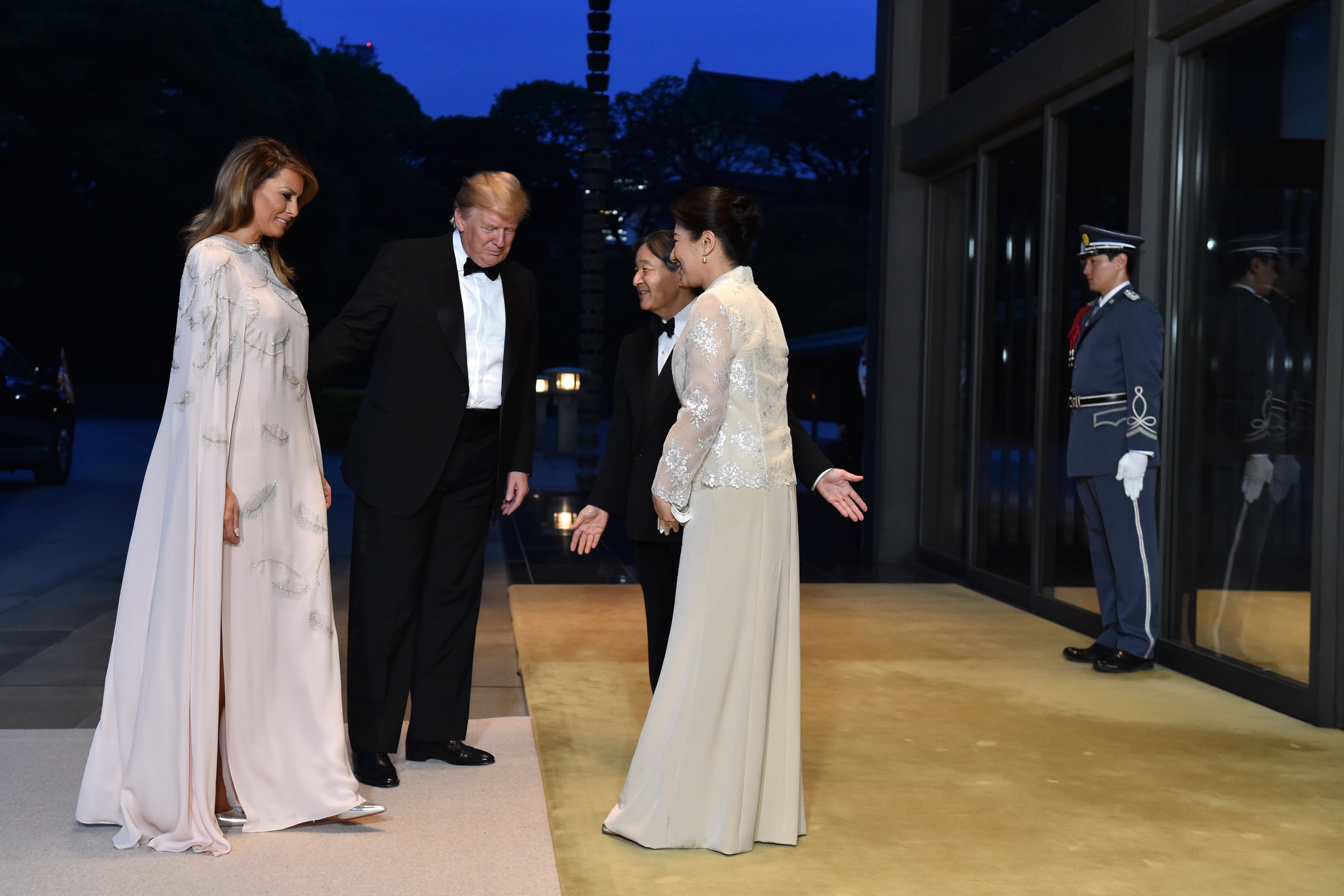 J. MENDEL
Melania's fifth dress was arguably the most beautiful one in the collection. It was a plain pink gown designed by J. Mendel with a matching cape with a sparkly leaf print. For those interested in acquiring the same dress, let it be known that is costs $4,490.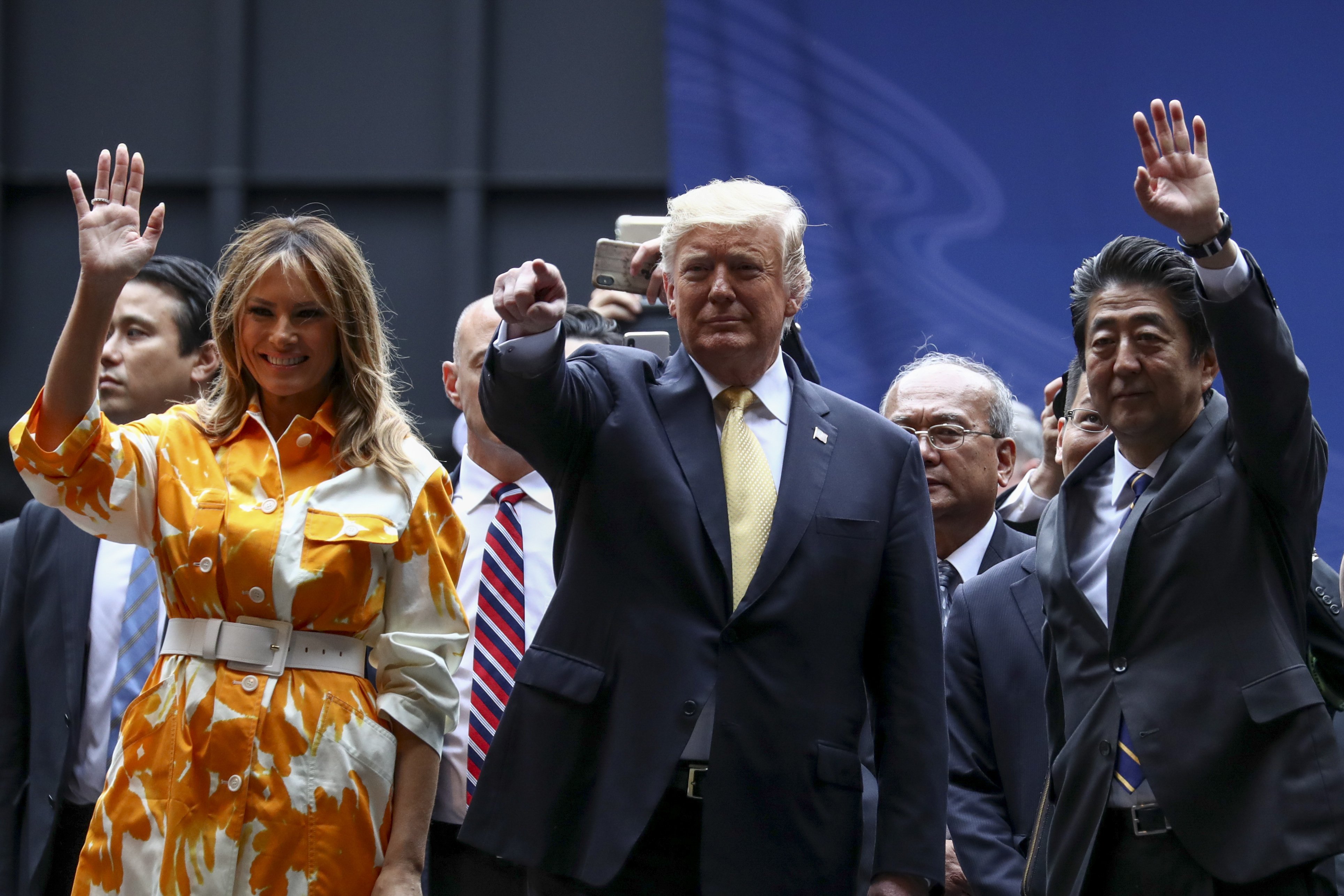 DRIE VAN NOTEN
Finally, during the last day of the trip to Japan, Melania wore a Drie Van Noten white coat with an orange floral pattern, giving her a warm look. The outfit was the cheapest of them all, costing only $1,100.
But despite all the expensive dresses, it has been previously reported that the First Lady pays for all of her own clothes, a claim made by her spokesperson, Stephanie Grisham.
During an interview with Larry King, Melania said the same thing and added that she only buys something when she is sure that she really loves it and is going to use it multiple times.