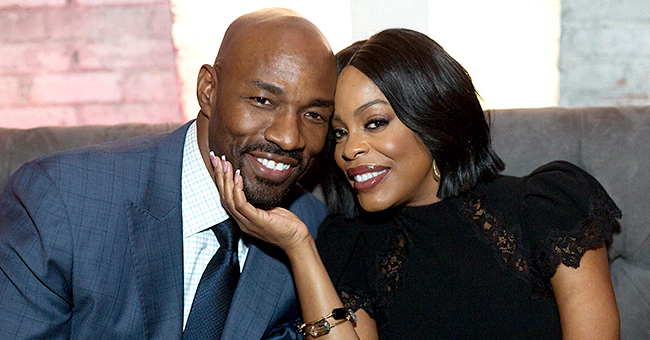 Getty Images
Niecy Nash's Secret to 'Staying Together 8 Years' as She Celebrates Wedding Anniversary
Niecy Nash reveals the secret to a happy and long marriage as she celebrates her 8th anniversary with her husband, Jay Tucker.
May 28 marked Jay Tucker and Niecy Nash's 8th anniversary, and the TV personality decided to share some hilarious advice on how to keep one's marriage stable and happy.
While people expected her to say something lengthy and full of wisdom, Niecy's secret to a happy marriage is simple: separate bathrooms!
Sometimes, a couple just needs some space from one another, and one's private space can come in the form of a separate bathroom. While some couples find it cute to share bathrooms, sometimes even at the same time, Niecy believes it's important to have two separate ones so that both individuals can have some time alone. Somehow, separate bathrooms become their "safe space."
"Do you know what today is? My secret to staying together 8 years? SEPARATE BATHROOMS!!! And don't @ me I said what I said!"
Just last year, they had a party to celebrate their 7th anniversary. While everyone seemed to be having a great time, Niecy and Jay were in a world of their own, slow dancing with one another.
"Do you know what today is? Thank you to everyone who came out to help us celebrate our love #niecyandjay7years"
Aside from their adorable slow dancing moment, the actress also shared a sweet message to her husband, reminding him that their union is something that will last forever.
"Happy Anniversary Baby 7years down...Forever to go Check my IG story for all the fun! #BlackLove#Bestfriends #Soulmates#niecyandjay7years Vibranium On Point"
Time definitely runs fast, as now, they are celebrating their anniversary yet again, this time with something more simple, a throwback photo of both of them on their wedding day.
More years to come, Niecy and Jay!
Please fill in your e-mail so we can share with you our top stories!