No Drama: Kourtney Kardashian, Sofia Richie Celebrate Scott Disick's Birthday Together
Kourtney Kardashian, Scott Disick, and Sofia Richie proved once again that there is no drama in their relationship celebrating the man's birthday together.
Kourtney and Scott were together from 2006 to 2015 and, during their relationship, they welcomed three children to the world. After their breakup, they have been working hard to co-parent, and they have proven to be one of the most mature ex-couples in the entertainment world.
"What more can a guy ask for. THREE'S COMPANY," wrote Scott in the caption.
KOURTNEY'S REACTION TO SCOTT AND SOFIA'S RELATIONSHIP
Scott and Sofia were involved in several dating rumors until they finally made it Instagram official in September 2017. The man uploaded a photo showing some PDA on his Instastories.
Soon after that, people started to wonder what Kourtney's reaction would be. In September 2018, the former couple had a heated discussion because Scott introduced their three children to Sofia without asking for Kourtney's permission.
Thankfully, they managed to solve their problems and, after that, the relationship of the three improved.
GOING OUT TOGETHER
In December 2018, Scott uploaded a photo that baffled his followers as he appeared stretching out in an outdoor chaise lounge between Sofia and Kourtney, who were both wearing swimsuits. For the caption, the man wrote, "What more can a guy ask for. THREE'S COMPANY."
Even though Scott and Sofia's relationship has been growing strong and that Kourtney has accepted it, some people still believe that there is bad blood between them.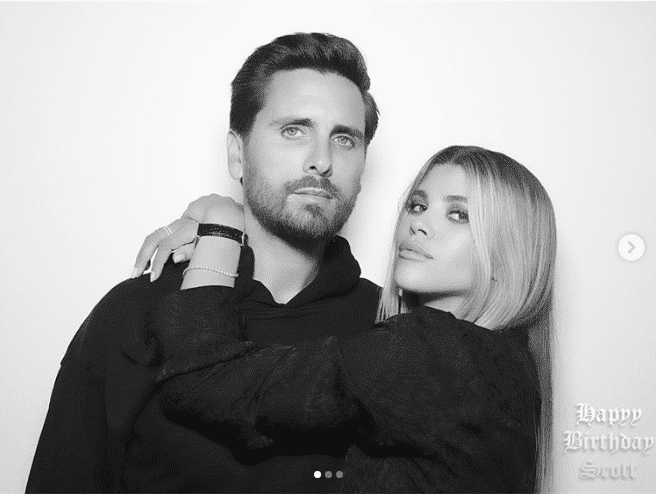 CELEBRATING HIS BIRTHDAY TOGETHER
A recent post that Sofia uploaded on her Instagram account proved that it's all good between the family. In the first image of the slideshow, Sofia and Scott appeared posing for the camera with serious looks.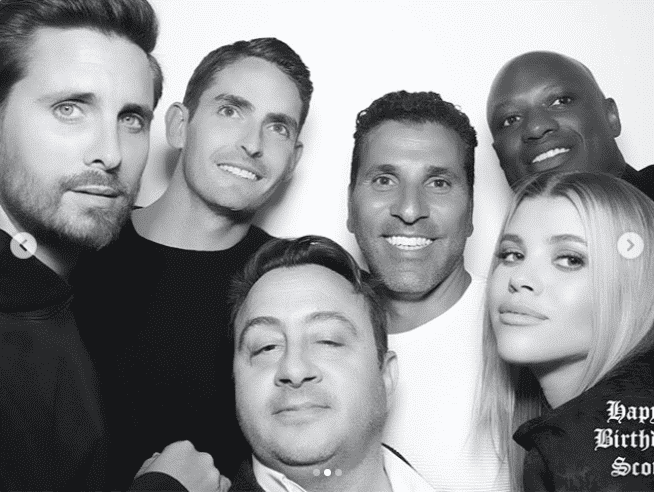 For the second one, a few friends joined. The third and last pic, though, was the one that attracted more attention as it showed the couple posing next to Kourtney and Kendall Jenner.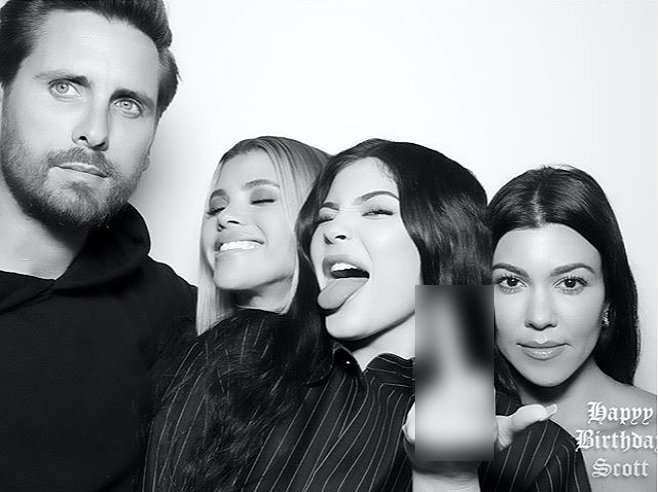 In the caption, Sofia admitted that it was the "best night celebrating you [Scott Disick] an amazing soul. We all love you very much."
Scott turned 36 on May 26. To celebrate, he threw a party and invited his three children and most members of the KarJenner family, including Kim, Khloé, and Kanye West.