'Fuller House' Stars Share New Behind-The-Scenes Photos from First Season without Lori Loughlin
Aunt Becky is nowhere to be found as "Fuller House" begins shooting of the final season of the show! Disaster?
The cast of "Fuller House" is ready for season 5, which would be the last season of the Netflix show. And the first episode has been shot already. On Wednesday, Candace Cameron, "Fuller House" DJ Tanner posted a BTS photo of the show's actors during a rehearsal in the living room of the set.
The farewell season of Fuller House is on its way. 💛 pic.twitter.com/NPwTcGaz7O

— Fuller House (@fullerhouse) January 31, 2019
In the picture, Bob Saget was carrying a bag and was standing near the entrance of the living room, while Soni Nicole, Scott Wenger, Elias Harger, and Michael Campion all stood close to Candace.
Scott Weinger also posted a picture of himself and co-actors Michael Campion and Soni Nicole on his Instagram page. It showed them taking a break and resting on a couch. Followers appreciated the post and requested for more seasons.
However, From their various Instagram posts, it is undeniable that their "Fuller House" co-actress Lori Loughlin who takes the role of Aunt Becky was missing from the cast.
Lori Loughlin and her husband, Mossimo Giannulli, was accused of paying a bribe of half a million dollars to get their daughters into USC and they face multiple charges to this effect. 
Candace says all of the "Fuller House" cast are standing by Loughlin in this challenging time.
An insider told "People Magazine" that the actress is in a bad situation and is dealing with issues in her personal life.
The insider further said that Lori is not working and she has a different priority presently as she waits for her next court hearing. If found guilty, Loughlin and Giannulli could both go to jail for 40 years.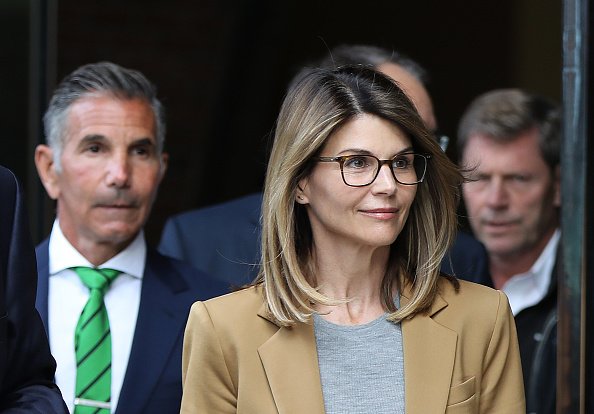 Another source says Loughlin and her husband are very sure that they would not be found guilty of the charges as they had earlier turned down a court proposition that might help them escape jail term and face milder punishment.
Various debates have ensued about whether Lori deserves the jail term and would spend 40 years serving it. Meanwhile, Lori has lost all her jobs since the scandal began, and her family is more private with their business.