Massive Cruise Ship Leaves Several People Injured after Crashing into a Tourist Boat in Venice
A massive cruise ship recently crashed into a tourist riverboat and dock in Venice, Italy, leaving several people injured as they desperately tried to run for their lives.
The scary episode took place on Sunday, June 2, 2019, on the Giudecca Canal, a major thoroughfare that leads to Venice's famous Saint Mark's Square.
Several videos of the giant ship blaring its horn and smashing into the riverboat, also known as the River Countess, have been shared online and the scenes are nothing short of frightening.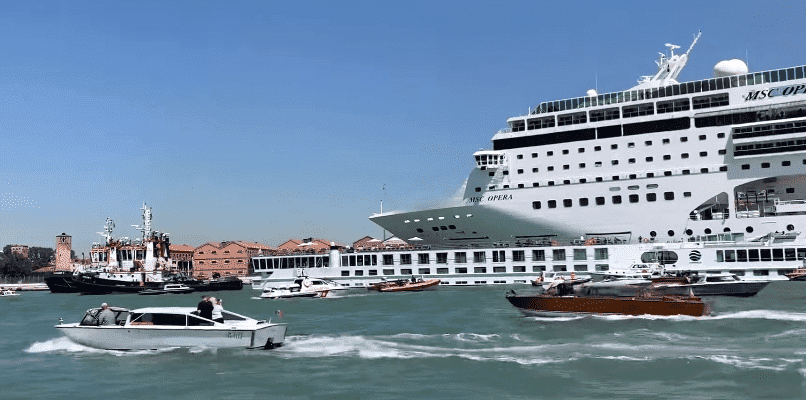 A TERRIFYING MORNING
At least four tourists were injured after falling or trying to run away
The incident happed at around 9 a.m. and in some of the videos people can be seen running through the dock as well as jumping and falling from the riverboat as it was being hit by the ship.
This occurred at 09:00 this morning in Venice, another reason if it was needed why Cruise ships should be up close in Venice...#Venezia #Venice #nograndinavi pic.twitter.com/VyBQwZ7gT1

— Iain Reid (@beanotownphoto) June 2, 2019
THEY STILL TRIED TO PREVENT THE CRASH
According to MSC Cruises, the owner of the MSC Opera cruise ship, a mechanical problem occurred as soon as it was about to dock at a passenger terminal.
It has been reported that two towboats still tried to stop the MSC Opera from crashing into the riverboat but, as explained by David Calderan, President of a towboat association, their efforts were unsuccessful.
Calderan claimed that one of the cables broke when the cruise ship collided with the tourist riverboat. So far, it seems like no lives were lost in the incident.
Medical authorities revealed that at least four tourists — an American, a New Zealander and two Australians - were injured after falling or while trying to run away.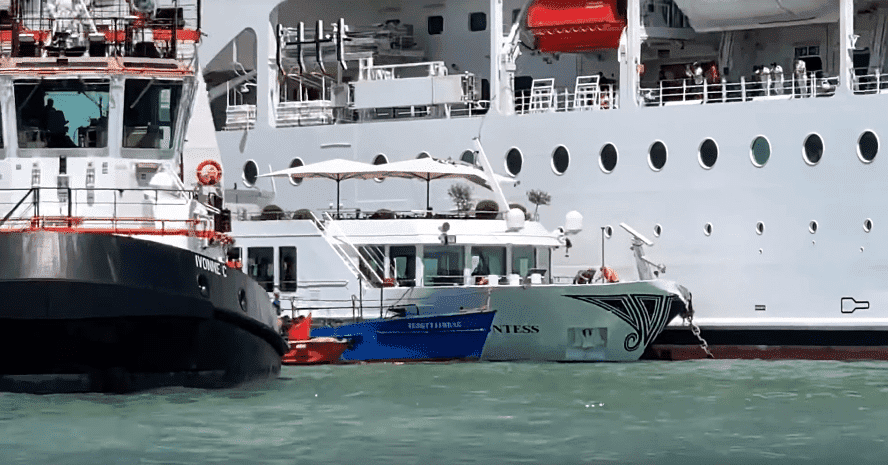 DESTRUCTION CAUSED BY STRONG WINDS
Back in March, several people were also injured when the cruise ship they were in encountered "unexpected strong winds," which caused it to heel to the port side.
The Norwegian Escape was on its way to the Bahamas after leaving New York City. At the time, some of the guests used social media to share photos of the destruction inside the cruise ship.
The @CruiseNorwegian Escape was hit be a 100+ knot gust last night. The ship tilted and damage was everywhere. Crazy! pic.twitter.com/3fNx9sFBhW

— Michael Patterson (@michaelpNYC) March 5, 2019
The ship didn't sustain any structural damage but it was forced to dock at Port Canaveral, in Florida, so passengers and staff could receive medical attention.