Tori Roloff's Unborn Baby Girl's Chances of Having Dwarfism Are Reportedly Fifty-Percent
Tori and Zach Roloff are prepping for a new baby who has just as much a chance of being born with dwarfism as he might be born without it. 
The "Little People, Big World" stars announced they were having their first daughter in mid-May. They shared a sweet picture on Instagram with their adorable son Jackson, who is already two years old. 
The caption read: 
"Zachary and I are so excited to announce that Jackson is going to be a big brother! We are expecting a sweet baby girl this November! Thank you so much for always supporting our family and loving us!"
Of course, many are wondering whether Jackson's coming sister will be like him. Jackson has achondroplasia, the same form of dwarfism as his grandmother, Amy Roloff. 
When Jackson was still on his way into the world. Tori told In Touch Weekly: 
"It's a big deal. It is scary. No parent wants to hear that their child is different, no matter what. Whatever pops out, we're going to love it."
It's safe to assume that Tori has the same attitude towards her daughter. The chances of the little girl having achondroplasia fall at 50 percent according to Cheat Sheet.
Like Jackson, Tori and Zach will know at around the 34-week mark. For now, Tori just has to address the challenge of dealing with pregnancy symptoms, something she didn't have to face the first time around. 
In a May Instagram story, Tori responded candidly to fans asking questions. She first confirmed that the chances of dwarfism was "50/50." Then, she described the pregnancy as "a lot harder" than the first. 
She explained: 
"But still easy. If that makes sense. I had no symptoms with j other than egg aversions. I've got all the symptoms this time."
Tori took to Instagram on Friday to show off her growing baby bump for the first time. She wore a long dress and let her hair out as she smiled for the bathroom selfie.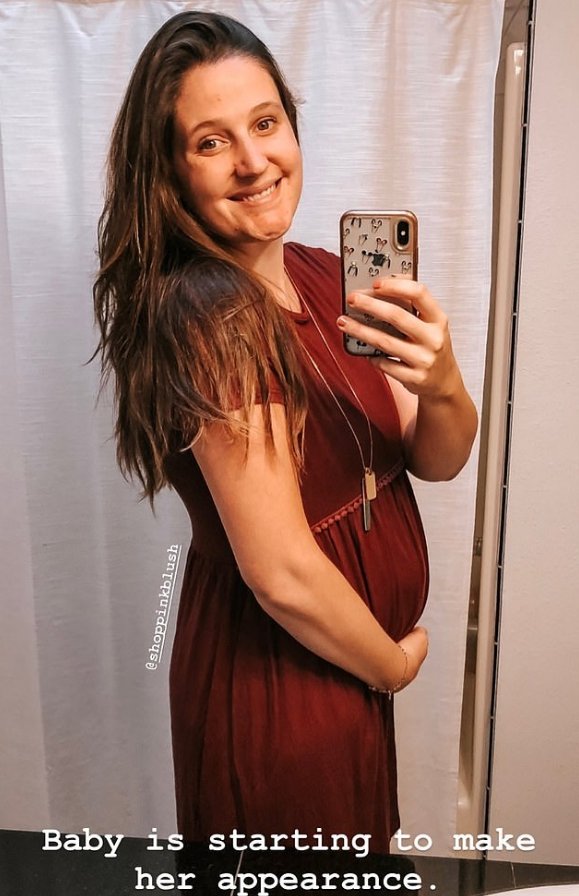 Zach and Tori have been married since 2015. So far, they've encountered few health problems with Jackson's dwarfism. We hope that with their new one on the way, they face no issues at all, and our congratulations go out to them.