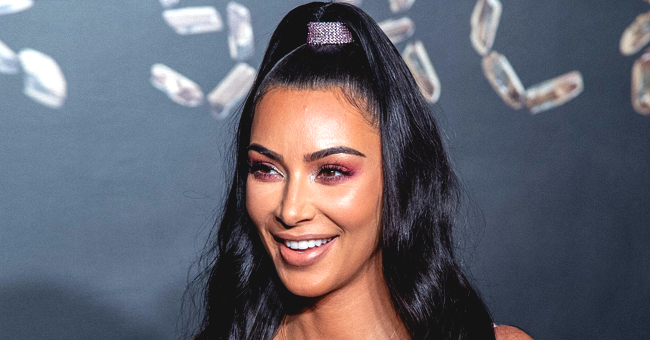 Getty Images
Kim Kardashian Shares a Throwback Picture from the Opening of UCLA's Robert G Kardashian Center
The reality star continued to showcase her love for vintage ensemble by donning yet another classy and stylish outfit.
In a throwback photograph posted a few days ago on her official Instagram, Kim Kardashian is seen sporting a skintight dress, which hugged her figure and accentuated her toned body.
Kardashian posted three snapshots on social media, the first of which sees her stepping out from her vehicle in a dress that sported tattoo-styled prints.
The second photo sees Kardashian's full-body shot, which accentuates her envious curves and fit figure. The third photo sees the reality star returning to her vehicle.
She left out a full description for the photo and simply added a waving hand emoji as the caption to the photos.
According to Vogue, Kardashian's outfit is a classic Jean Paul Gaultier ensemble, which comes from the designer's 1994 collection.
The ensemble involves a skintight, turtleneck top matched with similarly colored beige leggings that have a dragon-tattoo themed print.
Her long hair was styled in the 90's-inspired waves, which further completed her vintage look. She also accessorized herself with a rocked square-toed, high-heeled sandals and a white snakeskin purse.
Vogue reported that the snapshots Kardashian uploaded were from her appearance at the opening of UCLA's Robert G. Kardashian Center for Esophageal Health.
The facility, named after Kardashian's late father, who passed away due to esophageal cancer, was opened earlier in April this year.
Previously, the reality star also stunned the fashion enthusiasts around the world with another vintage ensemble, which was believed to be a part of Donatella Versace's 1995 Spring Collection.Meanwhile, Kardashian's Instagram post came on the same day that the latest teaser for the new episode of her reality show, "Keeping Up With The Kardashians," came out.
In the promo for the episode, Kardashian is seen opening up about her concerns for the troubled relationship of her sister, Khloe, with Tristan Thompson.
Please fill in your e-mail so we can share with you our top stories!