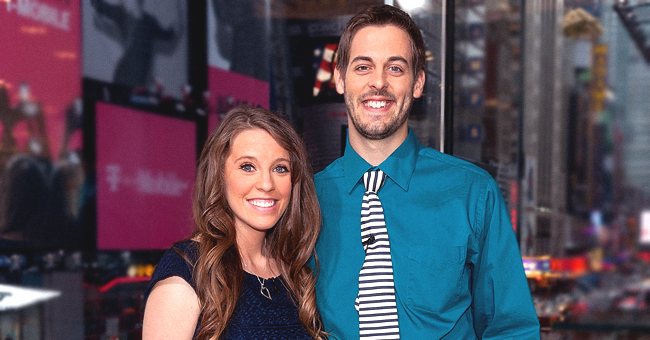 Getty images
Jill Duggar Reveals She Wears Lingerie to 'Keep the Fire Going' in Her Marriage with Derick Dillard
Jill Duggar shared a lot of secrets on how to have a healthy and lasting marriage, and one of them is to keep the fire going with lingerie.
Jill Duggar of the reality TV show "Counting On" recently celebrated her fifth wedding anniversary with her husband, Derick Michael Dillard.
To mark the big day, she shared on Instagram that she had a new post on the Duggar family blog, and asked her fans to read it. On the blog, the 28-year-old reality star wrote that after getting married, a lot of people told her the fire in her marriage would die after a while, but she did not agree with that statement.
Duggar acknowledged that the fire could go out because of life changes, so one has to be proactive, intentional, and work hard to keep it going.
To support the statement, she revealed that she wears lingerie to keep the fire in her marriage going, and advised wives to put it on during special occasions like anniversaries, birthdays, vacations, and when the mood calls for it.
Duggar also wrote that a wife should give her husband what she called "Six seconds kiss" and ensure that they spend time together without the kids in the evening.
Date night and "Kids-free" vacations every year is also a must, and the reality star wrote that in the first year of marriage, couples should spend every night together, and in subsequent years, make a conscious effort to maintain the culture.
Her inspiration for these thoughts came from the advice of an older married friend and the Bible, but as lovely as they sound, some of her fans have a contrary opinion.
They expressed their view on her Instagram page calling the suggestions old and outdated. One follower wrote that the tips would make a woman wear herself out trying to be the perfect wife, and in effect, she would not enjoy her marriage.
Michelle Duggar, the matriarch of the family, share these views. During an appearance on the "Today" show, she said that a woman should always be available for her husband when he calls.
On the upside, if the suggestions by both women don't work, then do what the younger woman suggested at the end of her post: "Visit a marriage counselor more than once every year."
Please fill in your e-mail so we can share with you our top stories!