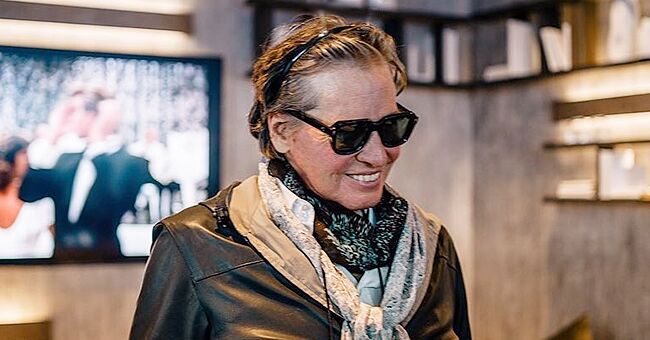 instagram.com/valkilmerofficial
Val Kilmer Makes a Rare Public Appearance in a Leather Jacket after His Cancer Battle

Val Kilmer, 59, made a special appearance for his TwainMania Foundation fundraiser in Los Angeles after a hiatus to recover from cancer.
A rare public appearance occurred when Val Kilmer made his way to his TwainMania Foundation fundraiser at Sky Lane, L.A. on Sunday night to give a speech. The "Top Gun" actor posed for the press in a black leather jacket, grey jeans, and black work boots.
Kilmer's charitable foundation aims to educate students, through 'art and education,' about media literacy skills, critical thinking, and democracy, with the help of Mark Twain's insights and literary work. The 59-year-old actor identifies Twain as a man who molded the ideologies surrounding politics, media, and race.
"I completely believe his impact is tantamount to the impact of rock and roll," Kilmer said. "It's that big because it no longer matters on the radio if Little Richard was black or white, you're dancing to it. And rock and roll changed the face of America and changed the rest of the world. And I think Mark Twain's impact about race and greed is equal, in that kind of comparison."
Kilmer's face will once again appear on the big screen as "Top Gun: Maverick," a sequel of the "Top Gun" classic, is coming to cinemas. Tom Cruise will star in the film along with his friend whom he said to Extra was "doing really well."
His big screen debut comes after Kilmer went on a hiatus to fight his battle with throat cancer, which he disclosed in a 2017 interview with the Hollywood Reporter.
At the beginning of 2015, a spokesperson disclosed Kilmer's health issues after being brought to the hospital for "a possible tumor," which Kilmer later denied on Facebook, and instead called it a complication.
By December 2017, he finally revealed his illness and recovery process in an interview with ex-wife, Joanne, and his children, Mercedes, 26, and Jack, 22.
Please fill in your e-mail so we can share with you our top stories!