Teen Graduated Early in Father's Hospice Room Hours before He Took His Last Breath
A cancer-stricken man saw his teenage son graduate from high school just a few hours before he passed away
Ronald Grimsley made a dying wish of getting to see his teenage son graduate high school, and thankfully, he did, but he died some two hours after. His son, Travis Grimsley, had an early graduation ceremony right in his father's Hospice house in Brunswick.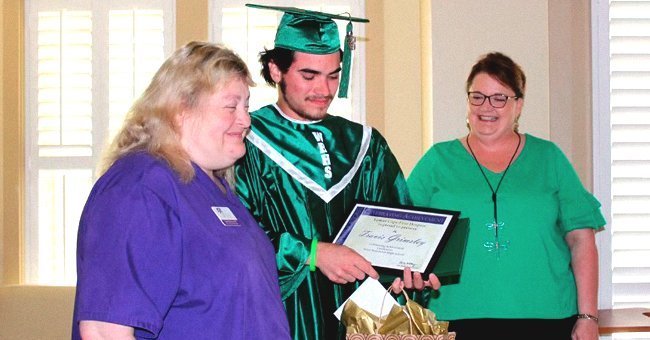 The SECU Hospice House in Brunswick, where Ronald was living at the time, took to
Facebook
on May 11 to share news of the unique and joyous celebration that happened in their facility.
The post is a short video clip which runs for almost two minutes, enough time to show the school Principal going through the standard graduation procedures right in Ronald's room at the facility.
Travis, who was barely able to keep the tears off, was also captured hugging the close friends and family present as well as the principal before getting named a graduand of the set of 2019 of the West Brunswick High School.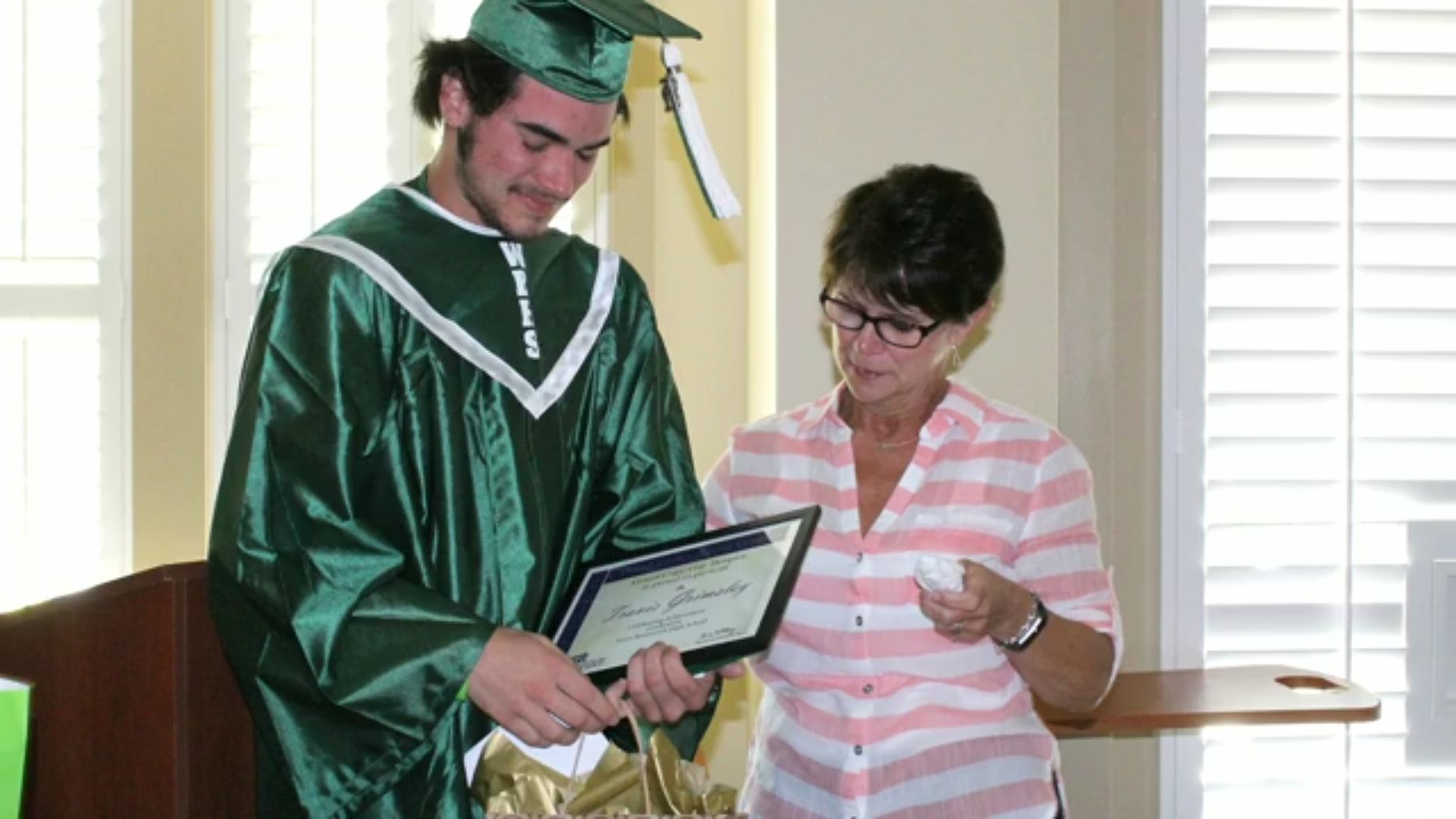 The emotional clip elicited heartfelt reactions from Facebook users, and many took to the comments section to laud Travis' school team as well as the Hospice team for making Ronald's dying wish come true.
The Hospice facility captioned the clip:
"This morning, Travis Grimsley graduated from high school at our SECU Hospice House in Brunswick so that his father could share in this moment of great achievement and celebration. Thanks to LCFH team members, West Brunswick High School Trojans and Brunswick County Schools for making this special moment possible for Travis and his family."
What nobody knew at the time was that Ronald was going to pass away just a few hours after the graduation ceremony. That has made the Grimsley's story go viral, and it now headlines numerous media outlets.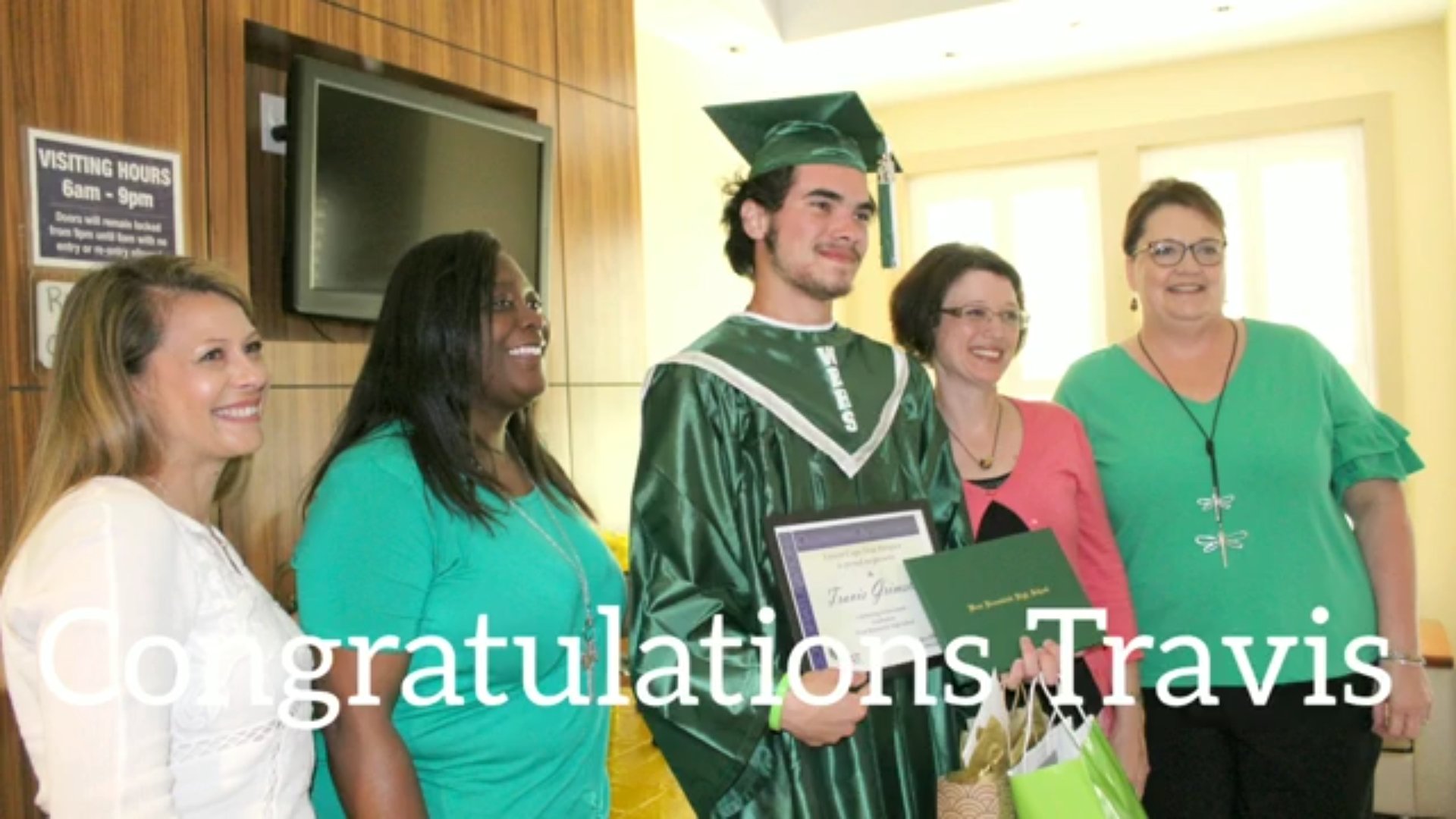 According to "People," Ronald Grimsley died two hours after watching his son graduate. Travis was already set to graduate late May alongside his classmates when his 54-year-old father voiced his last hopes of getting to see the 18-year-old graduate.
Knowing that he was dying from a terminal disease, the Hospice facility got in touch with Travis' school who readily helped make the wish come true.
Travis, while speaking to an NBC affiliate, WECT, described Ronald's reaction to the ceremony. He said:
"He just looked up and smiled. I knew he was so happy,"
It is little stories like this that make you believe in humanity despite the gory news that sometimes seem to predominate the media.
One came a few days ago when "People" reported that two Florida teens, Albert Ales, and Zachary Morris died just after graduating from high school. The "bright boys" had only been on a celebratory trip when their motorcycle crashed into a bus in Cusco, Peru.
May their souls and Ronald Grimsley's rest in perfect peace.