'Brady Bunch' Barry Williams Confessed He Had a Crush on Florence Henderson
"The Brady Bunch" was a much-loved television series that aired from 1969 to 1974. Two of the show's actors sparked some controversy when it was rumored that they had dated.
The late Florence Henderson played Carol Brady on "The Brady Bunch" and she was married to Mike Brady whose actor was Robert Reed. On the show, Henderson had three daughters and Reed had three sons.
One of Reed's onscreen sons was Greg Brady played by Barry Williams. That made his television mother or stepmother Henderson.
The two sparked some rumors when Williams published an autobiography called "Growing Up Brady: I Was A Teenage Greg." In the 1992 book, he confessed that he had a real-life crush on his onscreen mother.
"It was flattering that she gave me any attention at all."
The autobiography revealed that during the show's second season in 1970, Williams was only 15 when he asked Henderson out on a date. She was 36 at the time!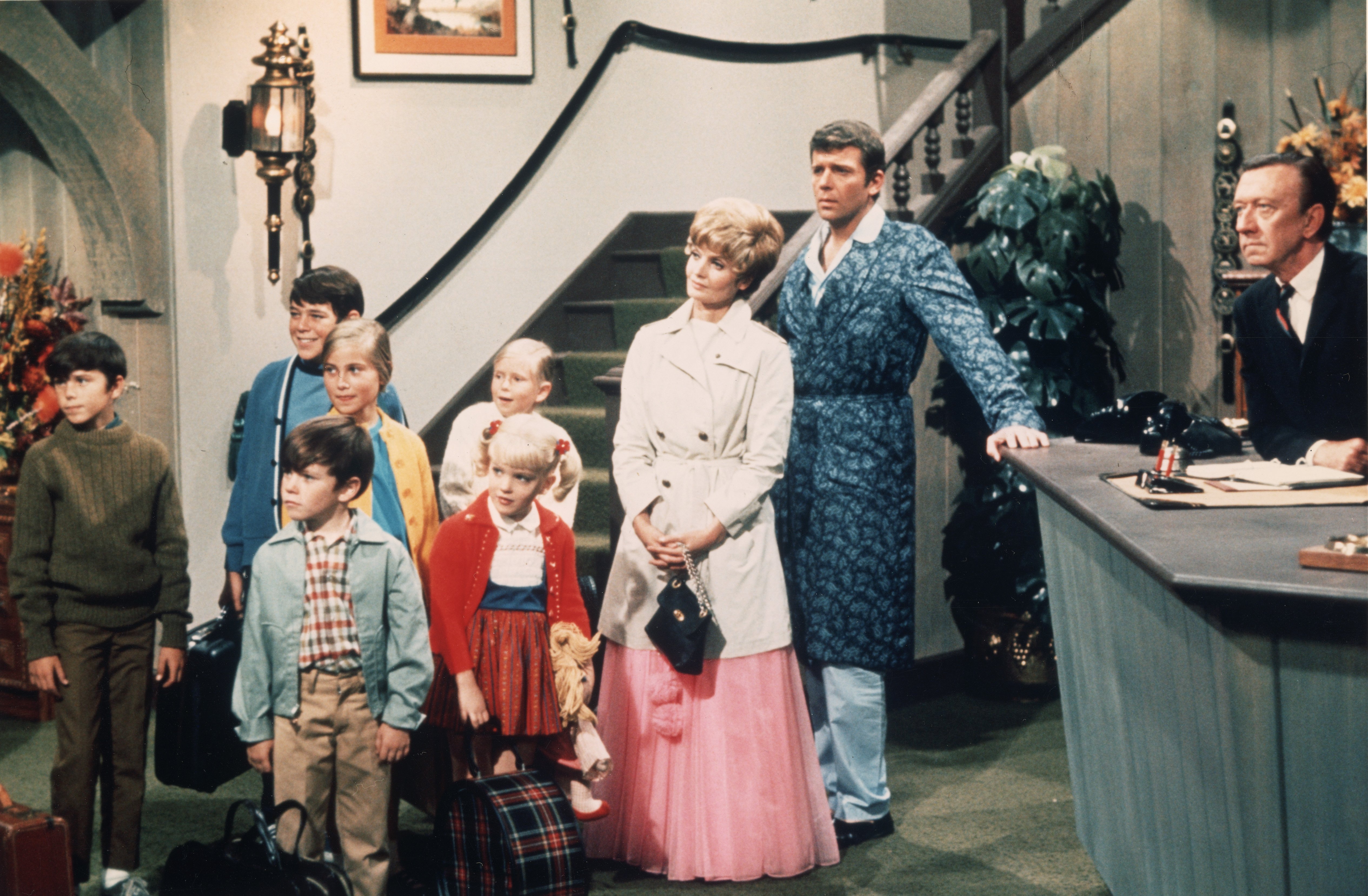 Williams confessed: 
"When those little things called hormones start kicking in, you get excited by even inanimate objects. It wasn't that I sought to bed her. I just wanted to spend time with her."
The pair did go out on a date as the actor stated but that's all it was. Williams admitted: "It was flattering that she gave me any attention at all."
For her part, Henderson explained the date saying: 
"It was very innocent, very sweet. It was one date. We went to Coconut Grove, a famous hotel in Los Angeles. There was this great tenor singing and Barry was becoming very interested in music then. He went on to have a very good voice. It was very innocent. Read the book. Watch the movie. I hope it's treated fairly in the movie."
A year before the book came out Henderson touched on the subject explaining: 
"He had a crush on me, and he asked me out for a date, which I'll never forget. He was too young to drive, so his older brother brought him to my hotel, and then I drove us to the Ambassador Hotel in Los Angeles, where we saw a singer. It was so sweet because Barry made sure we had a good table. After the show, his brother picked him up and took him home. The crush was a very serious thing for him, so I was never condescending. I certainly liked him too, but I wasn't exactly the Cher of the TV mom set."
2016, go away. RIP Florence Henderson. pic.twitter.com/0q1iH9iLCR

— Michael Skolnik (@MichaelSkolnik) November 25, 2016
Henderson was married with four children when the innocent get-together happened. The date that was blown out of proportion ended with the actress giving the teenage boy an adorable peck on the cheek at the end of the night.
The two remained good friends despite the rumors. They even appeared together on "Dancing With the Stars" when Henderson competed on the show.
EXCLUSIVE: 'Brady Bunch' star Barry Williams remembers Florence Henderson: 'She was very wise, worldly and helpful' https://t.co/UG5PkY10Gq pic.twitter.com/cwyPxbyn0r

— SNYDE (sorry, not sorry celebrity news) (@snydenydn) November 25, 2016
Sadly, Henderson passed away on November 24, 2016, at Cedars-Sinai Medical Center in Los Angeles. She died at the age of 82 after suffering from heart failure.