Tanya Tucker's Fans Praise Her Performance at the CMT Awards
Despite her age, Tanya Tucker is still one of the most influential names in the business when it comes to country music and she proved it during the recent CMT Music Awards.
On Wednesday, June 5, 2019, the 60-year-old took the stage to sing her 1972 country smash "Delta Dawn," but she didn't do it alone.
Tucker counted with the help of Brandi Carlile, Laura Alaine, Carly Pearce, Deana Carter, Martina McBride, Trisha Yearwood, RaeLynn and Shooter Jenning's skills on the guitar.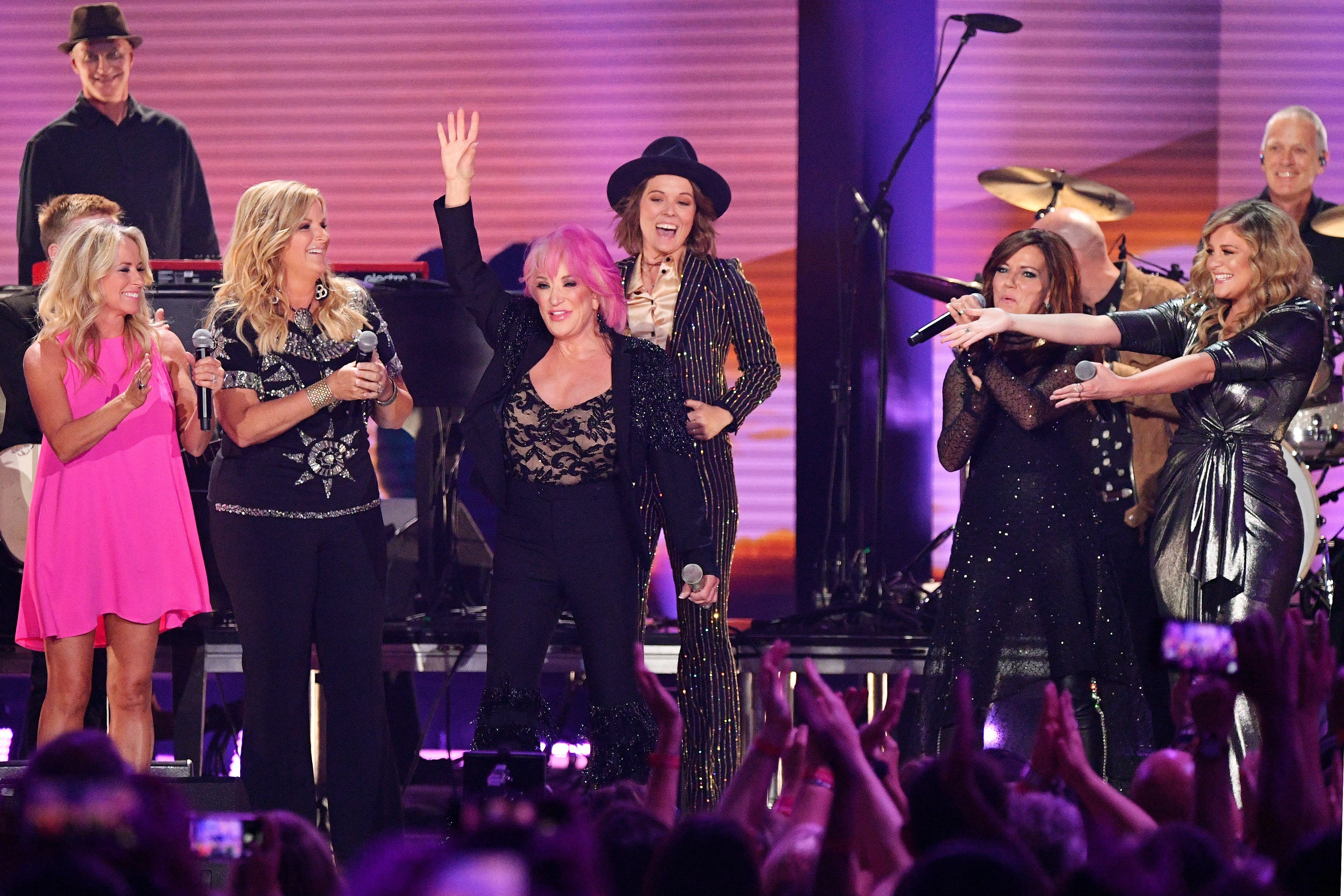 In a night to remember, featuring the most number of performances in the history of the awards show, country fans were treated to a stunning performance by the group.
With Tucker's strong and gritty voice leading the act, Carlile sang a verse and was quickly followed by the rest of the country singers, all in perfect harmony.
CHARMING THE FANS
Tucker is expected to perform at the AmericanaFest in Nashville, Tennessee
The crowd went absolutely wild and gave the performers a standing ovation. Fans at home also praised the country icon for delivering the "performance of the night" and took to Twitter to share their thoughts.
NEW SONGS ON THE WAY
Tucker's performance came on the same day she revealed "The Wheels of Laredo," a brand new song. The track is just a small taste of what is coming as the 60-year-old is preparing to launch her first album, titled "While I'm Livin'," since 2003.
It has been reported that most songs were composed by Carlile and Tim and Phil Hanseroth and is scheduled to be released on August 23, 2019, after which Tucker is expected to perform at the AmericanaFest in Nashville, Tennessee.
THE BIG WINNER OF THE NIGHT
But Tucker wasn't the only star who delivered a powerful performance. Donning a sparkly mini-dress, Carrie Underwood took the stage to sing her new single, "Southbound."
It was a very special night for the "Jesus Take the Wheel" singer because she managed to win the CMT Award for Video of the Year with "Cry Pretty" and the CMT Award for Female Video of the Year with "Love Wins."
Underwood later took to her official Instagram account to thank her fans and followers for allowing her to take home the two awards and director Randee St. Nicholas for all his help.