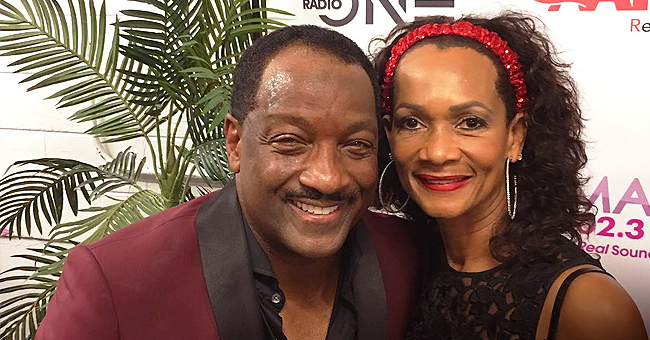 Instagram/donniesimpsonsr
Remember Radio Legend Donnie Simpson? He Married His High School Sweetheart More than 4 Decades Ago

Donnie Simpson is known for many things. What not a lot of people know about him, though, is that he's also a doting family man who married his high school sweetheart over four decades ago.
Legend Donnie Simpson was known for being the former host of BET's "Video Soul" and for being a staple radio personality. When he's not busy working, he is a doting family man to his wife Pam, their two kids, and his grandchildren.
Many want to know the secret to the long and lasting relationship between the radio host star and his wife of over four decades. According to the couple, the secret lies in the friendship they share and their love for each other.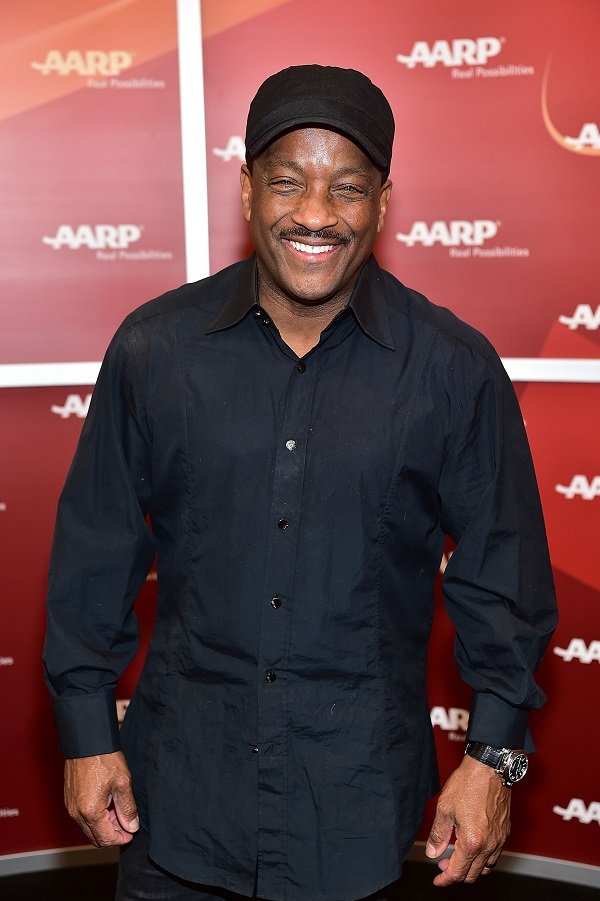 Donnie Simpson on February 27, 2016 in Charlotte, North Carolina | Source: Getty Images
MEETING PAM
The couple met in high school, and although Pam didn't know at the time that the friendship was going to lead to saying, "I do," Donnie did.
During an interview that the duo had with "Fox 5's" Maureen a few years back, Donnie shared that he knew he would end up with Pam because he broke his policy for her.
A GAME-CHANGER
According to the radio star, he had a rule not to call a girl for at least a week after collecting her number. That wasn't the case with Pam, who he called the night she gave him her digits.
The couple shares two children, son Donnie Simpson Jr. and daughter Dawn. Their two kids are now grown with families of their own, and Donnie couldn't be more grateful as a father and, most importantly, as a husband.
HIS KIDS' CAREERS
Donnie's son, Donnie Jr., is a well-known pastry chef and the owner of Uprising Muffin Co. in Washington, D.C. While he tried to work in the radio industry as a producer on his dad's radio show, he walked away in 2010.
Donnie's daughter Dawn is a grade school teacher. Both Donnie Jr. and Dawn have White spouses, something that surprised their father's fans at one point when it was revealed.
TIME WITH HIS WIFE
In one of his posts on Instagram, Donnie confessed that he is now enjoying more time with his lovely wife, Pam, with their kids grown and out of the house. He revealed that before the kids, it was just him and Pam.
They would hang out together at the radio station every night, but the story changed when the kids came along, and she had to be with them most of the time. Now, things are finally back to how it was when they started, and Donnie couldn't be more grateful.
CEMENTED AS A LEGEND
In October 2020, Donnie was inducted into the Radio Hall of Fame alongside the likes of Larry King. He remains one of Washington's most notable voices, a fixture on radio since coming from Detroit in the late 1970s.
This year, he launched a 2-hour show on Sunday Radio in Charlotte, North Carolina. The Urban Adult Contemporary show called "The Donnie Simpson Weekend Show" first debuted on June 27, and it features music and interviews from Simpson's archives.
Ultimately, after being on air for decades, Donnie admits that the key to his career isn't having to be great, but instead, just having to be himself.
While he retired a couple of years ago, he went back on-air and emerged from retirement as he still had a lot to say and do.
Please fill in your e-mail so we can share with you our top stories!