Anderson Cooper and Andy Cohen Are 'Gemini Brothers' in T-Shirts Printed with Their Faces
Their friendship has just gotten to a new level.
TV personalities Anderson Cooper and Andy Cohen showed their fans their matching T-shirts printed with their faces.
The pair have been sharing their activities together on social media while promoting their show.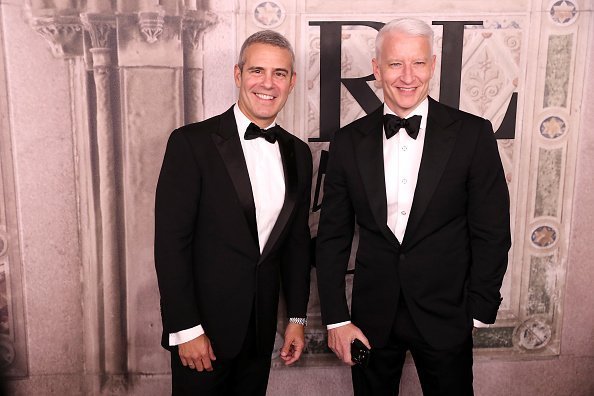 Cohen shared their photo on Instagram, writing in the caption:
"HBD my Gemini Brother!"  
The post has been liked nearly 90,000 times in just three days.
Cohen, 50, and Cooper, 51, have been spending more time together. They work as co-hosts on "AC2 Deeper Talk & More Shallow Tales."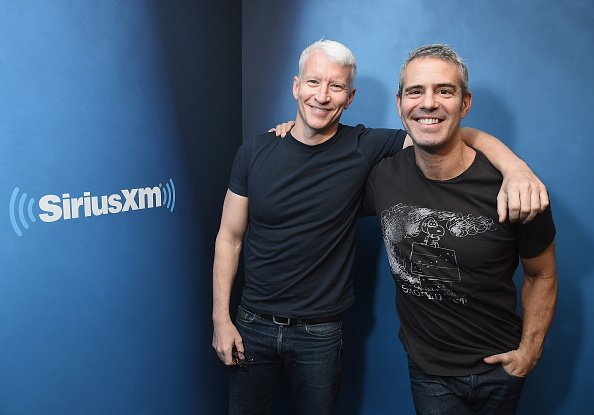 GUSHING OVER COHEN'S SON
The pair have been sharing their activities together on social media while promoting their show.
In one post, Cooper gushes over Andy Cohen's son at the latter's house.
On Instagram, the 51-year-old news anchor shared a photo of himself holding little Benjamin at Cohen's Manhattan home.  
He captioned the photo:
"Went to @bravoandy's house to discuss AC2 upcoming shows, but ended up just talking with this adorable guy!"
Cohen commented on the post, writing: 
"Sweetie! Uncle Anderson! Should we bring him on the road?"
GRIEVING ANOTHER FRIEND'S DEATH
Cooper has been public about his friendships with fellow TV personalities.
In June last year, he paid tribute to his colleague and friend, late Anthony Bourdain, in a segment of his show. He dedicated a segment titled "Remembering Anthony Bourdain" on his show "Anderson Cooper 360" in honor of the American celebrity chef and traveler.
Bourdain was found dead due to an apparent suicide by hanging at the Le Chambard hotel in Kaysersberg, France.
Cooper said Bourdain loved and was loved in return. He then detailed Bourdain's life and also tried to help people with suicidal tendencies by urging them to seek help.
Cooper shared video clips of him and Bourdain that were televised over the years that emphasized Bourdain's view and modus operandi as a traveling chef.
Bourdain was known for his view that people created a human connection when they share foods from different cultures, cuisines, and geographical locations.