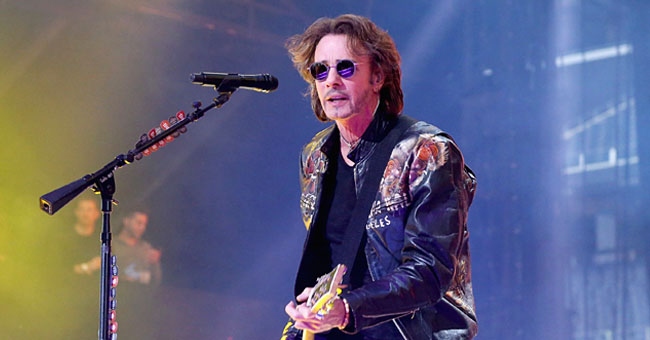 Getty images
Rick Springfield Sheds Light on His Several Suicide Attempts
68-year-old rock artist, Rick Springfield opens up on his battle with suicide. He recently revealed the several attempts he made towards ending his own life!
According to the details garnered by SiriusXM's "Feedback," the singer explained that he responded to tough situations by thinking of the possibility of taking his life.
While promoting a song, "Suicide Manifesto" from his newest album: " Snake King," he shared with the public what inspired the lyrics to the song.
"Suicide Manifesto is the stuff I think about, I've been close to it. You're in so much pain that you just want to end it. I have been there, and I know what it's like, and I understand. It's just part of your makeup."
The "Jesse Girl" crooner continued to explain several instances when he faced the decision to commit suicide. He acknowledged that he thought his status as a father would change things when he started having children.
Rick admits to the fact that he often thinks of suicide but has his children's best interest at heart. In his words:
"When I had kids, I said 'Ok that takes suicide off the table, that's not an option anymore, in dont care how bad I feel.' But now my kids are grown, it's really weird...it would devastate them. I don't know how I could ever come to terms with that. But it rides on my shoulder every day."
The Rock and Roll star goes on to talk about the details of attempted suicide when he was a teenager in his autobiography written in 2011, "Late, Late at Night." In his interview, he expressed his surprise at his survival; after the rope he attempted to use snapped.
"I tried, I don't know how I survived it, but I survived the hanging."
He continued by sharing information concerning his last attempt to suicide, which was last year. He said that he was "close to it, really close to it."
He reveals how he gets out of his melancholic state and how he sometimes fight the thoughts in his head through meditating.
"Meditation is the only thing that takes me out of it if I truly meditate and focus and get to that place, I'm not depressed no matter what's going on, but it's pretty hard."
The "Suicide Manifesto" singer plans on living truthful, to express whatever dilemma he is in!
Please fill in your e-mail so we can share with you our top stories!