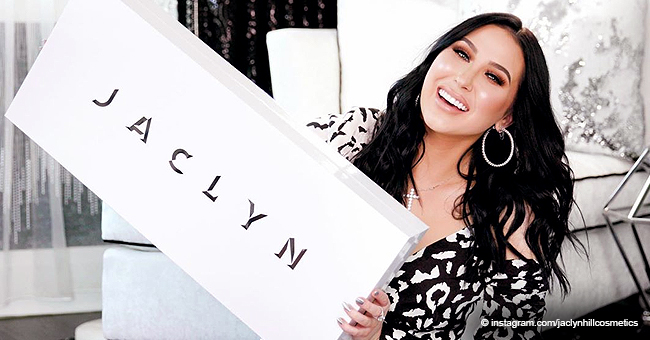 YouTube Drama: Jaclyn Hill's Cosmetic Line under Fire

Jaclyn Hill has teased fans with the possibility of her very own makeup brand for years! Needless to say when she finally launched Jaclyn Hill Cosmetics on May 30th her subscribers went wild.
OG beauty YouTuber, Jaclyn Hill has about 5.9 million subscribers on YouTube. She has another 6.2 million followers on Instagram. She is known for her iconic makeup looks and filming with famous celebs like Kim Kardashian-West.
The influential beauty guru has also launched some of the most successful influencer-brand collaborations in the industry. So when she finally launched her own brand fans expected nothing but the best.
Jaclyn Cosmetics Launch:
Hill has been teased her own brand for a number of years however, each time something set back the opening back. In between those teasing glimpses, she successfully worked on multiple collaborations with BECCA and Morph.
Her success with those brands only increased her fame. Fans were slowly starting to believe they would never see Hill her own beauty company.
Needless to say, they were super excited when Hill took to Instagram to finally share the first campaign image for her own brand. The picture was posted to the official Jaclyn Hill Cosmetics Instagram page on May 20.
It was quickly followed with a video of Hill dipping her hands in a bowl of shiny gemstones and finally revealed the launch date for the line would be May 30. Days before the launch, Hill did a full reveal video on her Youtube channel to show fans what to expect.
The Product:
For her very first products, Hill opted to launch 20 nude lipsticks. On the website, the collection is described as "a nude for every mood." It goes on to boast that "each rich, pout-perfecting shade was made to slay."
The entire collection of Power Nudes sells for a whopping $295. Customers were also given the option of buying one of four Trio sets at $49 or buying single lipsticks for $18 each.
In her video announcing the brand, Hill revealed that the lipsticks are made in the USA, vegan and cruelty-free. In her description, she also states that they are created with a blend of murumuru butter, Shea Butter & Mango Butter.
She went on to add that each lipstick is infused with Sunflower Seed Oil to make them creamy and moisturizing. The lipsticks also contain Collagen & a custom fragrance blend of vanilla butter cake.
Launch Day Dilemma:
Unfortunately, the opening was surrounded by drama. First, customers were aggravated when the Jaclyn Cosmetics website kept crashing.
But the issues ran even deeper than packaging.
Many took hours to check out and realized what they wanted was sold out by the time they got to do so. Those who paid for express shipping were refunded their shipping money and downgraded to normal shipping due to a massive backlog in orders.
Some reported waiting much longer than expected to receive their packages. Customers took to social media to vent their frustrations about the long wait.
Then customers began receiving their products in less than perfect condition. Some lipsticks came melted and in damaged boxes and packaging.
Disturbing Discoveries:
But the issues ran even deeper than packaging. Customer's complained that their lipsticks were melted or began complaining about inconsistencies within the actual lipstick formula.
Some noticed there were fibers embedded in their lipsticks, while other's began complaining about holes, black dots, and lumpy lipsticks.
The Start of the Drama and Jaclyn's Response:
One of the first Twitter users to complain said she took to Twitter after receiving no response to her email query. She shared pictures and wrote:
"Why is my @jaclyncosmetics Decaf lipstick lumpy?? @Jaclynhill This cant be ok right??"
In a now-deleted tweet, Jaclyn hit back claiming the lumps were caused by the customer's dry lips. She slammed the customer saying,
"You posted swatches two days ago loving the lipsticks? Now you're wondering why it's lumpy? It's obvious the lipstick is used and not fresh from the factory. Like any other lipstick, if you use it over other products, have dry lips etc, things like this can happen."
However, after more complaints emerged, she retracted the statement and tweeted that she had apologized to the girl.
Raw Beauty Kristi's Review:
With more people finally receiving their products, more and more complaints began rolling in. As a result, Influencers began weighing in on the issues people were discovering.
Using a microscope, she uncovered numerous issues.
One Youtuber, Raw Beauty Kristi, who is openly a huge Jaclyn Hill fan, had bought the entire collection and received a PR package from the brand as well. In order to give her viewers the best possible video, she decided to compare the two packages.
Before posting her in-depth review, Kristi tweeted:
"Ok before this video goes live tonight, I want it to be CLEAR to NOT attack Jaclyn. I do NOT condone that behavior. I went WAY more in depth than I ever normally would with this because of everything I have seen/all of the complaints and what I saw with mine when they came in."
Later that night, she posted her video on youtube. In the video, she not only comments on the inconsistencies between the lipsticks but also does an in-depth investigation of each lipstick and compares them to some of her favorites.
Using a microscope, she uncovered numerous issues. Under the microscope, she spotted fibers, hard beads, lumps, and even tiny black holes in the surface of the lipsticks.
To ensure that this problem was not a common occurrence, she also tested many of her favorite lipsticks under the microscope as well. In the end, as a result of her findings, she concluded that she did not feel comfortable putting the Jaclyn Cosmetics lipsticks on her lips.
In a series of tweets, after her video went live, Kristi went on to clarify that she felt Jaclyn was unaware of the inconsistencies before the release of the products. However, she hinted that Jaclyn needed to address the situation and give fans answers.
Besides Kristi, other people also weighed in on the topic. Marlena Stell, an ex-friend of Jaclyn Hill and owner of Makeup Geek, even speculated that the products may be expired and advised that they should be tested.
"For all of us who are now inspecting all our lipsticks we own, things to consider: Lipsticks expire anywhere from 1-3 years. Fibers/lint are not alarming if that is the only sign of 'defect.' Lipsticks sweating or oil stains showing- also not alarming. Small holes- not alarming," wrote Marlena on Twitter. She added, "black spots, black hairs, long hairs embedded inside- alarming. Fibers growing out from lipstick with combination of any black spots or marks- alarming."
Jaclyn Cosmetics Response:
While Jaclyn Hill herself has remained relatively radio silent after her initial response to fans, her brand has been actively performing damage control on social media. They've released several tweets to answer the rising questions from fans.
We 100% stand by the quality of the product and will absolutely refund and replace it.
The brand has also promised to all customer issues and urged customers to send their complaints and product pictures to the company directly.
"The best thing to do is get an email with photos to help@jaclyncosmetics.com – we 100% stand by the quality of the product and will absolutely refund and replace if you are experiencing any issues with quality," read one tweet on their official timeline.
Jaclyn Hill Breaks Her Silence:
On June 8, Jaclyn Hill finally broke her silence on the matter. She gave a partial reason for the concern regarding the fibers, as mentioned by Kristi on Twitter and Youtube.
However, fans were unsatisfied and began demanding a recall of the product. In response on June 11, Jaclyn revealed that she was investigating all the allegations and findings to give her customers adequate answers to their questions.
The next day, she took to YouTube to post a video explaining her side of the drama. She began by identifying the three main concerns presented by consumers before addressing each issue individually.
I will do whatever it takes to make it up for you.
In the video titled "My Lipsticks," she started with the issues regarding mold which was sparked by debates about the moisture spots some people experienced on their lipsticks as well as the holes and bubbles.
"My lipsticks are not moldy. They are not hazardous, they are not contaminated, they are not unsafe for you in any way shape or form. Every single ingredient in my lipstick is new and it is FDA-approved," Jaclyn said.
She went on to add:
"What these black dots are is actually oxygen bubbles and they are being lifted to the surface when my lipstick bullet is being cooled off when it's going from a hot temperature fresh out of the vat and it's going to go into my actual component."
She went on to address the hard bubbles or pearls that people were found in some lipsticks. Jaclyn claimed they were caused by the lipstick ingredients not being blended properly. She also insists they do not pose a threat and are safe for use.
"This vat is not breaking down all of my raw materials because we produced so many lipsticks so quickly," she explained.
As for the small white hairs or fuzz that was seen embedded in many lipsticks, Jaclyn revealed that they are fluff from the manufacturers' gloves. She claims the lab used cotton gloves that shed everywhere.
"Because my lipstick component is a shiny silver almost metal-like material, my lab – instead of using a standard glove that they would use in the lab – they decided to use white cotton gloves," she explained. "They're fluffy white gloves because they didn't want the standard gloves to put any smears on the component."
Finally, she reiterated her company's stance by taking full responsibility for the situation. She offers fans a refund and a free replacement lipstick for customers who are not happy.
"Show us a photo of your product, we will send you not only a full refund, but we will also give you a brand new lipstick that does not have any of those issues that you're concerned about," Jaclyn said.
"This is my first launch and it's very embarrassing … It's embarrassing for me to see you guys not fully happy and I am so, so sorry that any of you are experiencing anything less than absolute perfection from my first launch and I will do whatever it takes to make it up for you," concluded Jaclyn Hill.
Reactions to the Video:
Hill's video has received mixed reactions from fans and consumers. At the time of this article, it had over 2.5 million views with 98, 000 likes and 60,000 dislikes on YouTube.
In the comments section, many subscribers shared their disappointment in the recently launched lipstick collection.
"Bottom line... your products should NOT have been sold with these issues!! The trust is gone," said one fan. Another added, "Your products will forever be under scrutiny. This is the messiest launch ever."
Fans expressed similar thoughts on Twitter with one writing:
"It saddens me to say this as I am a huge fan & I wish these products came out how she envisioned, but I do think it's time for a recall on the lipsticks to do a quality check & make sure your customers aren't in harm's way."
Please fill in your e-mail so we can share with you our top stories!