Story behind 'Days of Our Lives' Seductress Brenda Benet's 6-Year-Old Son's Tragic Death
The unexpected death of "Days of Our Lives" star Brenda Benet's only son held tragic consequences in store for the once "hated" actress.
In March 1981 while on a ski vacation in the Mammoth ski resort area, Brenda's six-year-old Christopher Sean Bixby, became ill. She took him to Mammoth Hospital, where he got diagnosed with acute epiglottitis.
Soap star Brenda Benet plays the psychic in this episode. She was known for roles on The Young Marrieds and Days of Our Lives. #MeTVHulk pic.twitter.com/SsTTs2QcGK

— MeTV (@MeTV) February 26, 2017
With Brenda separated from his father, "The Incredible Hulk" star Bill Bixby at the time, he didn't accompany them on the trip. Alone, Brenda sat by Christopher's side as he lapsed into a coma and cardiac arrest after surgeons performed a tracheotomy.
Bill Bixby and Brenda got divorced two years before their son died after a marriage that lasted eight years. It was Brenda's second marriage, which lasted considerably longer than her union with Paul Peterson whom she wed on 22 June 1967 and divorced in 1970.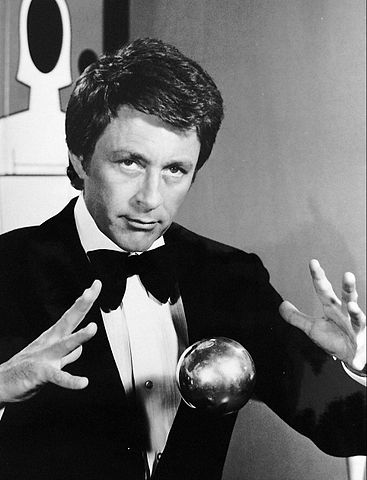 Three years into her marriage with Bill, Brenda gave birth to Christopher on September 25, 1974. His death gave Brenda a devastating blow as she reportedly tried to commit suicide by drinking pills shortly after Christopher's death.
In April 1982, after police had to break down the bathroom door in her Los Angeles home, they found Brenda dead on the floor after she shot herself in the head with a .38-caliber revolver, Police Sgt. Glen Varner said.
The executive producer of "Days of our Lives," Al Rabin described Brenda as a "wonderful, warm and caring person." Her character, Lee Dumonde, got created "to stir up some trouble in Doug and Julie's marriage," Baker from NBC said and added, "Brenda was voted the second most hated person in television."
Brenda's earlier acting career showed a different side to her talent. She briefly attended UCLA where she majored in languages during the early 1960s and also spoke Greek, Italian, and French.
That day Joe & I decided to have a feast for the DiMeras. I cooked the duck & Daddy brought champagne.We were really a family & celebrated that union. Sadly Brenda Benet died tragically a few days later. How things change. Phelice sat next to me while Brenda fed Mascolo. pic.twitter.com/DkQiPlm2IP

— Thaao Penghlis (@ThaaoPenghlis) October 29, 2018
She decided to become an actress, as she dreamt of becoming a performer as a child, and landed her first role as Jill McComb in the 1964 series "The Young Marrieds."
Various roles, where she usually played the exotic type, followed throughout the 1960s and 1970s. Apart from her role in "Days of our Lives," Brenda also got known for her role in "Walking Tall" in 1973, as the kind and endearing prostitute.
In a related story, Lana Wood, the "Diamonds Are Forever" Bond girl and sister of the iconic actress Natalie Wood, also had a tumultuous life. Brenda and Lana's children were both born in the same year, and they both had to mourn their loss with devastating consequences.
The National Suicide Prevention Lifeline is 1-800-273-8255. Other international suicide helplines can be found at befrienders.org.