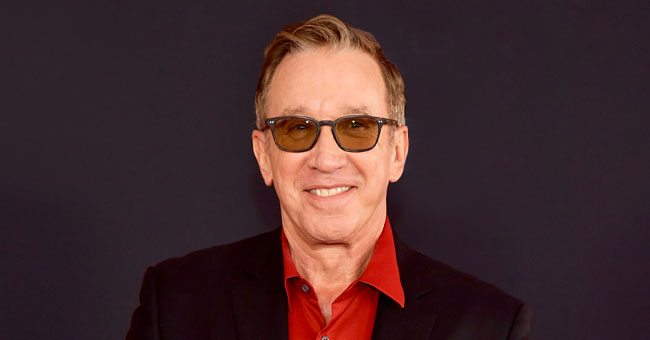 Getty images
Tim Allen and Family Spotted at 'Toy Story 4' Premiere
Tim Allen made a rare appearance with his entire family as they attended the premiere for the latest installment of the "Toy Stories" franchise.
On Tuesday, Allen, 65, walked the red carpet in Los Angeles alongside his wife Jane Hajduk, 52, and his two daughters, Katherine, 30, and Elizabeth, 10.
The family of four were there for the premiere of "Toy Story 4," for which Allen has voiced the character Buzz Lightyear since the film's first installment in 1995.
The actor looked exquisite in a red undershirt with a black suit and matching pants. His wife wore a floral print sleeveless blouse with light pink pants and a matching pair of pumps.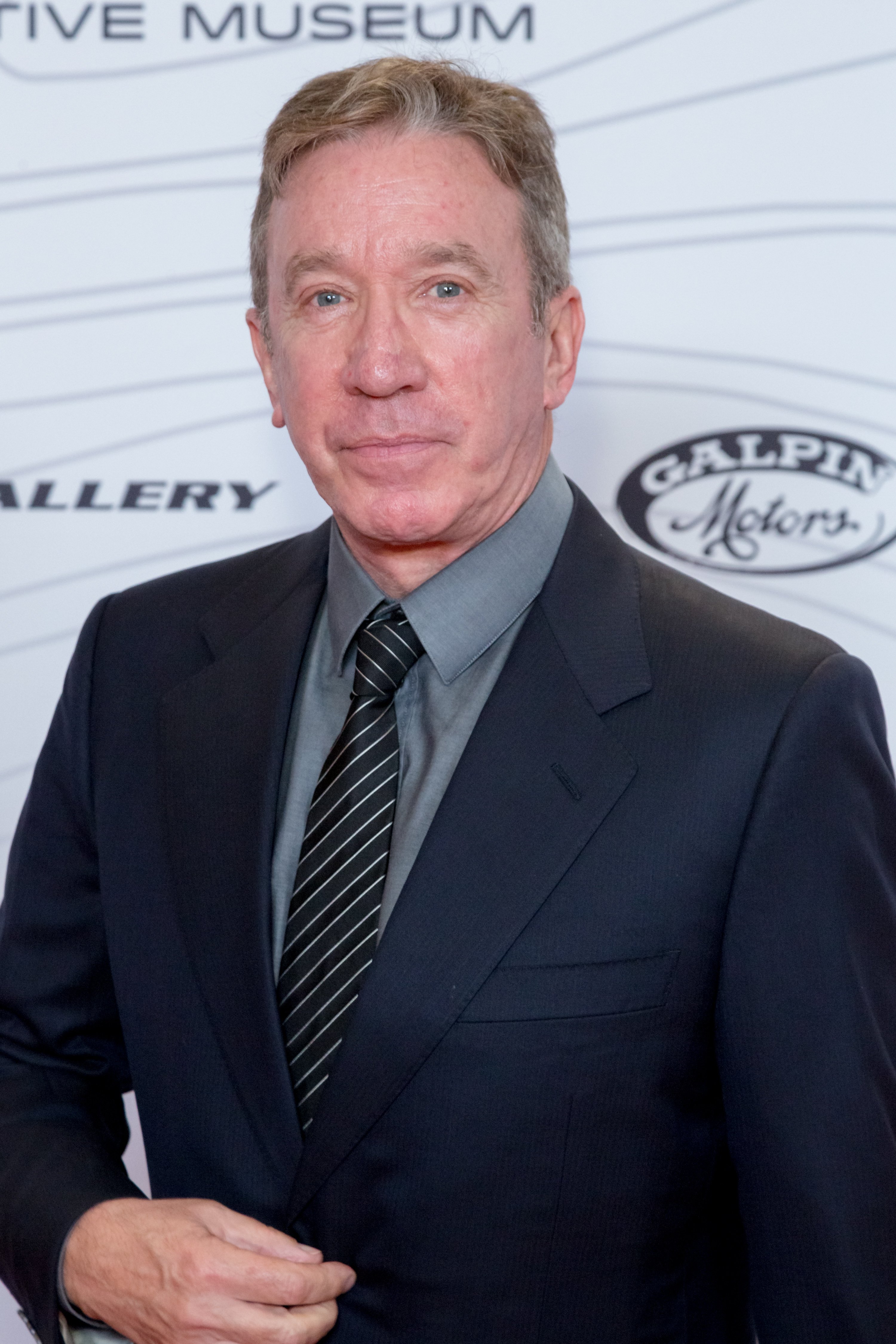 Tim Allen, actor | Photo: Getty Images
Katherine, who is Allen's daughter from his previous marriage to Laura Deibel, stunned in an orange halter dress that came to above her knees. Little Elizabeth wore a black and white daisy top and white pants.
Allen allowed his youngest daughter to speak to the media about his new film and it was apparent he had her full support. "It's cool, I like it," the 10-year-old told People.
Meanwhile, Katherine reminded reporters that she was born even before the first "Toy Story" came out, so she's used to it and her father has "been a toy since [she] was six."
As for Allen, he described the latest film as "pretty emotional" before going into his shared feelings with Tom Hanks, who plays the voice of Woody. "We got emotional together. It's been a lot of our lives together."
The "Home Improvement" star said the two had "become Woody and Buzz." But of course, Allen is a father first and an "incredible" one at that according to Hajduk's 2009 interview with People.
Still, when Allen and Hanks shared their favorite parts about the franchise, it was easy to understand why they were so moved in filming the latest installment.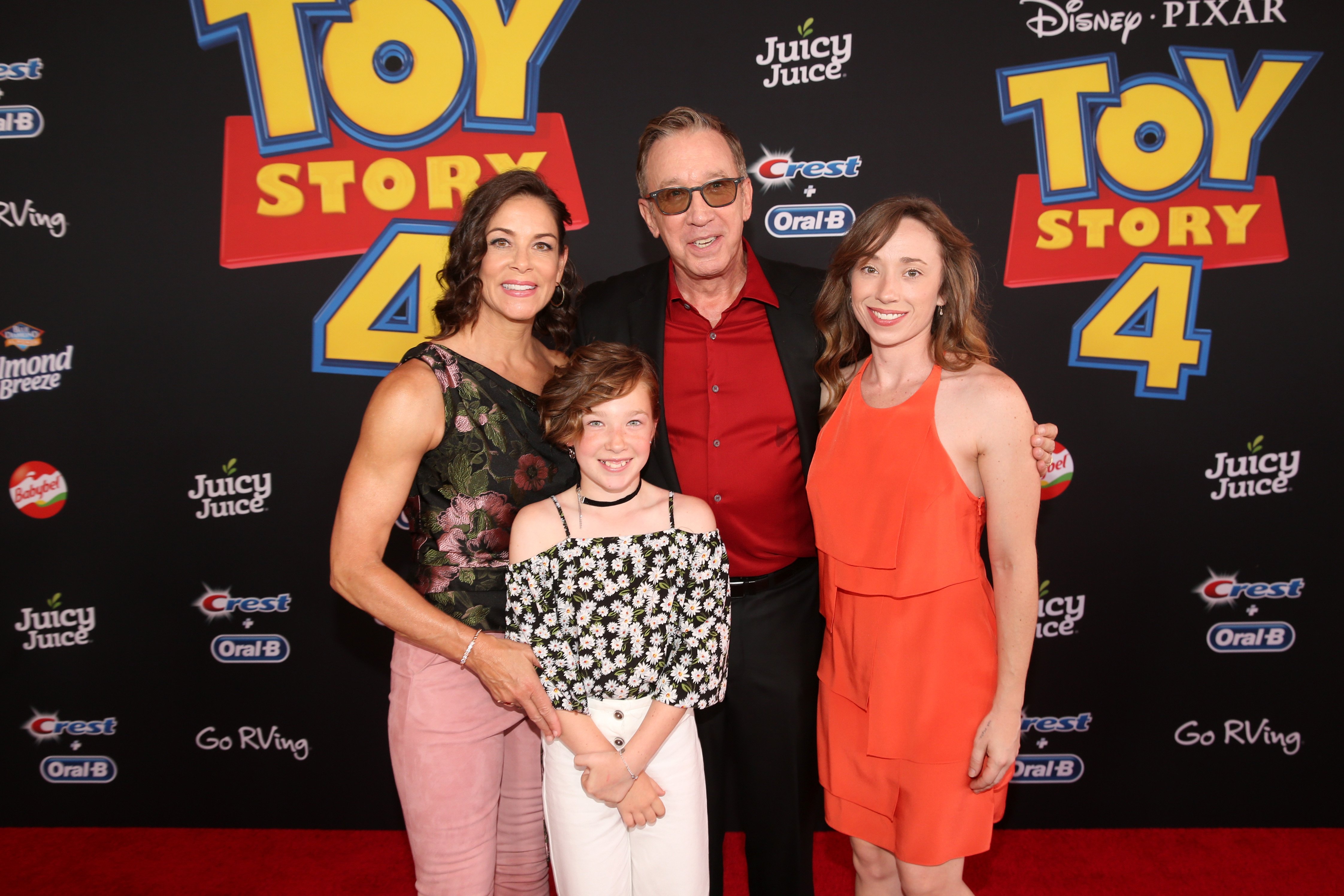 Tim Allen, his wife Jane Hajduk, and his daughters Katherine and Elizabeth attend the premiere of "Toy Story 4" in Los Angeles in June 2019 | Photo: Getty Images
Speaking to E! News, Hanks said that the scene in "Toy Story 3" when all the toys thought they were about to burn left him in a puddle of tears. How could one not be stirred by the toys' reaching out to tell each other how much they care?
Allen said he got "choked up" by the encouraging words of Forky who reminds everyone that "you are never trash, you are worth something to somebody."
"Toy Story 4" will feature new voices from the likes of Keanu Reeves as Duke Caboom, Tony Hale, Annie Potts, Joan Cusack, and Jordan Peele. The film is set to release on June 21.
Meanwhile, another great success from Allen is found in his show "Last Man Standing," which began airing in 2011. The show was in danger of getting cut after it's 2017 season.
However, it was renewed in 2018 and returned again in January 2019. The show stars Allen as a guy trying to keep up with his manly nature and responsibilities in a world that is being overtaken by women.
Please fill in your e-mail so we can share with you our top stories!