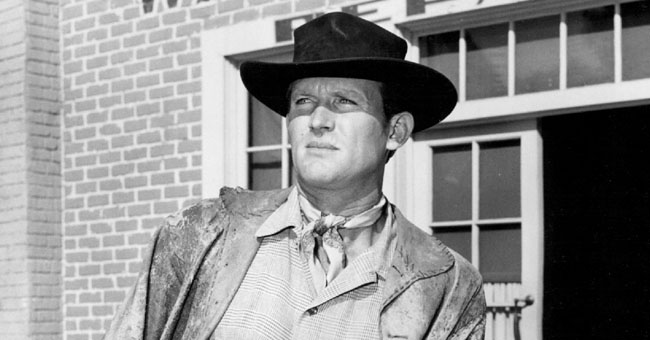 wikimedia.org
Don Collier of 'The High Chaparral' Opened up about His Friendship with the Legendary John Wayne
The veteran TV and film actor recently paid his annual visit to his favorite BBQ place in Mathis, Texas, and he felt like talking about the good old times with his late friend and co-star.
90-year-old actor Don Collier is mostly known for his role on "The High Chaparral," aired in the late sixties, he has played many other characters in his career of nearly six decades, although frequently overshadowed by his famous co-stars.
Collier worked alongside one of the biggest movie legends of all times, John Wayne, also known as "The Duke," in westerns like "The War Wagon" (1967) and in "The Undefeated" (1969).
WORKING WITH "THE DUKE"
Talking to a local news outlet, the actor, with more than 200 acting credits, and still active despite his advanced age, revealed that Wayne was, without a doubt, his favorite actor to work with.
"That was the experience of my life and career working with him. I worked on three pictures with him," Collier told the News of San Patricio in April, sharing how special it was for him to meet the iconic star, to whom he grew very fond of.
"I got tired of LA. It was so crowded and I didn't like the people in the acting business anymore. It just changed."
"When I first met him, I was just thunderstruck; I was getting to work on a show with him," Collier recalled.
"We met at the airport down there in Los Angeles, and we were going to fly down to Mexico. We couldn't go out there in Concords because if we get out there the people are just going to swamp on him," he shared.
"So we meet in the back in one of those special rooms, and they had a bar and all that, which was a bad thing, because it was 7 o'clock in the morning; all had a few drinks at 8 o'clock in the morning. We are all boozers," he admitted.
Collier remembered three simple but valuable rules that anybody working with Wayne, who passed away in 1979 aged 72, had to follow: to show up on time, knowing his or her dialogues, and never going too far from the camera.
"So if you follow those three rules you could work with Duke Wayne. A lot of people he would just say no more. It would stick in his mind; who was good and who was bad," Collier said about his friend.
Collier also told about how he ended up working with Wayne once again two years later, after coinciding in Paramount Studios, where the former was filming "The High Chaparral" and the latter "The Man Who Shot Liberty Valance."
"I walked over, and he said 'Collier, how are ya? You comin' with us over to Mexico?' And, just like that, Wayne had him cast in "The Undefeated."
A LIFE IN FILM AND TV
Collier was never too far from the movie and TV industries, having being born and raised in Santa Monica, California. The interest in acting grew on him by chance when his parents worked for an actor, taking care of his cattle.
"My folks and myself worked cheap and he had drama classes at night at his ranch house," he shared in 2017. So he set up to become an actor, taking lessons and auditioning until he got his first acting job in 1948.
After a four-year hiatus, Collier devoted himself to acting, and he moved to Hollywood to be closer to his dream, where he got himself a name by appearing in hit TV shows such as "Gunsmoke" and "Bonanza" before landing his most famous role as ranch foreman Sam Butler in "The High Chaparral."
LEAVING HOLLYWOOD
He had a rich and very active career in Hollywood, and he remembers his time there with much affection and gratitude, but by 1983 the industry, as he knew it, had changed into something else, and he left for Arizona, where he still lives.
"I got tired of LA. It was so crowded and I didn't like the people in the acting business anymore. It just changed," he said.
While his career slowed down once he left Hollywood for good, he has kept working, and his latest film, "Bill Tilghman and the Outlaws" was released in February 2019.
Please fill in your e-mail so we can share with you our top stories!