Maren Morris Claps Back at People Who Shamed Her Topless Photos and Put Her in a 'Little Box'
When American singer Maren Morris shared a couple of topless photos from her Playboy photoshoot, the internet went into a frenzy. While many of her fans expressed how excited they were to see her in the magazine, others trolled her for sharing the post. 
Morris, 29, shared a couple of snapshots from her photo shoot for Playboy's upcoming "Gender and Sexuality" issue on her Instagram account. The country singer looked amazing as she went posed topless for the men's lifestyle and entertainment magazine. 
"Strip it down. something with @playboy is coming next week…," the country singer captioned the post. 
The post caused quite a stir on the Internet and some of her fans criticized her for sharing revealing pictures. But Morris would not have any of the negativity as she responded to the trolls with an Instagram story.
"The thing about me is, I make music for myself. I learned later that it touches others, which is the most wonderful byproduct of a songwriter's calling," she wrote, sharing how she feels about being a singer. 
Continuing the post, she suggested how she is being her unapologetic self and no matter what the world thinks of her, she will continue to cherish the special moments in her life. 
"Some can slut-shame me for my lyrics about sex, and you can put me in your little box, but I just want to live and love. I recently accepted myself and will put these photos in a frame because I will never have this moment back."
Morris concluded by revealing how excited she is for her fans to read her interview with the magazine.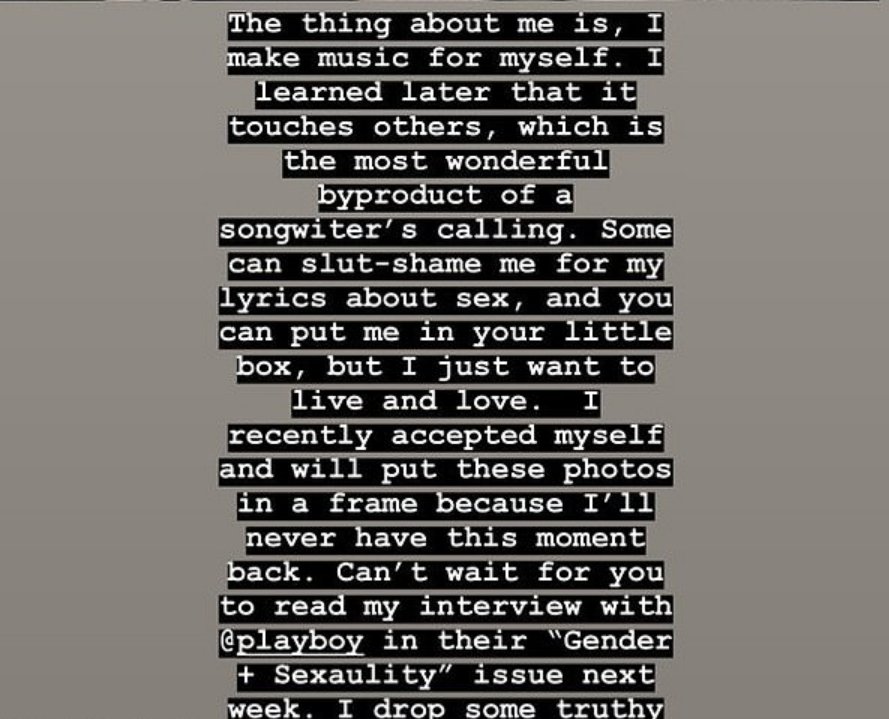 MORRIS HAS ALWAYS BEEN CANDID ABOUT HER BODY IMAGE ISSUES
The country singer is not the one to hold back from speaking out about body image issues. Previously, Morris opened up to Women's Health about the photo of herself which she tweeted ahead of her concert in San Francisco. 
"After taking that picture, I went through this horrible breakup, and I lost so much weight. I didn't look at my body like it was healthy—when you're going through emotional turmoil, it's hard to eat. That was a wake-up call: I need to address my mental and physical health," she shared. 
Morris is truly an inspiration for those who are seeking mental and physical well-being.