11-Year-Old AGT Violinist Opens up about Being Bullied for His 'Contagious' Cancer
America's Got Talent's golden buzzers are rare and the acts that get it are always beyond fantastic. Especially when Simon Cowell is the one pressing it. Simon's buzzer took 11-year-old Tyler Butler Figueroa, who had cancer and was bullied in school to the live shows in Hollywood.
Young Tyler was diagnosed with leukemia when he was just four and a half years old. As if that wasn't enough for the little guy to handle, his classmates spread the rumor that his cancer was contagious.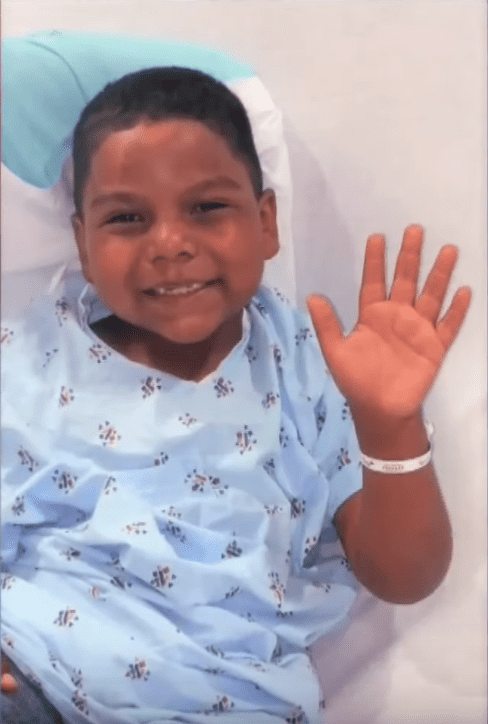 Because he was bullied for being a victim of the deadly disease, he picked up the violin to show everyone that he was more than a kid with cancer.
After winning the battle with cancer, the young violinist went on to earn himself the golden buzzer on Tuesday night's show from judge Simon Cowell, sending him straight to the finals.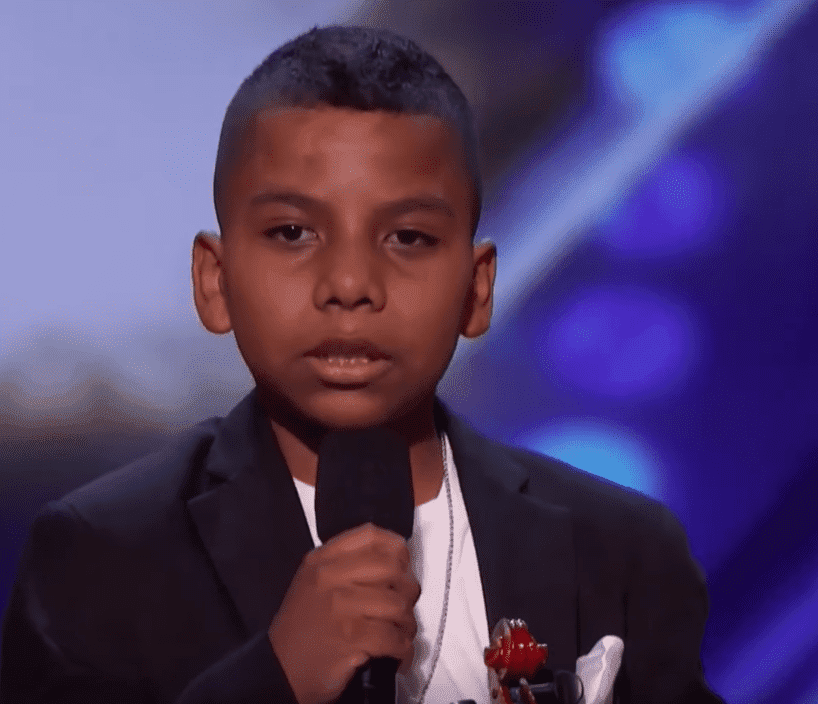 Tyler's golden buzzer was preceded by Kodi Lee's performance when judge Gabrielle Union pressed the buzzer. Kodi is a young man who is blind and battles autism but his performance was enough to win most of the battles in the initial stages. 
"The doctors treated me with chemotherapy," he said in a pretaped interview. "When I lost my hair, I was really sad and embarrassed at the same time to go to school."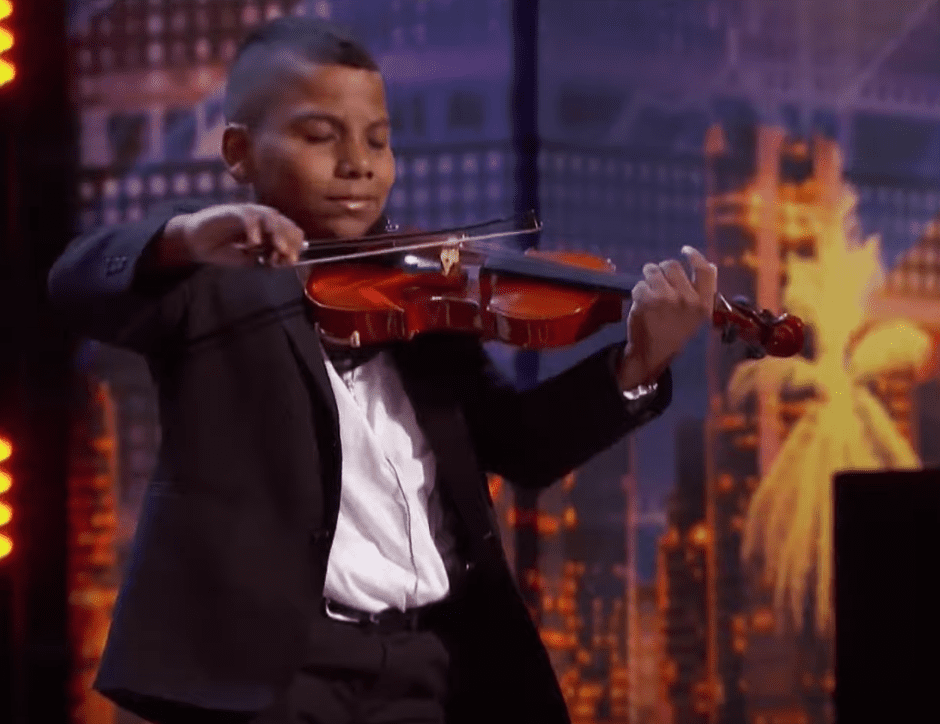 His embarrassment was topped up with relentless bullying at school.
"They used to make fun of me and laugh at me because I was different. They would spread rumors to say that my cancer was contagious."
Tyler's mom was beyond happy when her precious child was honored for his talent.  "I was like, 'Oh, my God, I've got my son back,'" she said.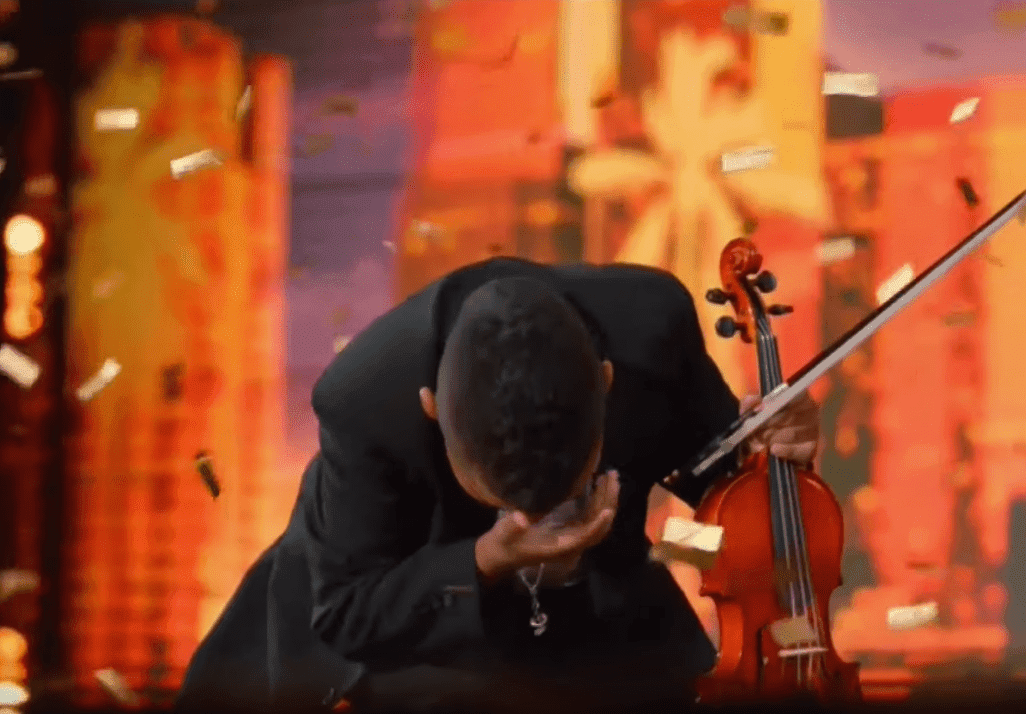 "I just didn't want to be the kid with cancer. So now, I'm the kid who plays the violin." added Tyler, who has been in remission for almost four years.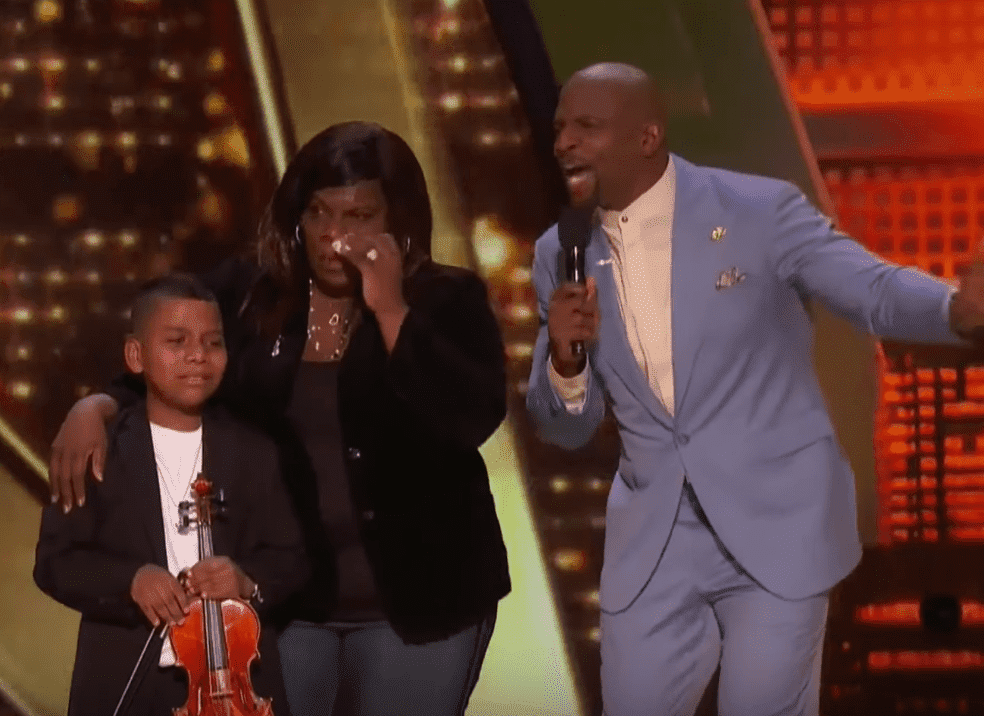 For his heartwarming performance,  The North Carolina native performed "Stronger (What Doesn't Kill You)" by Kelly Clarkson on violin, commanding the stage and entrancing the audience.