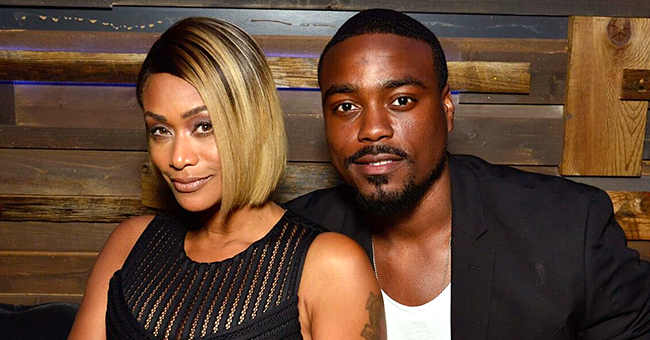 Getty images
Tami Roman Lands Spin-Off Special That Focuses on Her & Reggie Youngblood
After more than a year of feuding with her "Basketball Wives" co-stars, Tami Roman is now venturing on her own as she was given a spin-off that follows her relationship with Reggie Youngblood and their families.
Reality TV staple Tami Roman has been interesting to watch on "The Real World" and "Basketball Wives LA," as she is often followed by controversy and drama. After being in bad terms with some of her co-stars for a while now, she decided to venture out on her own and make things happen with the help of Mona Scott-Young, "Love & Hip Hop" creator and the head of Monami Productions.
According to Scott-Young, Roman is the perfect girl boss image, who does not just play roles well on camera but is intuitive and creative.
"Tami is a true multi-hyphenate; not only is she a talent on camera, she's also an incredibly intuitive and creative producer. I love working with smart, dynamic women and Tami Roman is a rock star!"
A Fresh Start
The dynamic duo's first project is "Tami Ever After," premiering this Wednesday, June 19 on VH1. This special aims to highlight Roman and her relationship with longtime boyfriend, Reggie Youngblood, whom she is rumored to be married to.
The series includes docu-follows, including "Queen City" and "Big Oil Houston" among other scripted and formatted projects that aim to solidify their partnership as a duo. Scott-Young and Roman aim to expand their productions beyond reality TV and unscripted shows and will focus on Houston, where Roman and the rest of her family reside.
Leaving the past behind
Last year, Tami found herself in such a difficult situation after she fought with her "Basketball Wives" co-stars. After their constant arguments, she decided to quit the show and spend time with her rumored husband, Reggie.
According to Roman, she is unhappy with the way people perceive her to be, as this is only one side of her, and that's not who she is. She has been labeled as a certain type of woman, and this has made it hard for her to venture out and explore new career opportunities.
"I'm unhappy because people just see me one way. And 'that's not who I am,' but it's not only me. I have been battling with what's making my lifestyle comfortable, but that hasn't actually been making me, as a person on the inside, comfortable."
This partnership she has with Scott-Young is definitely a fresh start for Tami, who was once afraid that she would not be able to provide for her daughter because of the reputation she had to get after fighting with her well-known co-stars.
Please fill in your e-mail so we can share with you our top stories!