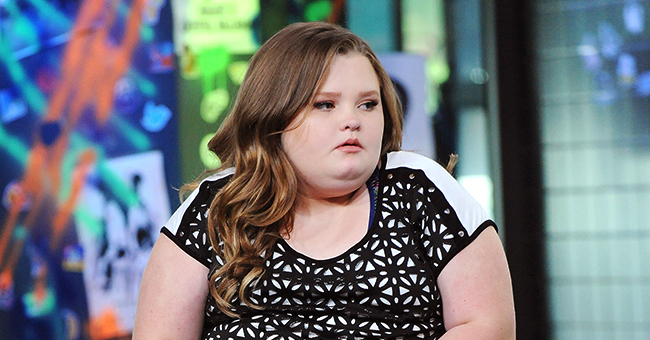 Getty Images
Honey Boo Boo Reportedly Refuses to Move Back Home While Mama June's Boyfriend Geno Doak Is Still There
They say that Mama June is on the wrong track, and the fault lies with her boyfriend Geno Doak, according to her family.
Mama June and Geno were recently arrested at a service station in Alabama for a fight between them. When the police arrived, they found drugs and paraphernalia in both, including crack lines on Mama June and a syringe in Geno's pocket.
The legal documents, obtained by TMZ, say that Geno allegedly threatened to kill her during the fight. In court, Doak was ordered to leave June after the incident, but none paid any attention, the couple went again to the casino on Saturday.
Sources connected to Mama June told TMZ that her family is blaming Geno for June's recent arrest, they feel that he is a very bad influence for the matriarch since they started dating 3 years ago.
The reality star's family believes Geno's criminal story speaks for itself, it's no coincidence that she got into trouble while she was with him. Geno has been arrested in the past for theft, robbery and property damage.
Sources close to June told TMZ that her 19-year-old daughter Lauryn, known as Pumpkin, is now in charge of Honey Boo Boo. The 13-year-old girl has been living with her sister for months and helps care for Lauryn's 1-year-old daughter.
"Do not you understand that I'm staying with my sister and that's not by choice?" Honey Boo Boo shared while crying. "It's not my choice." The famous girl refuses to return to live at Mama June's house until she definitively ends her relationship with Geno.
Besides, Mama June's boyfriend behavior seems to be every time more erratic. He was recently captured in a video by a neighbor while he slammed his SUV against the garage door. He then honks the klaxon repeatedly until Mama June comes to help him get out of the vehicle and enter the house.
In the video, it can be seen that Geno is heavily intoxicated. He emerges stumbling from the car and begin walking with difficulty while he tries to keep his pants around his waist. Mama June is seen rushing to help him while wearing only a see-through purple negligee.
Family sources say that Alana, or Honey Boo Boo, and June's other daughters understand that their mother is going through a difficult time and they want to keep their distance from her and her drama. It seems that Mama June rarely sees her family these days.
Please fill in your e-mail so we can share with you our top stories!