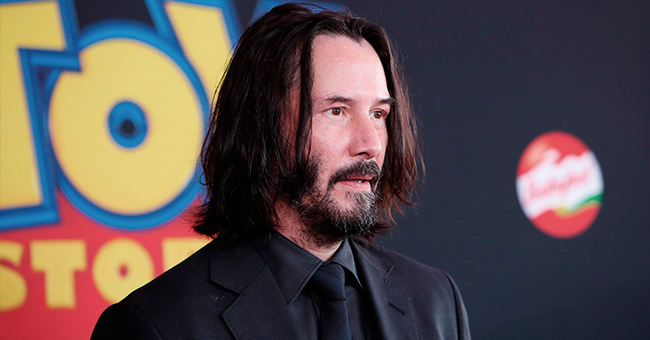 Shutterstock
Keanu Reeves Should Be Named 'Person of the Year,' According to Fans
Keanu Reeves' loyal die-hard fans started a petition on change.org, which has over 7,500 signatures to date, to make him TIME Magazine's 2019 "Person of the Year."
Apart from reaching new heights in his career, Keanu Reeves is also deeply admired by his fans who believe he should garner the "Person of the Year" title for TIME magazine's 2019 edition.
KEANU FOR TIMES
The petition started by a person who goes by the name "John Doe," has reached over 7,500 signatures and aspires to top 10,000, explains why the respectable and influential actor should bag the label stating that:
"Keanu is the most wholesome person alive, make him the person of the year!"
While having a signature campaign is already a big deal, another petition for the same cause has emerged, but this time, in Spanish, with over 2,500 signatures. In translation, the campaign read:
"Keanu Reeves has proven to be a person who positively influences everyone. His humility, simplicity, character, and human quality make him more than ideal to be named [Person of the Year.]"
Last year's TIME Magazine's 'Person of the Year' was awarded to "The Guardians" -- journalists who underwent persecution, imprisonment, and assassination for carrying out their task as a broadcaster.
A DESERVING STAR
Fans of the Hollywood star are determined to reach their goal in making Reeves TIME's 2019 person. Reasons for signing the petition were noted in the comment section of the campaign. One fan wrote:
"I'm signing because Keanu Reeves is such a great person. He respects all people and cares about the world. He has had a hard life yet still gives back. This year he will have a movie coming out, and it's the third of a GREAT installment."
Another fan reasoned that Reeves acts humbly and kindly towards others, without expecting anything in return; hence, signing is a way of thanksgiving.
The "Matrix" star was also applauded for doing his own groceries, riding motorcycles, and for being contemplative.
2019 could be in fact Reeves' year after his recent film, the third installment of "John Wick: Parabellum," has been hailed and raked up numbers on the box office takings, a successful role in "Always Be My Maybe," and "Toy Story 4," and the upcoming "Bill and Ted."
POSITIVE ATTENTION
Hollywood's becoming most loved man has not only received praise for his films, but also for his respect in boundaries as seen in photos of him deciding not to touch women. Pictures of the actor went viral after standing beside females who asked for photos and hovering his hand around them, without touching.
The "Matrix" star was also applauded for doing his own groceries, riding motorcycles, and for being contemplative. However, Reeves had no clue about all the positive attention he was getting until it was mentioned to him on the "Toy Story 4" red carpet.
Please fill in your e-mail so we can share with you our top stories!