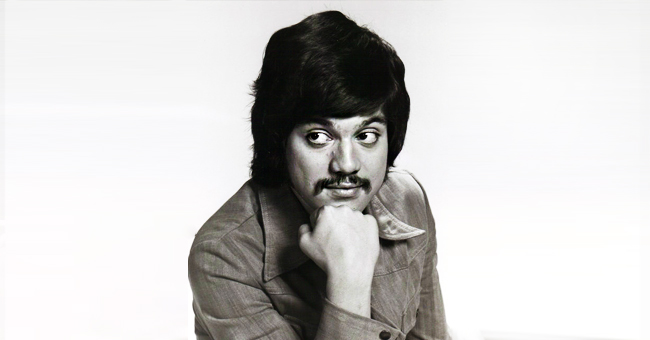 Wikimedia Commons
Tragic Story behind 'Chico and the Man' Freddie Prinze's Early Death
Behind Freddie Prinze's comedic spiels and happy smiles was a troubled soul, consumed by narcotics, hopeless and lost, and coping in the only way he knew how -- death.
With his career at its peak, Freddie Prinze had a bright future for him and his son. He was a star, featured at the front of magazines, including "People," "US," and "Rolling Stone," yet his fame and fortune were but a fraction of his life; the rest were thoughts of drugs and suicide.
From a $2-an-hour Broadway Usher at 17, to debut show in the "Tonight Show with Johnny Carson" the following year, Prinze had a full future ahead of him. Soon after, he starred in NBC's "Chico and the Man," with his co-star, Jack Albertson, who later became a good friend.
In 1975, he released "Looking Good," a comedy collection which shot his fame up and paved the way for guestings on several talk shows. Included in his gigs were stand-up shows in Vegas and a performance at former President Jimmy Carter's inauguration ball.
"His judgment was impaired by his age, drugs, and the incredible success," said Peter Greenberg, the producer of Prinze's TV bio.
At 16-years-old, the "Chico" star grew heavy on drugs having five grams of cocaine a day and several Quaaludes. He could have ended up in jail for speeding and driving under the influence, but the Hollywood actor knew how to charm his way out of the cops.
He settled down with a cocktail waitress, Kathy Cochran, who later gave birth to their only child, Freddie Prinze Jr. A while into their marriage, the couple began experiencing problems until Cochran couldn't handle anymore.
After his wife filed for divorce and a restraining order, the narcotics driven actor's life spiraled downwards as he fell into depression. In 1977, Prinze started making calls to bid his loved ones goodbye, including his business manager, Marvin "Dusty" Snyder.
Use of narcotics among Hollywood stars was nothing new in the day given that shooting films involved late night hours.
Naturally, Snyder rushed to room 216 at the Beverly Hills Hotel Plaza, where Prinze was and talked him out of his suicidal thoughts; but nothing could stop him. The actor continued to phone people, his mom in particular, and in front of Dusty, said:
"Mom, I love you very much, but I can't go on. I need to find peace." At 3:30 a.m., he called Cochran and said: "I love you, Kathy. I love the baby, but I need to find peace. I can't go on."
With the phone in one hand and the gun on the other, Prinze pointed the gun to his head. Dusty went for the gun and reminded the troubled actor of his mother and his son, but nothing could stop Prinze. After being rushed to surgery, Freddie Prinze died as 22-years-old.
Use of narcotics among Hollywood stars was nothing new in the day given that shooting films involved late night hours. More so, large sums of cash inflows among young actors allowed access to addictive substances.
John Belushi, a comedian as well, was among those who succumbed to the obsessive use of cocaine which later cost him his life. Dan Aykroyd, his co-star on "The Blues Brothers," admitted to the pervasive use of drugs on set, even having a budget for it during late night shoots.
"Everyone did it, including me. Never to excess, and not ever to where I wanted to buy it or have it. [But] John, he just loved what it did. It sort of brought him alive at night," he shared.
Please fill in your e-mail so we can share with you our top stories!