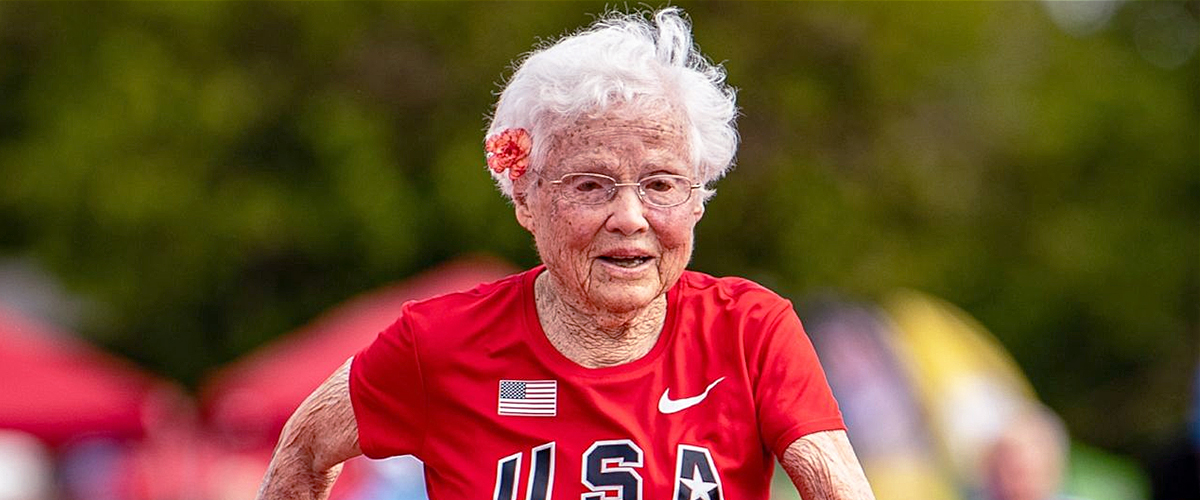 twitter.com/GMA
Julia Hawkins, 103, Gets Nicknamed 'Hurricane' after Winning Gold for the 100-Meter Dash
In 2017, a more than a century old woman took part in a race for the elderly and won gold. At the time she'd set a world record and was nicknamed "Hurricane."
Two years ago, Julia Hawkins, now-103, took part in the Senior Games where she won gold for setting a world record for the 100-meter race. The Louisiana resident took part in the games again on Tuesday in Albuquerque, New Mexico.
The Centenarian, who was nicknamed the "Hurricane," finished a bit slower at the recent race but still won gold. She won medals in both the 50-meter and the 100-meter dash in the women's 100-plus division.
Speaking about her latest achievement the Hurricane said:
"I'm thrilled I did as well as I did but I didn't do as well as I have done. I don't know if it's because I'm older, or maybe it was the atmosphere."
The elderly woman is a mother of four children and has three grandchildren. She's also a great-grandmother to three more children.
Hawkins is quite athletic and started doing competitive cycling later in life. In that sport, she managed to win a number of national titles and when she turned 100 she started running.
Hawkins found the new sport when she started finding it difficult to bike on mountainous courses. According to the National Senior Games Association, she is the oldest woman to compete on an American track.
The association is a non-profit organization that runs the Senior Games. The elderly woman explained her longevity stating: "I just keep busy. I keep moving."
She added:
"I don't do any exercises particularly. I used to, but I don't think I need to anymore. I've always been careful how I eat, eat healthy and keep my weight at a certain point."
Another secret to her long life is working in her garden at her home. Her house holds safely keeps the many gold medals she's won over the years.
Speaking about them she stated: "[I keep them] here and there. I've got a good many. My husband made a box for me to keep them." Hawkins revealed that being 103 meant she didn't know if she would be around for the next race but "I just keep getting up and I'm here again."
Another inspiring woman is Amanda Tighe, 33, from Connecticut. The speech pathologist was born with a congenital amputation birth defect that left her without her right arm.
However, this has never stopped her from pursuing her fitness dreams. Tighe does pushups, pull-ups, handstands, and everything else all with one arm!
Please fill in your e-mail so we can share with you our top stories!