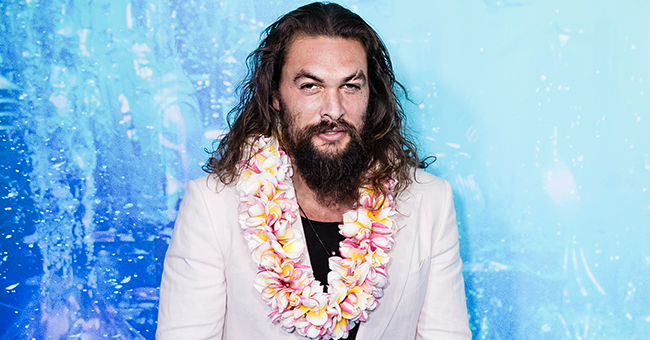 Getty Images
Jason Momoa Dazzles with His Muscular 'Aquaman' Physique in Hawaii
Jason Momoa flaunted his great physique as he basked in the sun and went for a swim on Tuesday in his homeland, Oahu, Hawaii.
"Aquaman" is back in the waters! Jason Momoa was spotted shirtless for a swim on the Hawaiian coast on Tuesday, which he shared on his Instagram account. The 39-year-old actor spent the day swimming with sharks with his son and friends.
Momoa posed beside his friend in a pair of black board shorts with red and yellow striped on the side, and a black sleeveless shirt, showing off his tattooed arm. The photo was shared on his Instagram with the caption:
"Swim with sharks. It was amazing. My friends started a company @haleiwa_shark_tours We get to swim with my ohana DA MANO. Love sharks."
The "Game of Thrones" actor was seen hitting the beach again, topless, wearing a pair of black and gray striped board shorts and holding a pair of flippers and goggles as he walked across the sand with wet hair.
Momoa starred in DC's superhero movie "Aquaman" last year and is currently working on its sequel which will premiere in 2020. He has also been occupied with his upcoming film, "Dune," with co-stars Timothee Chalamet and Rebecca Ferguson.
He also played "Kahl Drogo" in the hit television series "Game of Thrones," but Momoa has been known since 1999 for winning the "Hawaii model of the year" and hosting the "Miss Teen Hawaii" contest.
Despite his busy schedule, the father-of-two still makes time for his children, Lola Iolani, and Nakoa-Wolf Manakauapo Namakaeha. Recently, the 39-year-old built a motorbike from scratch for his children.
"These are the heirlooms," Momoa said. "All I have is being at home and being a papa. I don't want them to know me as my job. I just wanted to build a Harley with my kids."
Please fill in your e-mail so we can share with you our top stories!